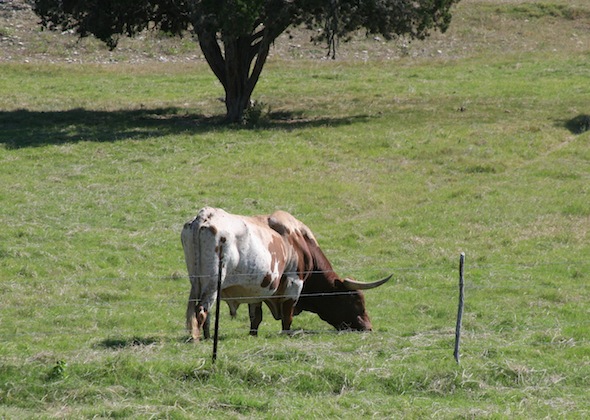 We are in the middle of rodeo season here in Houston and it has been so fun to see the fashion that goes with this fun time of year.  Today's post is the third in our series of rodeo fashion posts.  There are so many ways to make your outfit cowgirl chic with just a few pieces of jewelry added to your outfit. You can add a pair of statement earrings, or embrace the layering trend with some dainty necklaces that work well together.  Or, you can go with a statement necklace, which is what we're talking about today.
A statement necklace can turn a simple ensemble into a "wow" one.  With a great fitting pair of jeans and a simple t-shirt or a crisp white button-down shirt, a statement necklace really brings the whole outfit together and adds a focus point, which is always fun and draws attention up to your face.  A statement necklace may have a large pendant or some striking gemstones involved and though it may cost a bit more (although it doesn't have to!) the price-per-wear combined with the wow-factor, makes it a wise investment, especially if you're buying something that gives a little new life to a wardrobe piece that's already in your closet!
Check out the photos below – we've compiled an idea board filled with statement necklaces that would look fabulous at the rodeo…or anywhere you want a bit of cowgirl chic!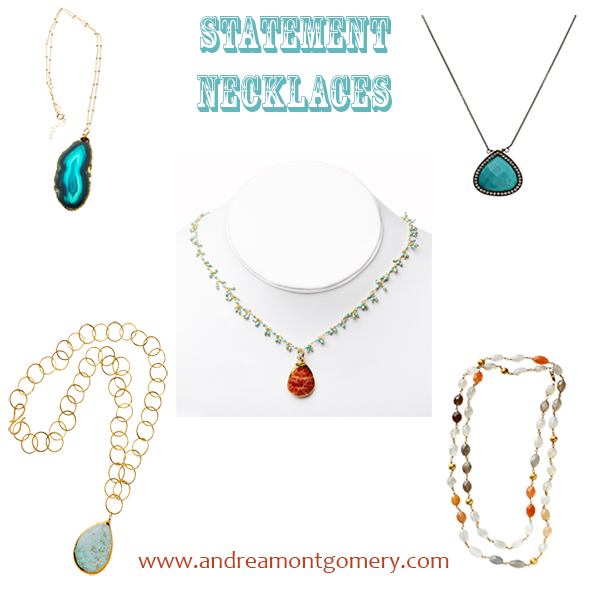 Top left:  Teal Agate Necklace
Top right:  Sausalito Necklace in Sleeping Beauty Turquoise
Middle:  Turquoise Waterfall Necklace with Tiger Pendant
Lower left:  Large Turquoise Teardrop Pendant Necklace
Lower right:  Moonstone Necklace