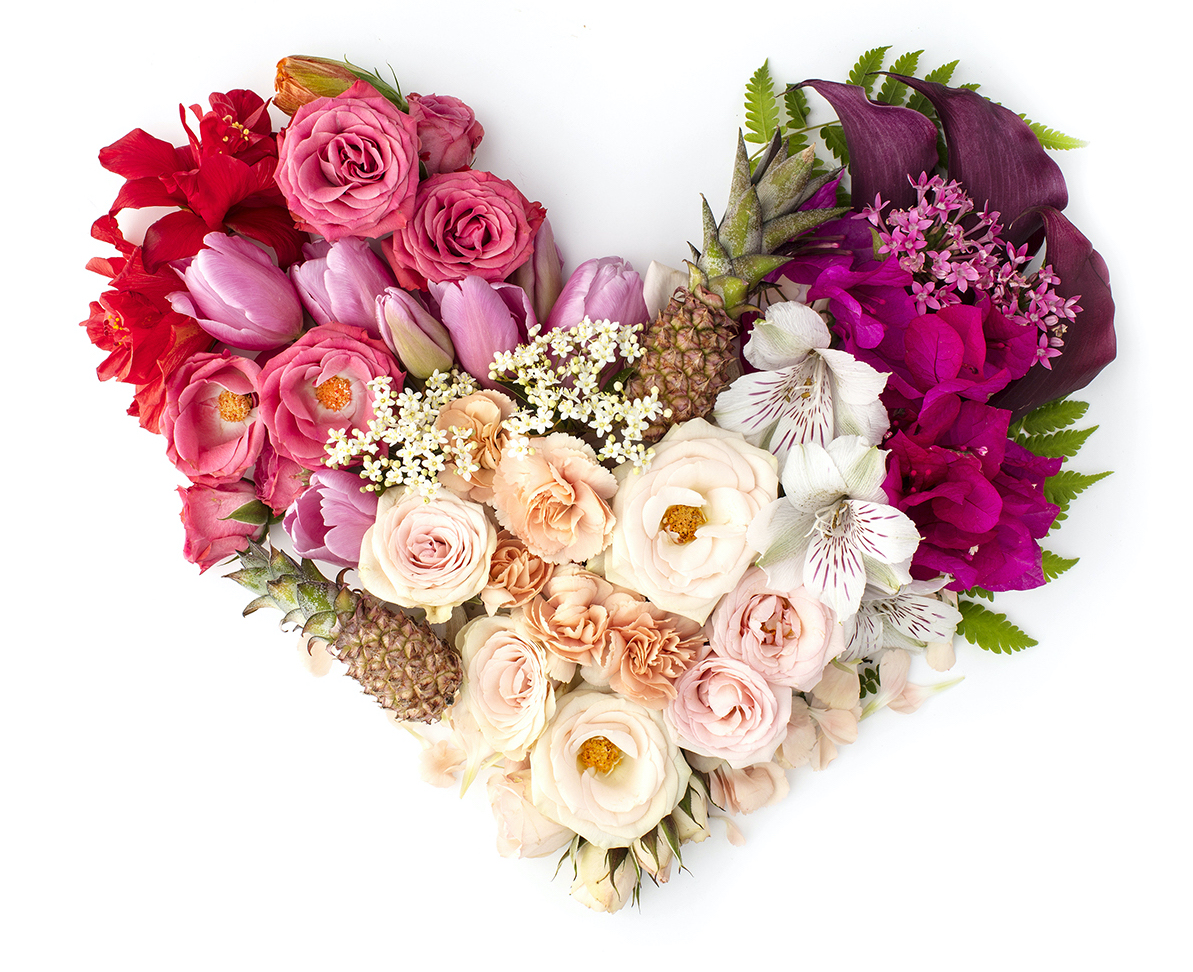 It has taken me a while to get to the place where I could write this blog post. My heart is so very heavy. A lot of people are apologizing for how long it has taken them to say or write something, but I'm not going to do that – and I'll tell you why.
When I first heard the news about George Floyd, I could honestly hardly process it and I certainly couldn't watch the video footage. My first reaction was to pray for clarity and then to wait as I processed mentally a bit. Finally, I took a deep breath and watched the video and my reaction was exactly as I had feared. I could hardly think straight after watching it. I felt positively sick. A dark and stormy cloud moved in over the rest of my day and I have had a pervasive feeling of nausea ever since. I haven't been able to go very long without thinking about George Floyd and those who came before him. If I'm being honest, when I watched the video of Floyd's death, I was expecting more of a fight. More danger. More angry chaos. But, it wasn't there. It was relatively quiet and very controlled. And so cold and methodical. It was absolutely haunting.
In the days since, I haven't said much on social media, primarily because, as I said, I don't know that the world needs more noise. We are already overrun with the vomiting of ill-thought out words in short soundbites in today's world. I always want what I say to be thoughtful and usually that takes time. I didn't want to just throw out a quick, trite statement. Because that isn't enough. And yet, I wasn't entirely sure what to say. I was afraid of saying the wrong thing or offending someone if I wasn't able to express my thoughts in the right way, but silence can be misconstrued as well, and I am going to trust that we can all give one another grace as we navigate these waters together. And I ask for your grace as you read this post. I won't get everything right and I will not be able to fully express everything that is in my heart, but I ask that you give me grace in the trying. Another reason that I have kept quiet is because I wanted to yield the floor to those who know more than I do – to those who have experienced more and are "experts" on racism. The problem with that, of course, is that the world doesn't need more experts. The world needs more individuals who are open to looking inward and making a change in their innermost beings. The world needs people who are honest with themselves about their own hearts, but also who are malleable and teachable. During this time of my quiet reflection, the Lord has undoubtedly been working on my own heart.
In the past few days, I have read a lot of articles, listened to podcasts, watched videos, watched countless Instagram Stories and read thousands upon thousands of comments from people of all races. I've heard several popular "influencers" and "experts" as they discuss what the problem is and what can be done about it. If I'm being honest, not many of them sat well with me. My heart was rather unsettled by what many of they said. I heard a lot of vitriol (which is very different from righteous anger). I heard a lot of condescension. I heard some people tearing white people down and others lashing out with hatred. I read some terrible (and untrue) things about police officers on the whole, not just the individual ones involved in police brutality incidents. A lot of things were likely written out of abject anger and fear, which is completely understandable at a time like this.   But the disturbing part to me was the fact that at the base, I heard mostly self-serving language. The focus of almost every person who was speaking was "me". Whether it was about them personally and what they think is "right" or whether they were taking the liberty to speak for their entire race, it was all very focused on self. Some were giving themselves backhanded compliments and others were using self-deprecating language, but even that still pointed back to self every time. I remember Beth Moore saying once in a Bible study of hers that I attended that whether you are conceited or struggle with self-worth, the root problem is actually the same…It is pride. Whether you think too highly of yourself or think too lowly of yourself, the problem is that you are still overly focused on self. I was rocked by her statement at the time. I had literally never thought about it that way. But, isn't pride at the very root of the situation in which we currently find ourselves?
Please don't get me wrong, I think that the statements that people are making are made with the best of intentions. I truly think that most people are appalled by what has happened and want to help. I think that people want to effect change. In no way am I trying to throw anyone under the proverbial bus here and I'm not sitting in judgment. Each person is absolutely entitled to share what they like, given our freedom of speech in this country. It is just that not much of what people were saying was resonating with my own heart in a genuine way. And so I sat, rather shamed by what some of these people were saying and the tone in which they said it. And we all know what shame does – it paralyzes us. And so there I stayed quietly reading and listening and searching for truth amidst the noise. I searched my own heart and I begged God to show me places in my own life that needed change and to help me impart wisdom to my four boys as I raise them up to be a part of the next generation.
A few years ago, my husband and I chose to move our family into Houston's Third Ward. If you're not familiar with Houston, the Third Ward has an incredibly rich history. It is also home to a high proportion of the crime in the Houston area. Just a few years ago, it was noted as being the 15th most dangerous area in the United States. The area's violent crime rate is 75.89 per 1,000 residents, and people living in the area have a 1 in 13 chance of becoming a victim of crime each year. More than a few friends and family told me why our choice was both poorly made and flat out dangerous. The Third Ward happens to be the place that George Floyd was from. It also happens to be where Beyonce grew up.
Our family was one of only two white families on our entire street, save for the one biracial family across the way. I was so excited to be living there. God had worked out our moving there with details that I won't go into here, but let me sum it up by saying that He opened a door and we were thrilled to walk through it. I was particularly excited for both our family and my children to have a more diverse group of friends. We met some truly amazing neighbors there and because of the size of our friends' home that we were renting there, we were able to open it up to some incredible experiences, like a local church, Restoration Community Church, hosting their baptisms in our swimming pool. It was beautiful beyond words. We attended every neighborhood party and picnic and befriended several wonderful families. During the time we lived there, my understanding of race relations changed a bit. Some things that I thought were fairly simple turned out to be more complex. When I was younger, I truly thought that the answer was to ignore color entirely – to do my best to be "colorblind." I thought that if race was never brought up, the issues surrounding it would naturally go away on their own. I hoped that if our differences were ignored or downplayed, they would cease to be a real problem. I think a lot of us were taught that race was something not to talk about. Now, however, I really believe that various races, ethnicities and cultures are different in many ways and that those differences should not only not be ignored, but they should be acknowledged and even celebrated.
Fast forward 18 months and we had to move out of our home there because of damage done by Hurricane Harvey. We packed up our things and moved to a rental house quickly, without much time to plan. I was pregnant with our fourth child at the time and a lot happened in the year that followed. When I stop and look back on our time in the Third Ward, I realize that I learned a lot through our time there, on many fronts. One of those fronts was race relations.
I'll never forget speaking with an older man about the fact that we lived in the Third Ward. He asked me where we lived and I told him and he made a disapproving face, which was not an uncommon occurrence for me at the time when the topic came up. He asked me some questions about it and I mentioned that I was happy that my boys would have a more racially diverse group of friends. He smiled and told me that friendships are formed by shared experiences, not by proximity of living. Ouch. He was correct in his statement, but, in my naivety, I had never considered the distinction. The more I thought about what he said, the more I realized that friendships really are formed by shared experiences – being in classes together, being on the same sports teams together, serving on the same committee or with the same charity organization, attending camp together or pursuing the same hobby – not just by a few scattered playdates or interactions. True friendships are formed when standing side by side and accomplishing something together or sitting across the table from one another and sharing a meal while you talk about life and experiences and ideas. And if you're really intent on introducing diversity into your world, you're going to have to include economic diversity. That's where the real differences come into play.
As we interacted with our new friends there, I noticed many differences between our family and some of our neighbors. Some of them were very small and some of them were quite large. I don't think that talking about them specifically adds much to this conversation and I don't want to detract attention from the issue at hand so, suffice it to say, I think we as humans have to learn to acknowledge and to celebrate our differences. I think that it's normal to notice differences and it's also understandable to be a bit uncomfortable in the presence of different cultures. The problem comes when we refuse to move from that place of discomfort. When we feel safer in the similarities and refuse to explore the differences at all. When we do that, we tend to get stagnant and comfortable where we are and we tend to avoid circumstances where we might be challenged or have to seek to understand someone who is different than us. And it's not a far leap from there to fear of the unknown or thinking that we are better than another race or culture.
Almost every interaction I've had with someone who is different than me has changed me in some way. I've spent time serving people in several countries around the world and my heart was changed by the individuals of different cultures and races with whom I interacted on every one of those journeys. My global perspective was changed, my understanding of other cultures was expanded and my compassion for people was increased. I have never regretted any of the time or money invested on those trips. I grew as a person and I walked away with far more than I gave. But understanding and compassion are simply not enough.
A couple of days ago, I came across this message from a pastor in Dallas whose teaching I have been listening to for many, many years. I've heard him speak in person and even met him once or twice. I have always been impressed by both his wisdom and his humility. On this topic, as usual, his words resonated deeply. And I think the reason for that is that he kept his focus on God in the midst of this current situation. In this video, he speaks to his listeners like a father, speaking with conviction and truth and giving practical ways to bring about change. Though he is a black man himself, his words speak nothing of his own experiences with racism. His focus remains on the Lord. You can listen to Dr. Tony Evans' heart on the matter here. And I really hope that you will. (Feel free to stop and do it now. I'll be here when you're done.) It's really that good and his words are so much more eloquent than mine.
I think that it is dangerous to exclude God from the conversation about race for two reasons. He is the reason for our inherent value and He is the one who can bring about lasting change. At their core, all people have value not because someone else says that they do (or in spite of someone else saying they don't) but because we are all created in the very image of God. And God Himself is by His very nature both righteous and loving. He is a God who demands both justice and mercy. Because of His creative nature, our world is full of differences, but each one of us bears His signature. Each distinct race and ethnicity comes together in His creation to form a beautifully patterned, complete whole. The diverse nature of our world contributes to its richness and beauty. Of course, our world is also fallen and far from perfect. Often that brokenness leaves me feeling sad, angry and defeated. But, if you are a believer in Christ, then your very faith is based on the power of God to change things. Change is at the very core of the gospel, as God makes us new, through the saving power of His son, Jesus. You cannot believe the gospel and not believe that God can change things – from cultural constructs to circumstances right down to the intricacies of the human heart. Throughout the Bible, He is consistently a God of hope and change who offers us grace. My former pastor from my time living in New York is also one of my favorite authors, Tim Keller. In his book Generous Justice he says, "There is a direct relationship between a person's grasp and experience of God's grace and his or her heart for justice." I find those to be wise words.
What I know about the current state of things in America and around the world is that things must change. There is little doubt about that. We must work harder to fight racism and to build a society where justice for all is upheld. We must fight oppression and stand up for those who are suffering. As I write this, riots continue and people are hurting. My heart is broken for the pain in the world right now. There is such heaviness and it is exhausting and almost paralyzing. But, God. God is not surprised. God sees. He is moved by our situation and He is in the business of changing hearts. I love the challenge that Dr. Evans gives us in the video linked above. We have to act on four levels: self, family, church and community. We cannot simply move on one of those fronts if we want to effect change. We must address all four levels. While I alone cannot really control politics or policies (even though my voice is heard through my vote), what I can do is be malleable enough to allow God to change my heart. I can take actions to learn and to love others better. And I can change the shape of my family as I commit to raising my sons to know that ALL people are made in the image of God. I can work to effect change within my faith community and in the community at large. I can vote. I may be one person, but I can effect change, however small. And if we all commit to doing that, we will see bigger changes. I do not pretend to have the answers, nor am I even sure that I have any great ideas. But, it would be a real problem if that stopped me from doing anything at all.
Recently, a black friend of mine asked me to read a work by James Baldwin. He was so incredibly passionate about it that I did so immediately. He particularly wanted me to read one story because he said it was so much like his own upbringing in Harlem.  I'm a little embarrassed to say that I had never read James Baldwin until earlier this year. I was immediately struck by his gift of writing. He has a masterful use of words that can make you feel things and see things from a different perspective in ways you can hardly believe. I couldn't put the book down. Some of the stories were hard to read and some were beautiful, but all of them gave me some increased insight into something I really knew very little about. I think you can learn a great deal through reading and I am personally committing to making more intentional time to do more of it to learn more. During this time, it is imperative that we listen to the voices of our African American brothers and sisters and that we do so with open minds and hearts to hear what they have to say.
I serve on the board of directors of Agape Development, which is based in Houston's Third Ward. The mission of this organization is:  Transforming our neighborhood by preparing Christ-following, independent, community leaders. If you have a heart for the adults and children in the Third Ward community of Houston, I welcome you to getting involved in this organization. Agape was started by a long-time friend of mine and his wife, who moved their family to the Third Ward fourteen years ago to make a difference in the lives of their neighbors. They are doing a mighty work there and we would love for you to join us. The people you meet will be a blessing to you and your family as much as you are to them. I'm certain of it. And that is also true of so many worthy organizations doing important work throughout our country and around the world.
All in all, there are myriad things you can do to make a difference where you are. You can learn more about other races, ethnicities and cultures by reading and listening. You can interact in an intentional and meaningful way with people of other races and ethnicities more often. You can serve others who are less fortunate than you. You can stay open to change, recognize places where change is needed and work towards that change. You can teach your children by example to love others, especially those who don't look like them. You can peacefully protest, join organizations whose missions align with your values and donate your time and financial resources to them. Through all of that, you can simultaneously maintain focus on the God who never changes. In an ever-changing culture, He doesn't change. And in a self-focused culture, focusing on something bigger than ourselves is actually quite liberating.
Someone once said that we tend to glance at God and gaze at life when what we need to do is gaze at God and glance at life. (I'm not sure who to attribute the quote to, but if you know, please share!) In times like these, I am reminded of how true this is. Issues of race have existed throughout history in countless times and places. Racial tensions and inequalities are hardly unique to American history. Rather than look to our own culture for the answers, I am reminded that we need to look first to the author or life Himself – the Creator of those many races and ethnicities. In Mark 12:31, He commands us to "Love the Lord your God with all your heart and with all your soul and with all your mind and with all your strength" and to "Love your neighbor as yourself. No other commandment is greater than these."
Will you join me in being more intentional in doing both?