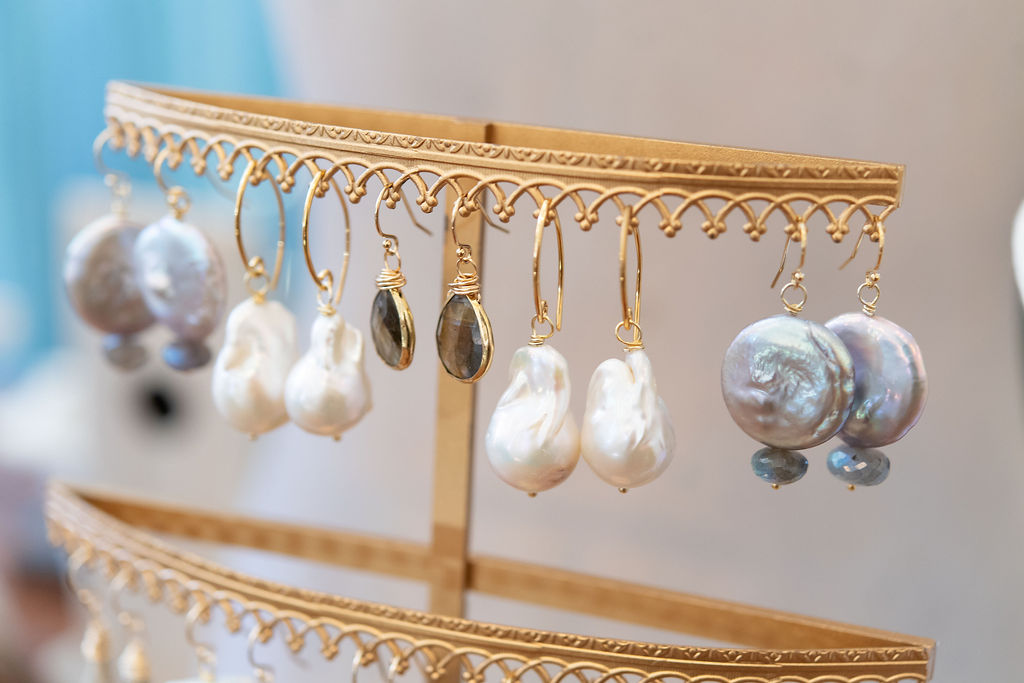 Hi, friends! Well, this is certainly an interesting year for shopping, especially for brands like mine. So, we wanted to let you know where you can safely shop with us this holiday season!
Sadly, many of the holiday markets that I have done for 20 years now have been cancelled and though they are physically exhausting, I truly miss seeing your smiling faces and helping you pick out that special piece in person. Those markets that haven't been cancelled have understandably been scaled down to allow for social distancing. And, as of September 2019, I no longer have my studio with regular hours in the Rice Village District.
That being said, I am definitely creative, so we have come up with plenty of other ways in which we can connect to help you find that special piece that will make you sparkle this holiday season. One of those ways is home trunk shows, which have been so much fun already this season. Small gatherings that are distanced in various rooms of a home have been perfect for shopping with some much needed girl time and we have three more of those coming up in the next few weeks. If you'd like to join us, just email to let us know you're interested and we will reply with the home address for the event. Lastly, we have some fun in-store pop-ups and one small pop-up market at Eloise Nichols. So, scroll through our event list below or on our website here and see what fits your schedule – and then come see us!
If none of the events below work well for you, please email us to find a time to either shop virtually over FaceTime or in person with a private appointment. We would absolutely LOVE to help you!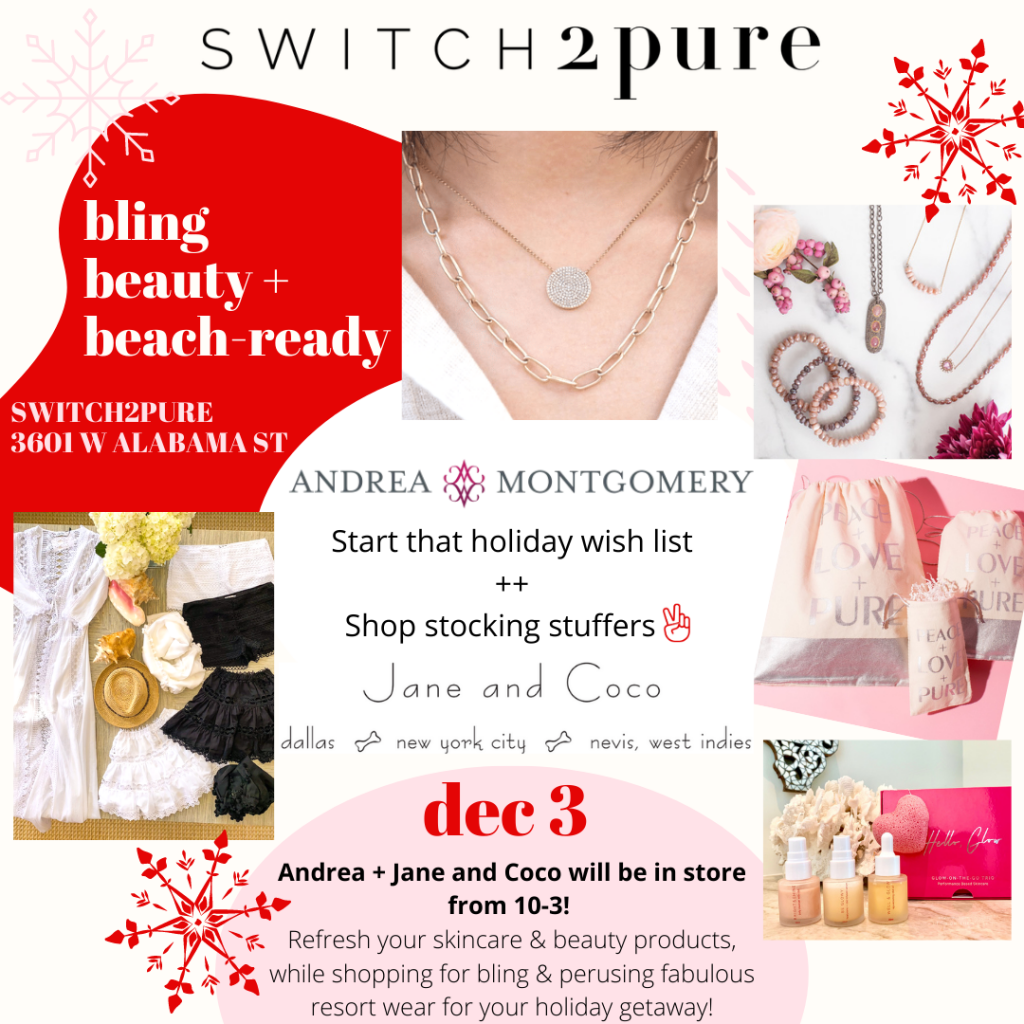 Switch2Pure
3601 West Alabama Suite 105 (near Timmons)
Thursday, December 3rd
10am to 3pm
Home Trunk Show
Tanglewood/Memorial/Voss Area
Tuesday, December 8th
10am to 2pm
Email us for the exact address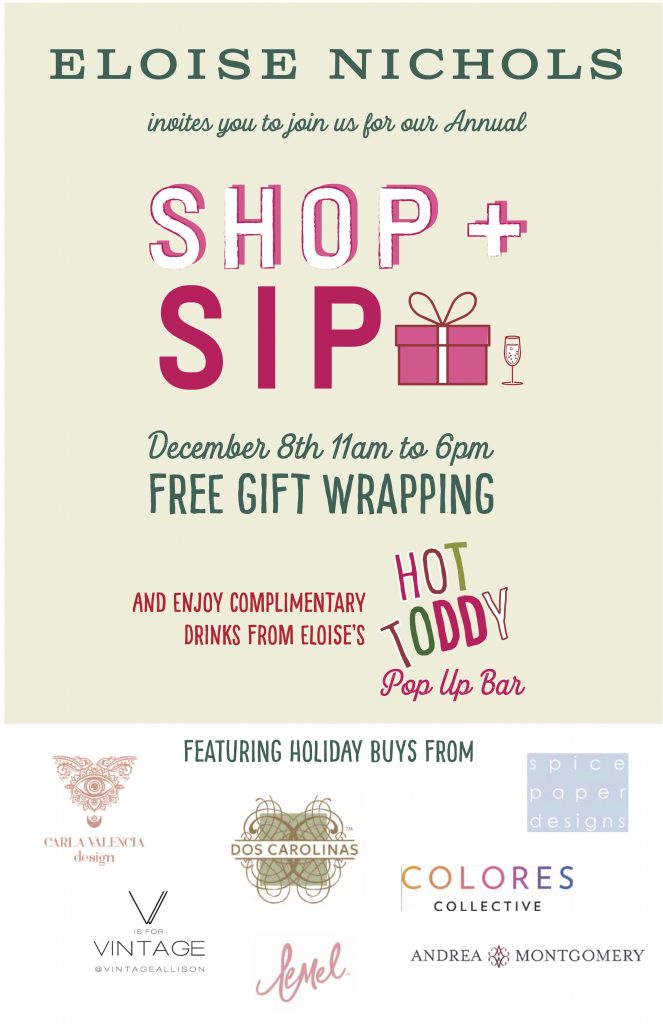 Eloise Nichols Holiday Pop-Up
2400 Mid Lane Suite 100
Tuesday, December 8th
11am to 6pm
Home Trunk Show
BraesHeights Area
Thursday, December 10th
10am to 2pm
Email us for the exact address
Home Trunk Show
Memorial Area
Wednesday, December 16th
10am to 2pm
Email us for the exact address