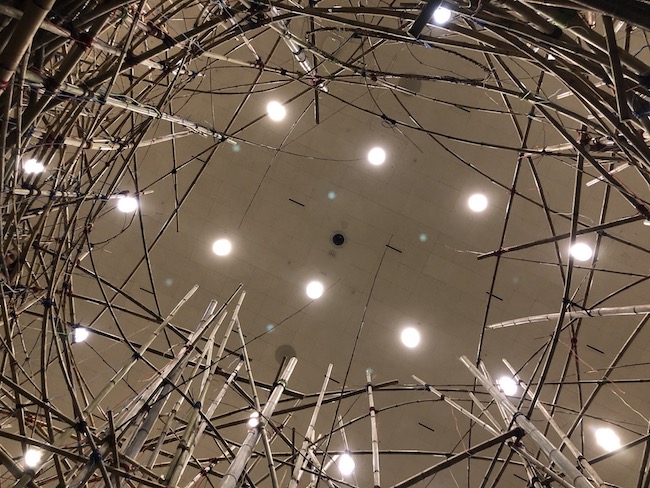 I adore the Museum of Fine Arts Houston and each time I go, I'm inspired in different ways for my jewelry designs. If there's one thing I've learned about the special exhibits there, its that I shouldn't wait until the last minute to go see them. By that point, the word has gotten out and the lines are insane as procrastinators (like me) realize they're about to miss something really cool and everyone flocks to see it. It's happened to me several times and I always think I've learned my lesson.
This time, I had a pretty good excuse. I was having a baby when the exhibit first came out and I wasn't comfortable taking a newborn to a place with so many people. But, as the deadline approached, I realized I had better jump on it before the actual closing weekend or I was going to be sorry! So, today, my husband got off of work a little early and we loaded up the kiddos and headed to the museum to see the Big Bambú exhibit, "This Thing Called Life". And boy, was it worth it! Our kids had an absolute blast at this interactive exhibit and I'm so glad that we took them.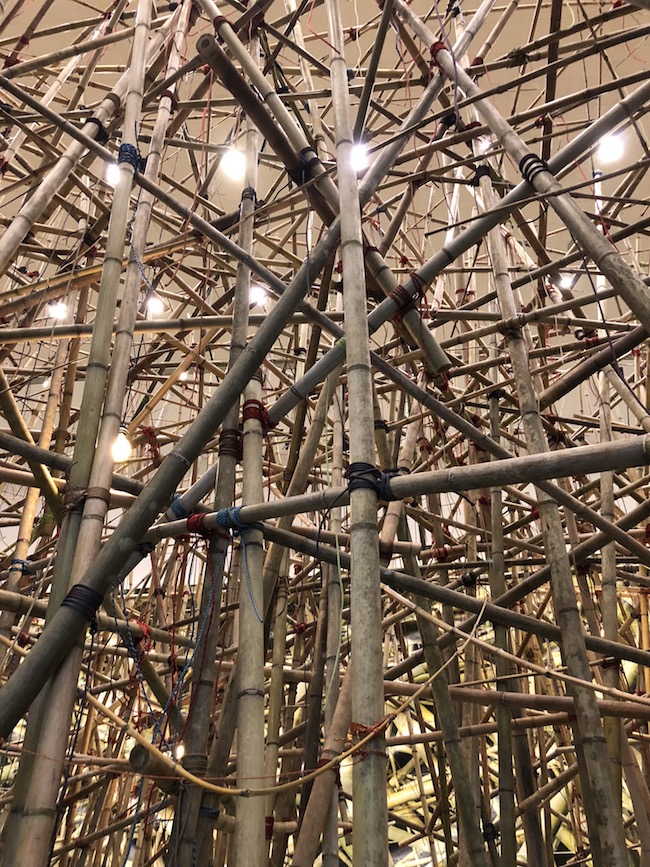 The exhibit consists of over 3,000 poles of bamboo tied together. The bamboo forms a swirling bridge pathway from the 2nd floor of the gallery down to the ground level. The artists, Mike and Doug Starn, are twin brothers and their work is truly incredible in scale. This installation is the first one that is completely indoors, interacting with the museum itself. Thankfully, I had heard from some friends that there were guidelines for who could visit and I checked out the museum's website for the details on restrictions. Pregnant women, babies and kids under 6 aren't allowed to climb on the 2nd story of the structure. Also, you have to wear closed shoes with rubber soles. (I wore my current favorites from M.Gemi seen below!) You can check out the full list of guidelines here. We took all of our children our youngest two who aren't old enough for the upper-level pathway still really enjoyed the ground level part of the exhibit. Hubs and I took turns taking the oldest two on the pathway while the other stayed at ground level navigating the bamboo sticks below.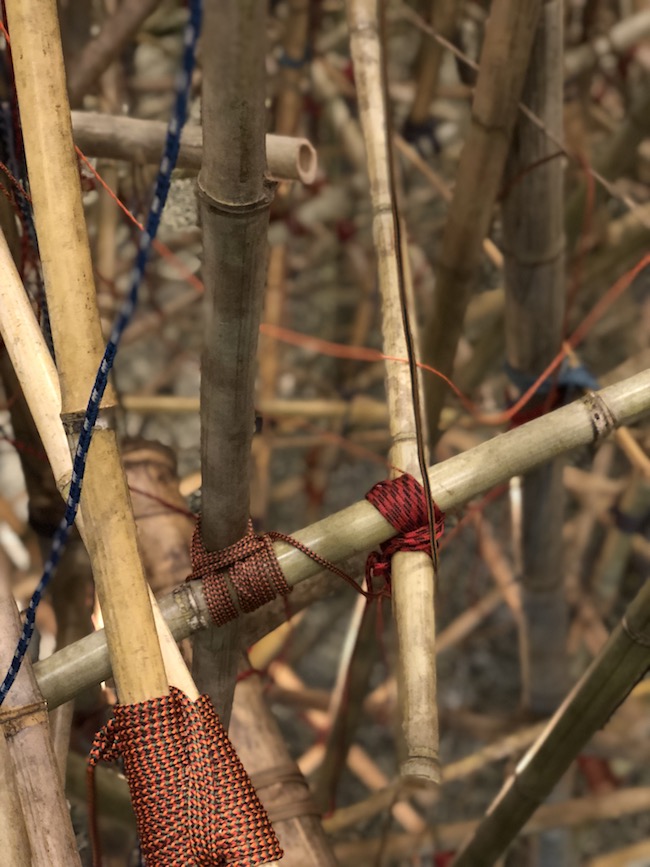 If you're near Houston, I highly recommend you check out this exhibit before it leaves on September 3rd. It's really cool and is not to be missed! If you're not near Houston or can't make it, visit the artists' website here. Their work is sure to amaze you!
For a preview of the Houston exhibit, check out our photos below!