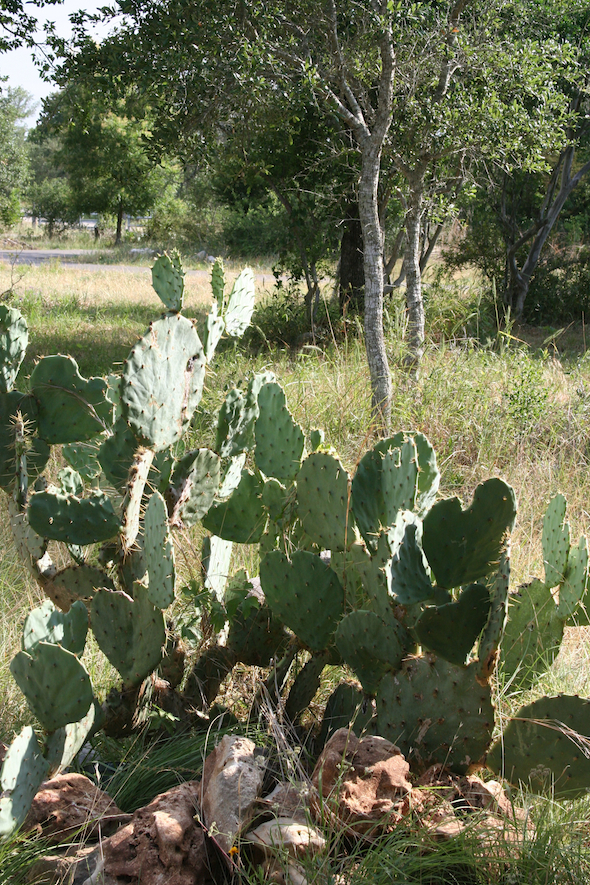 It's almost Rodeo Time and I couldn't be more excited!  Having lived in California for the past five years, I've missed out on this grand Houston tradition for quite some time now and I'm thrilled to be back for it and to show my little guys the fun Texas heritage that the rodeo represents.  Of course, if you're heading to the Houston Livestock Show and Rodeo, this is the time to plan your outfit.  It's time to break out your boots and hat!  (Because no, we don't all wear them year-round. Well, not the hats anyway.)
One easy way to make your favorite outfit rodeo-ready is to incorporate a little extra turquoise in your jewelry wardrobe.  Turquoise is the star piece of any rodeo ensemble, in my opinion. Even if you're not going to the rodeo, we think turquoise is just about the perfect stone for this time of year – it adds a lovely pop of color while we're all waiting for Spring to come!  Turquoise and silver is certainly the traditional combination (especially in New Mexico) but personally, I love turquoise paired with gold.  It's a gorgeous contrast and feels a little more dressed up to me, which is fun.  But, its not JUST about turquoise at rodeo time.  Cognac, deep orange, glossy grey and a little dash of white pearls also look amazing with turquoise – or on their own.
One way to add a little pizzaz to your outfit is with a pair of statement earrings.  I love the look of a coordinated outfit that is set off by statement earrings and a statement bracelet.  Its a sophisticated look that feels a little bit dressy without being overly fussy.  And we've got lots of options for you!  In addition to our bracelet collection, here are a few statement earrings that we think would look fabulous during rodeo season.  And if you're not a Texan, never fear – cowgirl chic is for everyone!  What's your favorite one of these?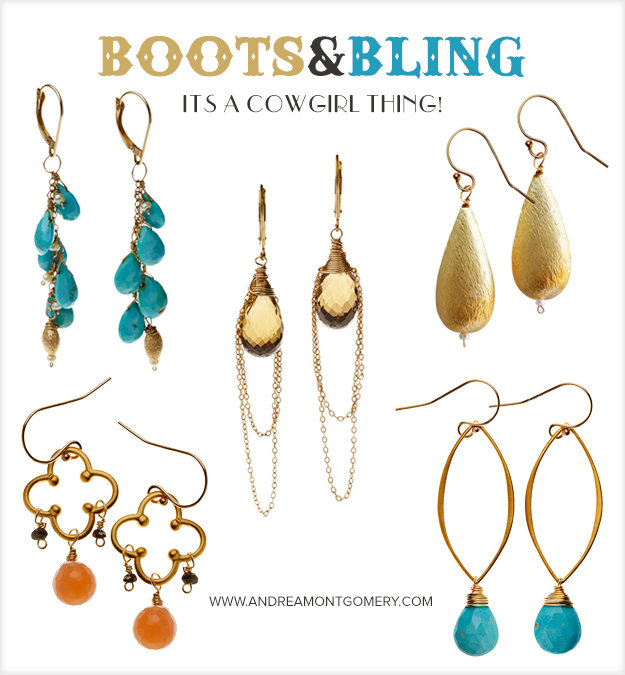 Top left:  Sleeping Beauty Turquoise & 14k Yellow Gold Earrings
Top right:  Lucky Earrings in Bear Quartz
Middle:  Clay Street Earrings in Brushed Gold Vermeil
Lower left:  Alhambra Earrings in Peach Moonstone
Lower right:  Gold Marquis with Sleeping Beauty Turquoise Drops