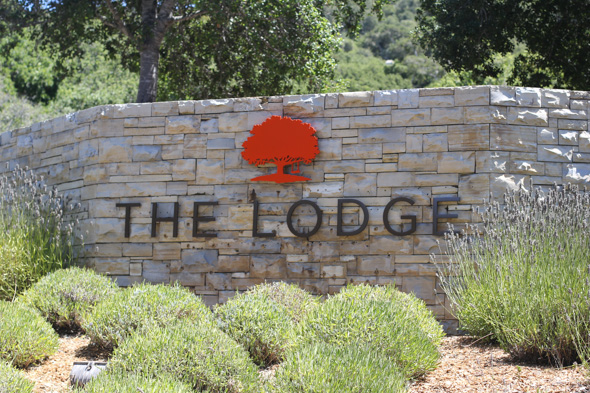 This weekend, during our Summer of Fun, we took a mini-vacation to Carmel Valley Ranch.  What an incredible place!  Seriously.  This place is absolutely amazing.  Set in the Santa Lucia mountains.  The resorts boasts amazing golf, gorgeous hiking trails, a vineyard, tennis, two beautiful pools, a splash pad for the littles, a bocce ball court, yoga and many activity options. And that is to say nothing of the incredibly luxurious accomodations.  They are simply divine!  Nestled in the mountains, you absolutely cannot find a bad view in this place.  Lavender and vineyards abound, making this a wonderful place to relax…and play.  And did I mention the food?  Yum.
The pools are fantastic.  We loved that they have an adults-only pool and a kid-friendly one as well.  Its so nice being able to take the littles swimming without worrying that they are bugging someone who is there to relax.  The kids pool area has lunch and snacks and an eating area with plenty of high chairs (seriously, this place is so kid-friendly!)  There's a hot tub, a splash pool with fountains that the kids can run in and a bocce ball court.  So fun!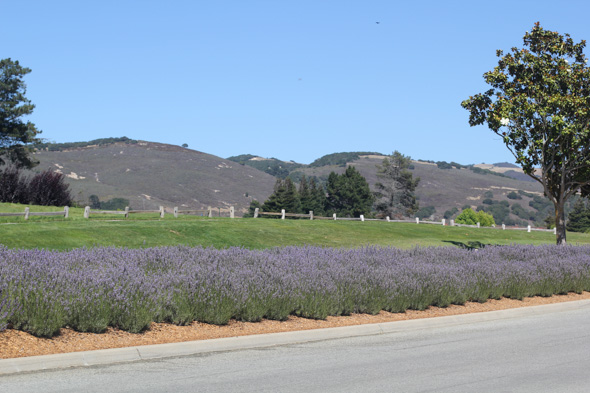 Beautiful lavender fields abound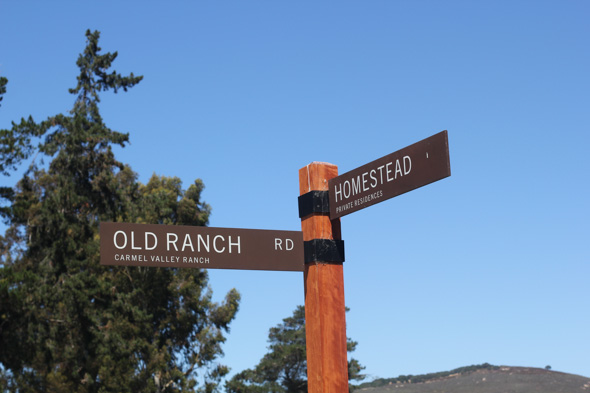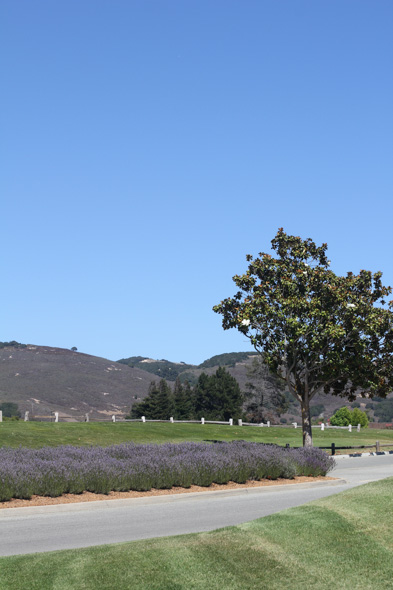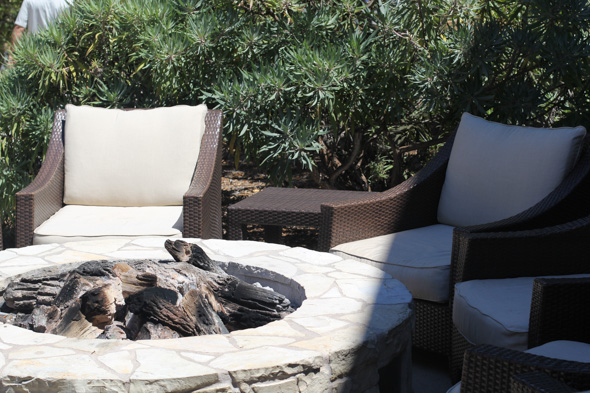 The cozy fire pits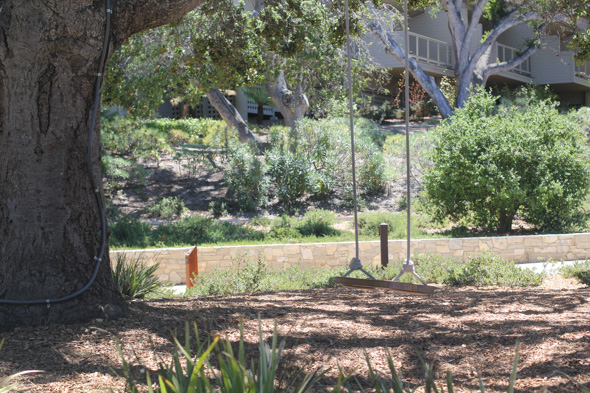 Fun swings encourage child-like relaxing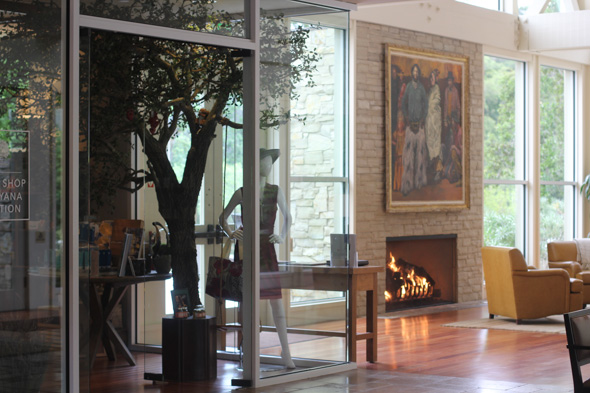 The beautiful lobby
The restaurant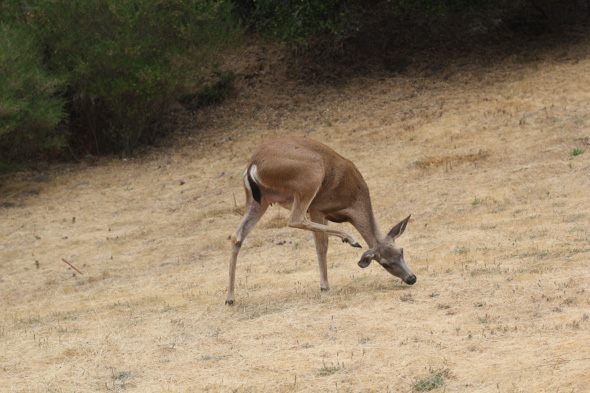 Deer are all around the property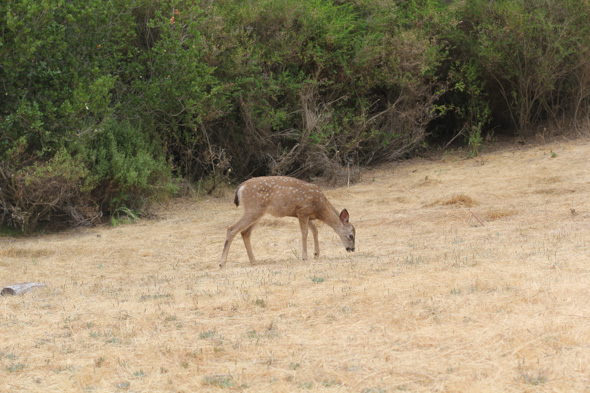 Precious little guy!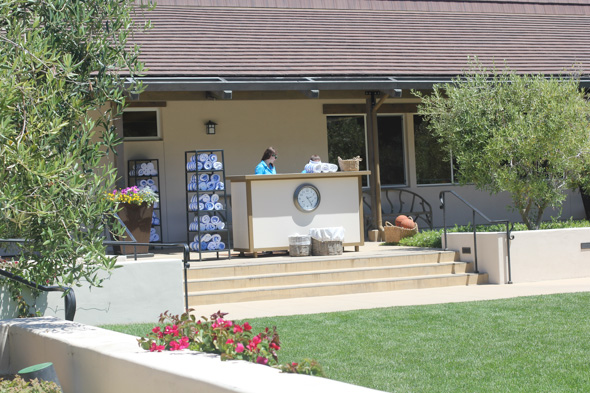 Towels at the kids' pool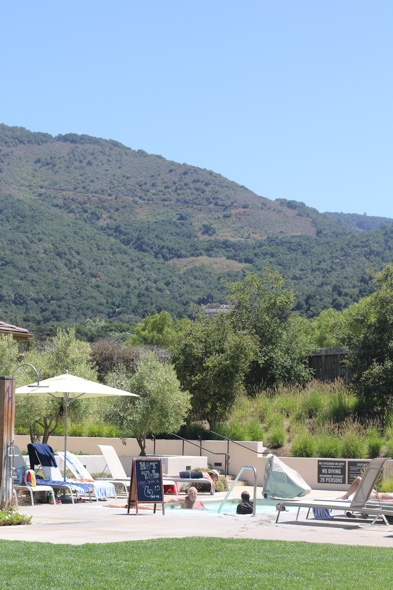 Gorgeous mountain views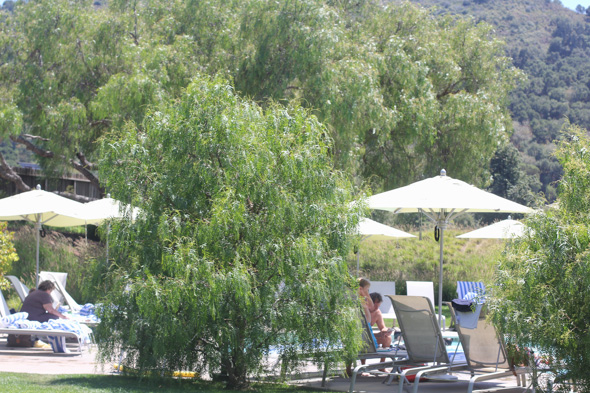 Loads of places to relax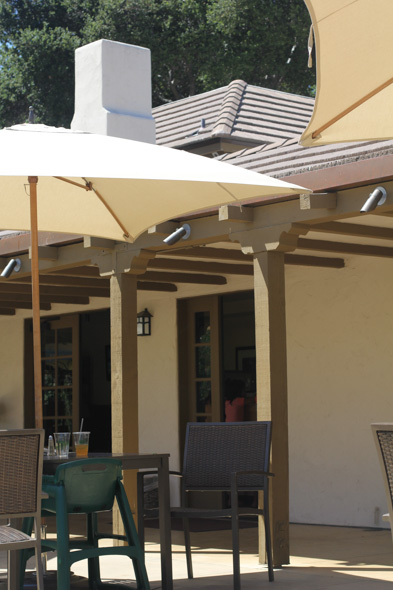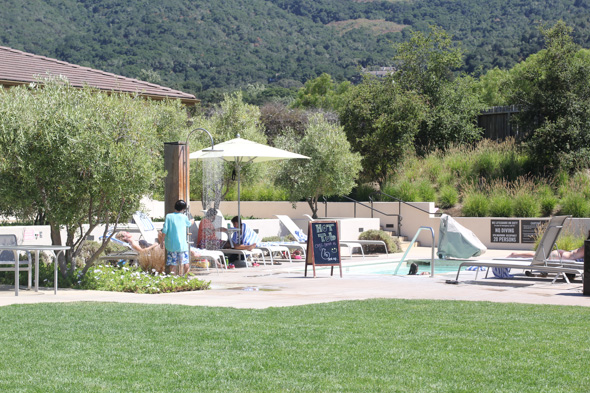 Hot tub by the kids' pool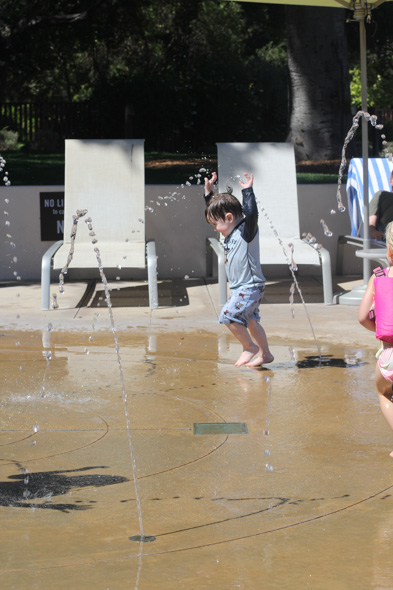 Bean enjoying the splash pad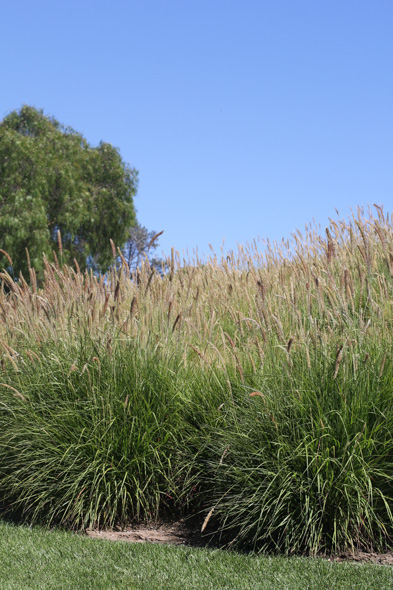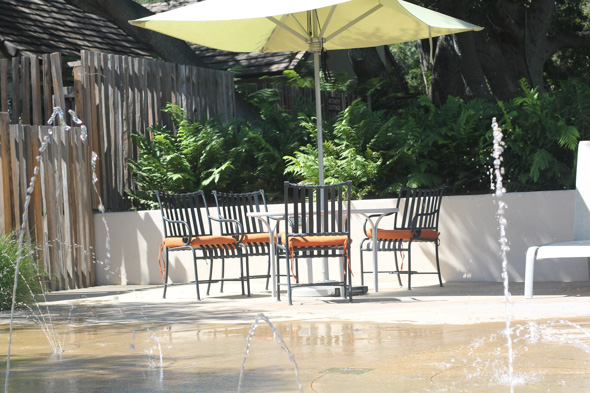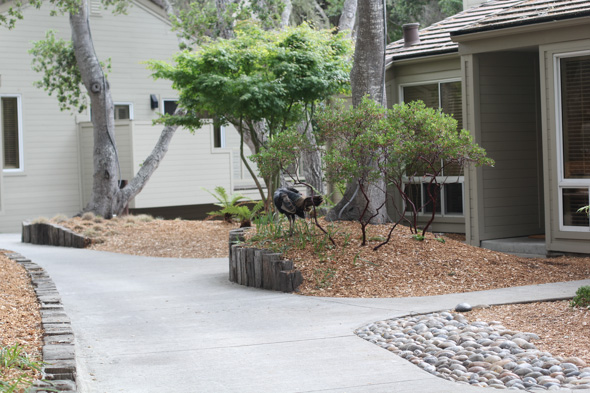 Wild turkeys roam the ranch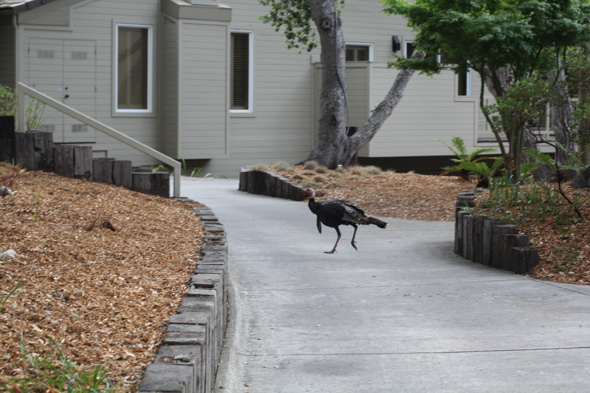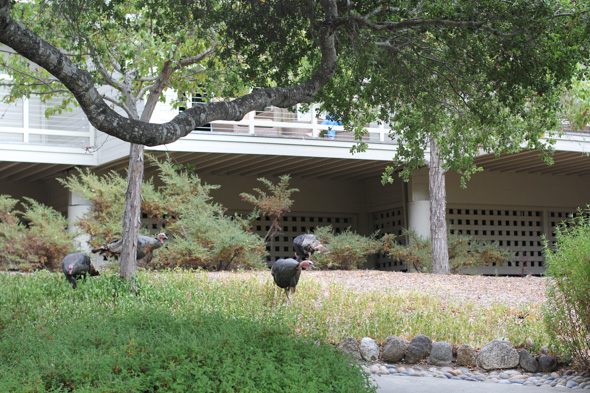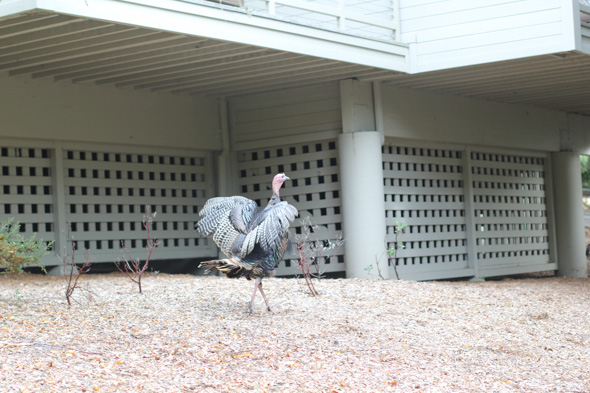 Struttin' around the ranch