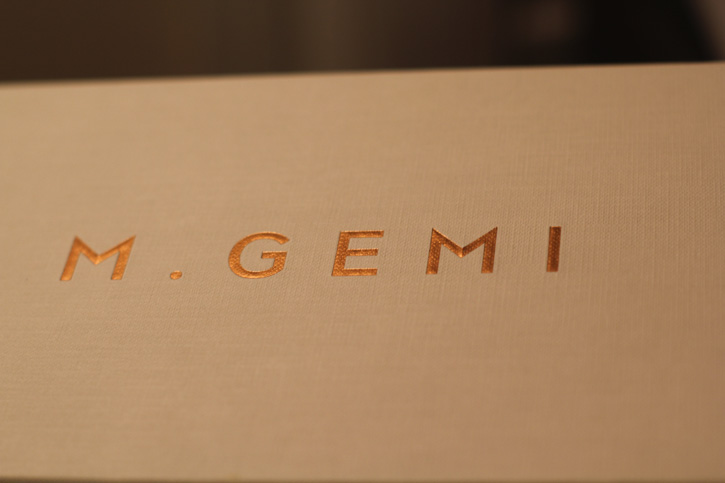 I'm the first to admit it. I have a slight problem with shoes. The problem being that I rather love them, possibly a little too much. Let's face it, the right pair of shoes can make an outfit. And they always fit, which is nice (and which cannot be said for my favorite pair of jeans!) I recently discovered a new shoe company and had to share the deets with you.
M. Gemi is a new company that makes limited-edition shoes that are handcrafted in small batches by artisan cobblers in Italy. Because they are small production and sell directly, they are able to keep the cost of handmade shoes affordable. Each pair of shoes I have ordered has been expertly crafted and are high quality and their designs are fantastic and wear well. Each Monday, they put out a few new shoes and when they're sold out, they're gone. Occasionally, they will bring back the high-demand shoes and you can join a waitlist for notification about that, but it is wise to jump on a pair if you really love them. They send a weekly email introducing the new shoes or, if you're an iPhone shopper like me, there's a very well-designed app that will notify you as well.
There are several things that I love about this brand that has made me fall in love with them…
They offer free shipping and free returns. That makes trying out their shoes easy and free! You have two weeks to try on their shoes and return any you don't like for a full refund. Their product descriptions are great, their product photos are detailed, their "fit assistant" is very helpful and they show you a few outfits that the shoes would look exceptionally good with, which I find really helpful and fun when shopping. They offer great customer service. If you have questions, their staff is both available and knowledgable. If you have a problem, they are quick to respond and make it right. The small batch production means you won't see your shoes on every single person you walk past, which I really like. They are committed to a "less, but better" philosophy and they even include a bag with free shipping where you can donate an old pair of shoes to make room in your closet for your new ones.
Below are a few photos from my first order unboxing! (Please forgive my use of an antiqued mirror for a few of them!) I love the personalized attention to detail in the note with my name on it and the gorgeous box it comes in. I rarely keep shoeboxes, but these are so strong and lovely, that I kept them for storage purposes. I love the strong, clean lines on their shoes. They're both elegant and comfortable, which is a rare combination! I highly recommend you check out M.Gemi ASAP. I don't think you'll be disappointed!
Beautiful packaging, sweet personalization and a great box!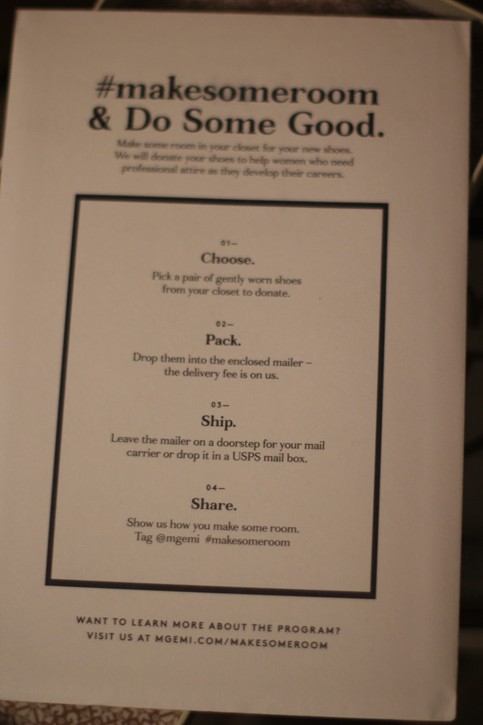 I love this program – just wonderful!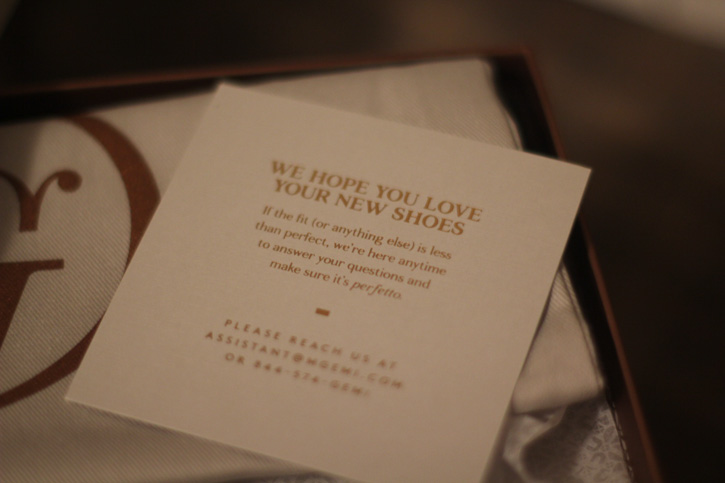 Great customer service, right from the start
The lovely packaging with copper metallic lettering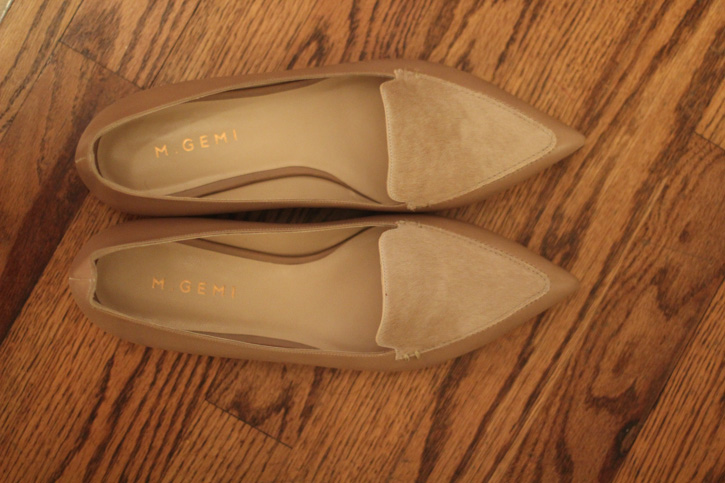 Leather shoes with pony hair uppers – I'm in LOVE!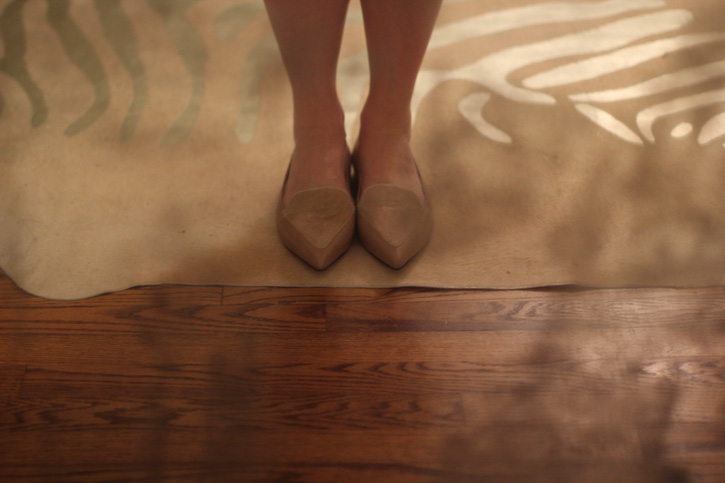 Cure + Comfy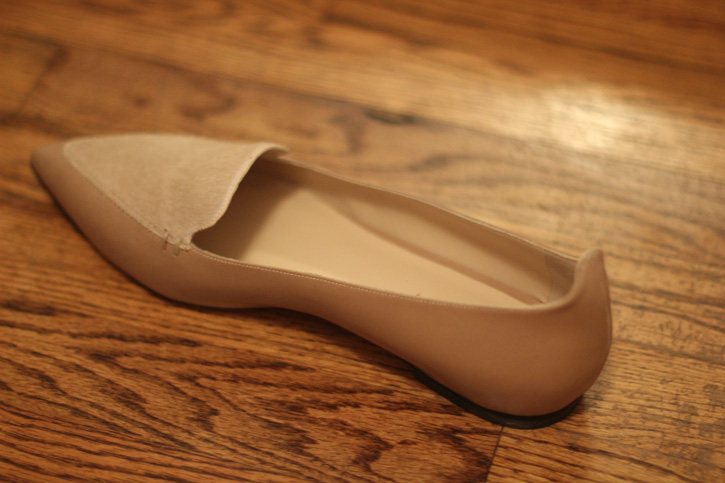 I love the lines on these shoes. You can certainly tell they are handcrafted.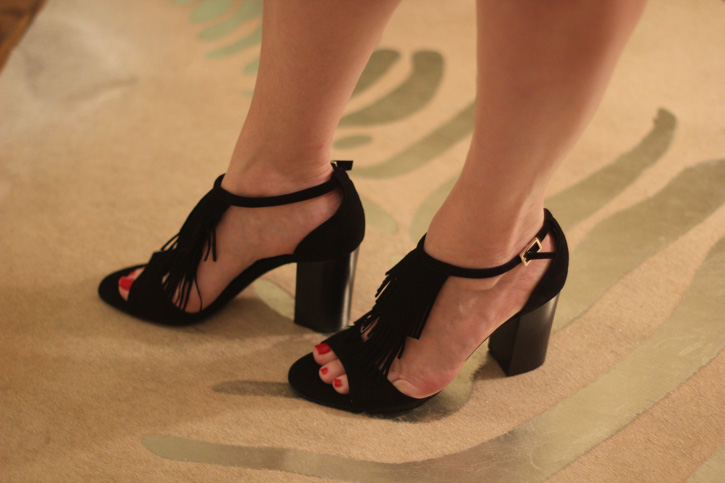 Love these fun fringe ones!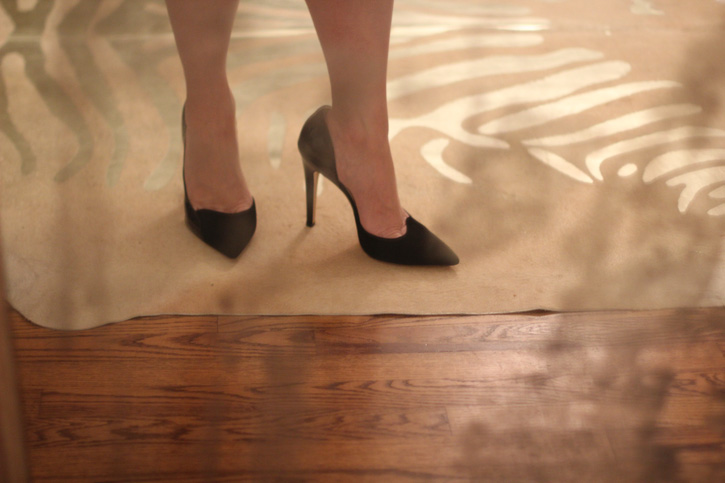 Stunning lines make a gorgeous heel!
Suede meets patent leather for a mixed media look that is beautiful!