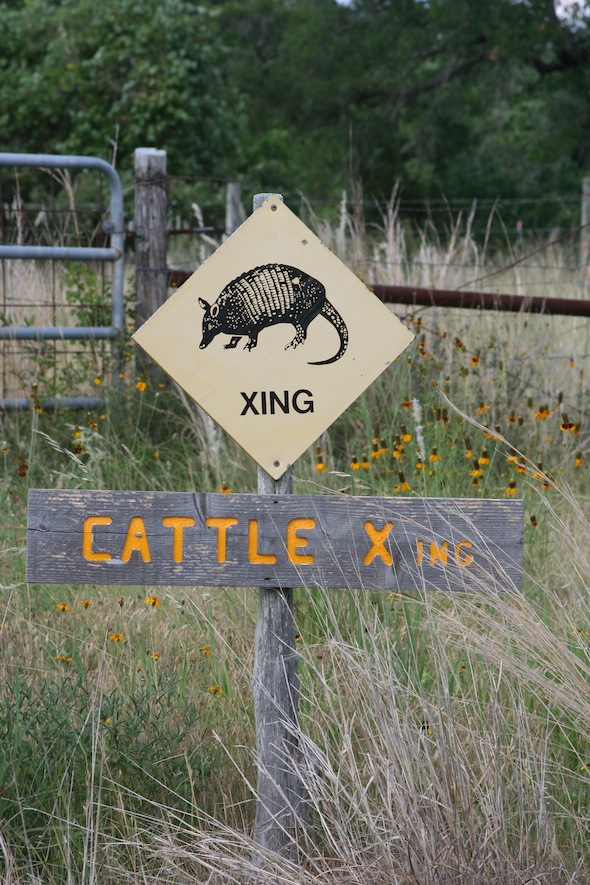 We've still got rodeo fever here in Texas, as things are just getting under way for the Houston Livestock Show and Rodeo.  This past weekend was the Bar-B-Que Cookoff and today starts the official concert lineup.  Fun times!
Last week, we talked about how to complete your rodeo-ready outfit (or any outfit, really) with a pair of statement earrings and a cool bracelet or better yet, a stack of them!  While a stack of arm candy is definitely one of the hottest trends right now, so is layering necklaces.  People often ask me exactly how to go about layering and I guess that it can be a little tricky if you're new to it.  It gives such a great look, though, so its definitely worth trying out.
One easy way to layer is to grab one 16″ necklace and one 17″ or 18″ necklace and try those one together.  For this look, I prefer two dainty necklaces or one slightly larger necklace as the longer one to frame the shorter piece.  The two necklaces should complement one another, but don't need to be matching, by any means. With our necklaces that have an adjustable chain at back, you can clasp them anywhere between 16″ and 18″ long, giving you the ultimate in versatility for mixing and matching. Two of the same necklace in different colors, such as our small bar necklaces or our gem drop necklaces look especially good in these close lengths.
Another great way to layer is by wearing one long necklace in a 24″ or 36″ length to create a long frame and then a shorter necklace in a 16″ or 18″ length to draw the eye up and create a little sparkle close to your face.  Another fun thing about these options is that a 36″ long necklace can be doubled itself, giving you a double 18″ long necklace that creates even another avenue for layering – you can wear it alone doubled or with a thin chain necklace thrown in there as well.  So many options!
Below are a few of our necklaces that we think layer particularly well for rodeo season (or any season of the year, actually!)  My best advice is to play around with layering and try out some different combinations to see what you like best on you.  But, be warned. . .it can be addictive!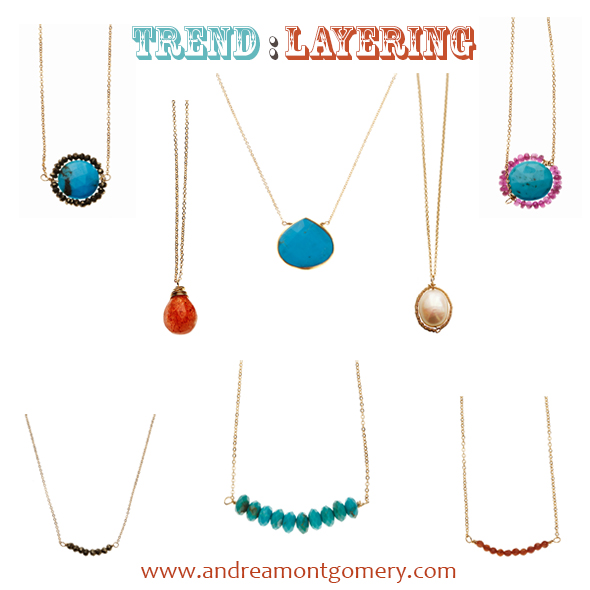 Top left:  Noe Necklace – Turquoise & Pyrite
Top middle: Prescott Necklace – Sleeping Beauty Turquoise
Top right: Noe Necklace – Turquoise & Ruby
Middle row, left:  Gem Drop Necklace, Sunstone Teardrop
Middle row, right:  White Wrapped Pearl Necklace
Bottom left:  Bar Necklace – Small Pyrite
Bottom middle:  Bar Necklace – Large Turquoise
Bottom right:  Bar Necklace – Small Sandstone