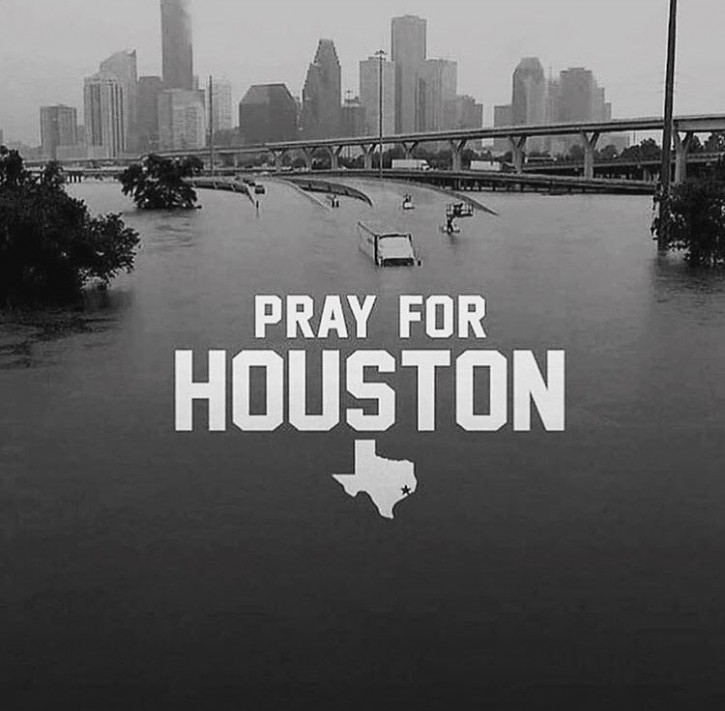 Hurricane Harvey wreaked his devastation across the great (and very large) state of Texas and Louisiana this past weekend and week. It has been a gut-wrenching and heart breaking few days. These are difficult times, to be certain. But, in the aftermath of the storm, there is much to be done. And so many people have reached out to me asking how they can help. Not only that, people are asking me how they can help through local organizations, where the money is certain to go straight to the people impacted by this disaster. Many of us are more comfortable donating directly to smaller organizations with less overhead, red-tape and bureaucracy or even directly to families in times like these.
Sweet friends of mine across the country have been texting, emailing and messaging me asking for thoughts and ideas on where they can donate, so I thought it might be helpful to create a blog post with a few options. All of these organizations are ones with which I have a personal connection and can vouch for their honest intentions in helping and for the fact that they have very low to no overhead taken out of the money donated, as the funding for their organizations come from other development efforts. They are grassroots efforts that help people here in Houston every day. Of course, Harvey affected so many towns across Texas and Louisiana and I'm in no way suggesting that Houston is the only community in need. It's just the place where I was raised, where I started my business and where my studio is located, so its near and dear to my heart and it's also where I have the personal connections. I'm a firm believer that you should give where your heart leads you, so I would encourage you to jump in and help out where you feel comfortable.
I have so many friends and neighbors who need help during this difficult time that it is almost overwhelming. Where do you even start with helping? Most shelters I've been to are no longer accepting clothing and each one has a specific list of needs that is changing hour by hour as people bring more things. It can be hard to keep up with and know where to help. (For an interesting and informative look at what donations can actually be harmful, see this video from CBS.) Since sometimes cash donations are overlooked by people wanting to do something more personal, I thought maybe a list of small, local organizations that I have personal connections with might be helpful. Please note that this is not meant to be an exhaustive list of wonderful places to give. I tried to select organizations that do not have a national fundraising arm and therefore, often get overlooked in times like this, when it is hard for people (especially far away) to research local organizations who need help continuing to serve the people of Houston they have been serving for many years. I'm a big fan of supporting local businesses and charities and just wanted to provide some options for friends who are far away, but want to help. I've included links to the various websites, so that you can learn more about them if you'd like.
The Forge for Families is a community center in Houston's Third Ward, where we live. Their mission is to holistically equip families to fulfill their God-given potential and their vision is to transform families in one generation. In the middle of the worst part of the storm and in the middle of a neighborhood in need, The Forge for Families opened their doors as a shelter. They are currently housing roughly 300 people that have been displaced throughout the greater Houston area. Currently, the shelter is being helped out by the Red Cross, but once they've departed, they will continue to invest in the families in need, just as they always have. Donations to the Forge for Families will allow them to continue to assist the evacuees while their lives are being restored. They will also allow them to refill essential supplies as needed. They have created a Hurricane Harvey Fund designated for supplies, operational expenses, facility management and all the extra cost that were not accounted for in our 2017 budget and you can donate to it here.
Agape Development was started by a longtime friend of mine, Kirk Craig. Agape also serves people in Houston's Third Ward. Their mission is in transforming this neighborhood by preparing Christ-following, independent, community leaders. Agape Development staff was delivering food and water to families during the storm and aftermath when many households ran out of food and were cut off from grocery stores, many of which were closed. Now that the immediate crisis is ending and we begin recovery, Agape stands ready to help with that as well. For many, the beginning of the month looms around the corner as a financial deadline: rents, mortgages, car loans, cell phone bills, and any debt repayments are due and for low-income and working poor families, hourly employment during a natural disaster means forgoing income. If you would like to financially support the remaining recovery efforts they are conducting or support their fall programs to empower our neighborhood, please click relief.agapedevelopment.org. To volunteer with your time, please check out their volunteer opportunities or email volunteer@agapedevelopment.org.
Houston Pregnancy Help Center is run by a powerhouse of a woman named Sylvia Johnson-Matthews. If you've met her personally, you've been amazed by the combination of her strength and her humility. Houston Pregnancy Help Centers provide practical and compassionate support to women in unplanned pregnancy situations. We present life-affirming alternatives to the tragedy of abortion, while respecting a woman's decision without ridicule or rejection. Currently, they are women affected by Harvey, including pregnant women as well as those with babies who need supplies, such as diapers, wipes, formula, clothing, etc. Donate to HPHC Flood Assistance here or by texting the keyword HPHC to 77977.
Yellowstone Academy is the premier school in Houston's historic 3rd Ward. At Yellowstone, students receive an education that cultivates their intellect, nourishes their spirit, and empowers them to capitalize on their potential to create a fulfilling future for our entire community. They've been serving in Houston for 15 years and words cannot adequately describe the impact they are making on the youth of our city and their families. The stories will bring tears to your eyes. I've been attending their fundraising Love Brunch for several years and they stories I've heard are so encouraging. For 15 years, Yellowstone Academy has been standing with some of Houston's most vulnerable students and families. Many of the families—from their students to their staff—have lost homes, possessions, wages, and more as a result of catastrophic flood levels. Even their newly renovated campus was impacted. As they sent this update, members of their team are on the grounds fully assessing the damages and making the necessary repairs to once again serve their students as soon as possible. A key component of their educational model is that all of their families pay tuition according to what they can afford, and the remainder is funded through scholarships provided by generous partners across the city. In these difficult times, families may not be in a position to fund their portion of tuition for the fall semester. As a response, they are waiving tuition for the semester for any family who needs it, with faith that our community can rally together to fund the difference. Stand with them today by making a donation towards that here.
Undies for Everyone enhances the self-esteem, dignity, hygiene, and success of Houston's disadvantaged students by providing them clean underwear. Keeping kids in class and bullies at bay. During the Hurricane Harvey disaster, they are serving more than just students, as so many people in shelters don't have clean underwear or access to laundry facilities. Brene Brown stands at George R Brown Convention Center, which is currently acting as a large shelter, making a plea for donations after what she has seen firsthand. View her video here. Please consider helping them by donating here.