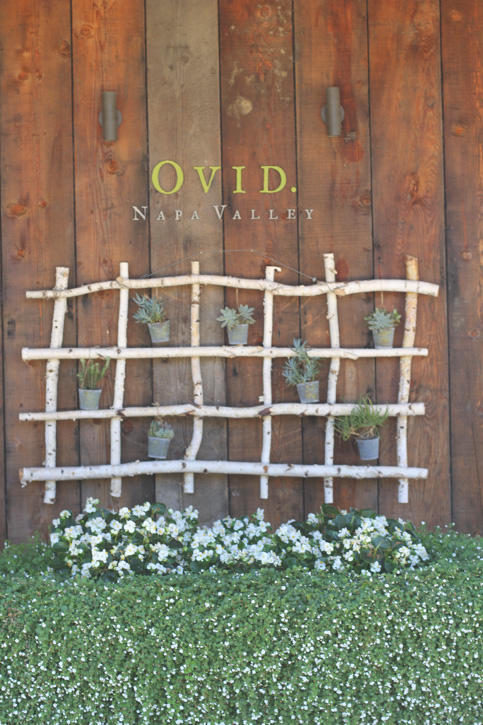 Living in San Francisco spoils you in many ways. Beautiful views at every glance, incredible food, abundant culture and proximity to fabulous vacation spots abound. One such spot is, of course, the wine country.
When we lived in SF, we could be in Sonoma in 45 minutes and Napa just a smidgen longer and we took advantage of that. . .a lot! When driving up for the day was as common as it was for us, we didn't have to choose our vineyard visits and tastings very carefully – after all, we knew we could drive up again next weekend!
Now that we are back in Texas (and seriously missing those wine country visits!) we were so thrilled to take a trip back to Napa for a visit. Our friend turned 40 this year and his adorable wife planned the most incredible party for him at their ranch in the wine country. It was an absolute blast! (But I digress…)
Hubs and I decided to head up a few days early (our first trip sans kids – yikes!) and do a little wine tasting – and getting to know one another again. It's amazing how much talking with one another we got done when we weren't being interrupted by little voices the whole time! As you know, hubs is a major wine guy, so he planned all of the tastings. He loves research and during his reading, he asked me if there were any places that I wanted to visit. Well, hubs may be the wine guy, but I have a dear friend who is a sommelier (which is not an easily-earned title, let me tell you!)  See? I have connections, too! So, I emailed my friend Amy who recently founded the Bay Area Wine Company who gave me a few "not to be missed" tasting ideas, one of which was Ovid. Hubs was ecstatic, as that was one of the wineries on his list, so a phone call later, we were booked!
Ovid sits on Pritchard Hill and let me tell you, I wasn't prepared for the fabulousness of this wine tasting experience. The surrounding beauty, the gorgeous facilities, the incredible wines and the lengthy two-on-one chat with our friendly hostess, Janet, a managing partner at the winery, were absolutely unparalleled. We had some great tasting experiences on our trip, but this was probably our very favorite.
Ovid makes only three wines and doesn't even make each of those every single year. They create as the harvest allows and are committed to only using the best of the best in their wines, which means that some years, a particular wine doesn't get made. Ovid grows four Bordeaux varietals:  Cabernet Sauvignon, Cabernet Franc, Merlot and Petit Verdot and farms them all organically. Varying proportions of each are used in their blends. You can read more about their wines on their lovely website here.
If you're near Napa or planning a trip there soon, I highly recommend giving Ovid a call to see if they can fit you in. There is a waiting list for their wines, but we were able to purchase a few at our tasting on their beautiful property on Pritchard Hill. I'm positive that your palate will thank you!
For now, take a "mini tour" through our photos below. As you can see, they are committed to making each visitor feel special and literally set out the silver and crystal for us. We enjoyed such a nice, long chat with Janet and truly felt like we left as friends, having talked about wine, the changes in the California landscape, raising children and just about everything else in between! Did I mention that they sent us a handwritten thank you note after our visit? Astounding attention to detail, my friends. THAT is what great products are made from!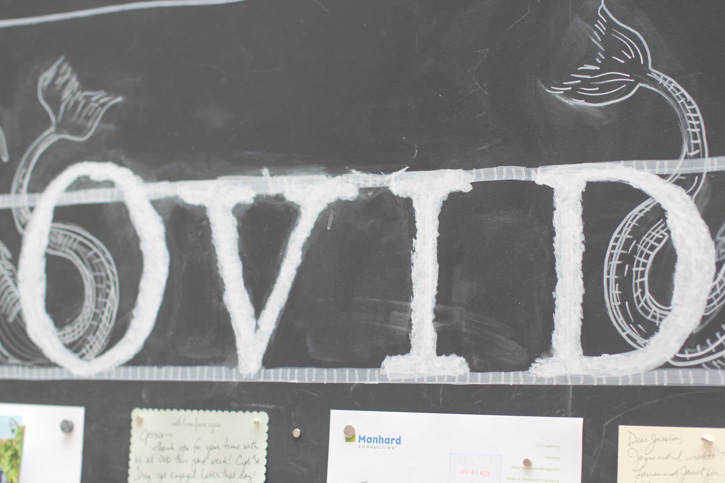 When you first walk in, you'll notice that your name is written on the Ovid chalkboard.
They've been expecting you and you're an honored guest!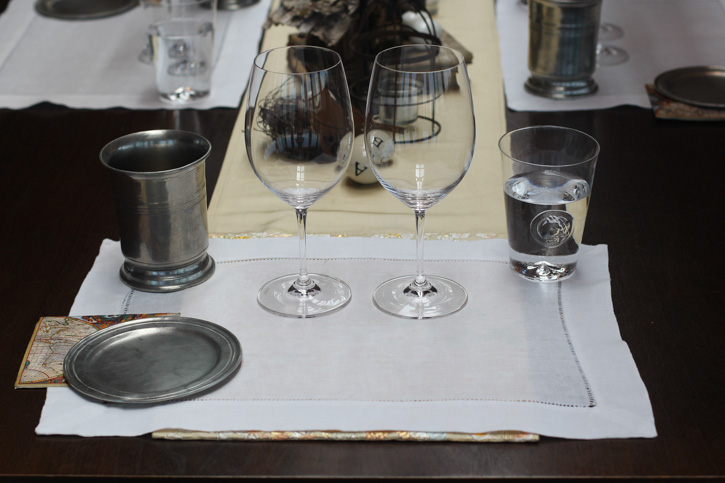 So much so, that THIS is your lovely place setting.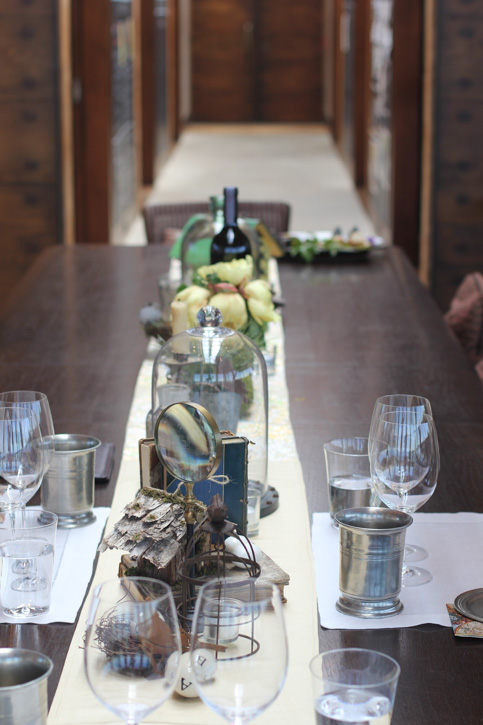 No attention to detail has been left to chance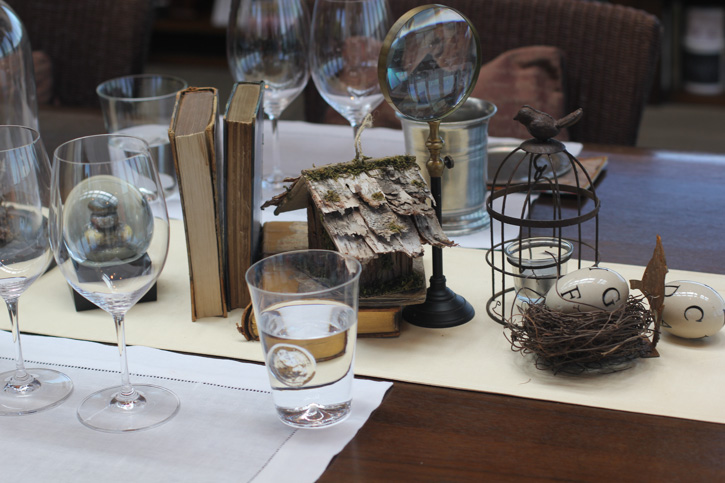 It is like a friend set the table beautifully, just for you.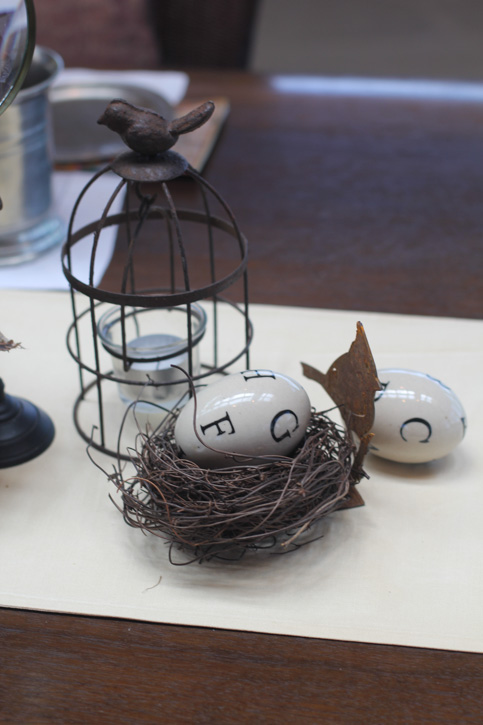 Sweet details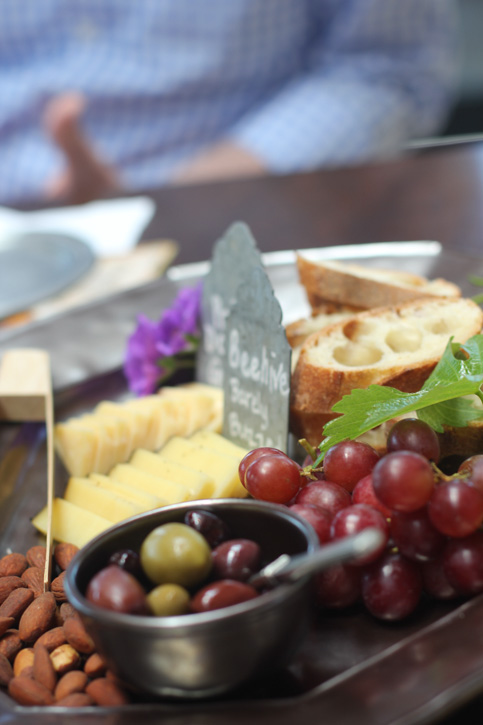 Delicious bites!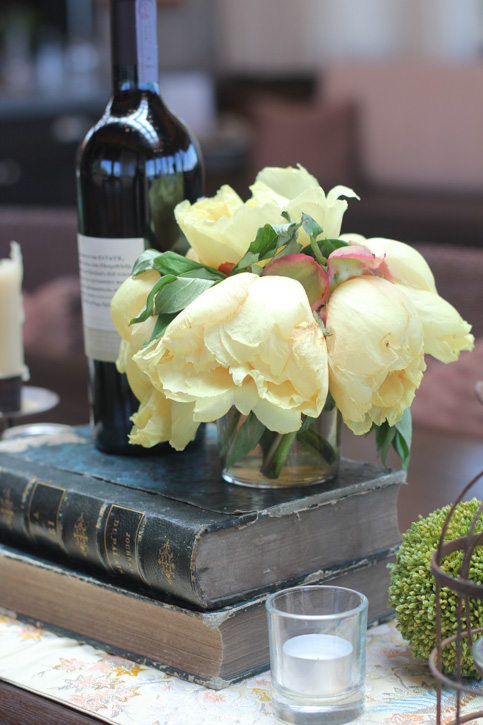 Thoughtful details.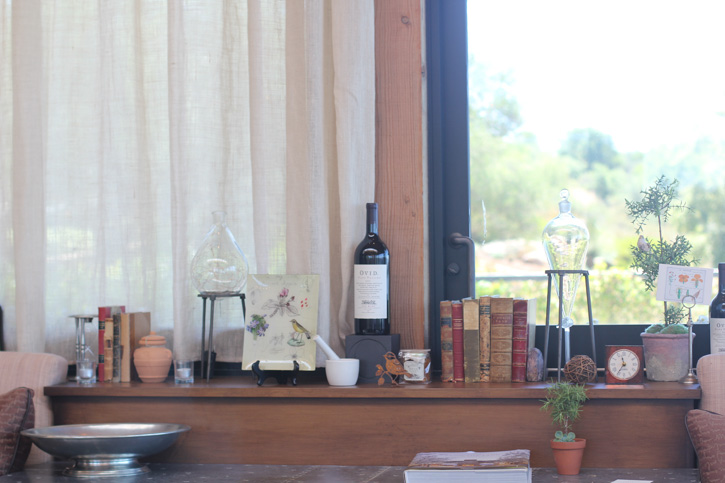 A lovely living-room-like setting for a tasting!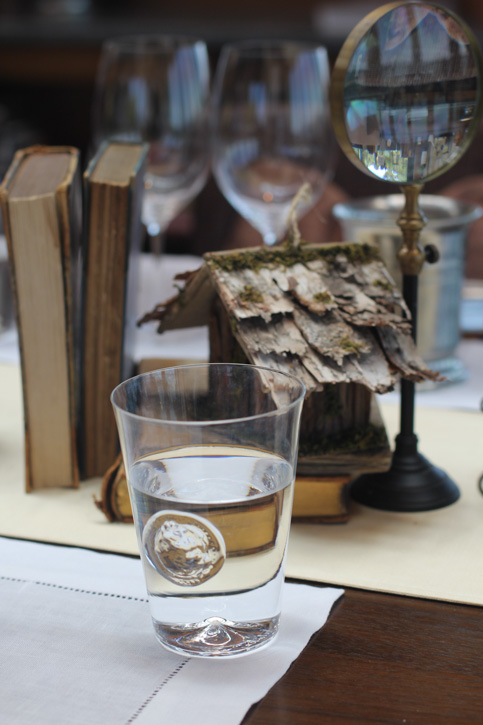 (PS. I fell in LOVE with this glassware!)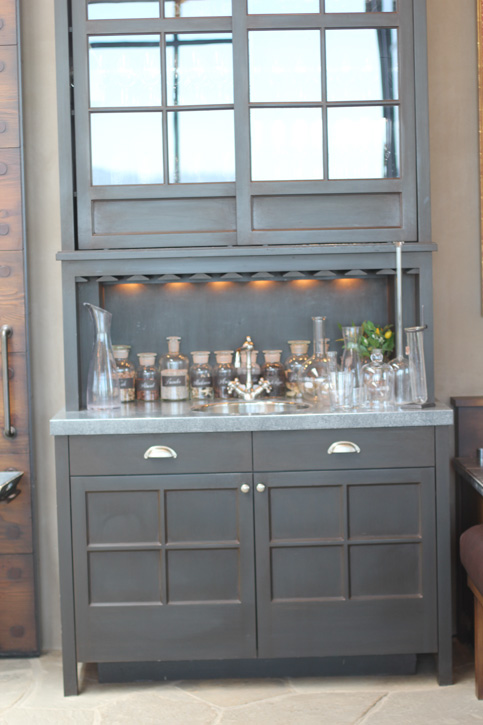 How lovely is THIS piece of furniture?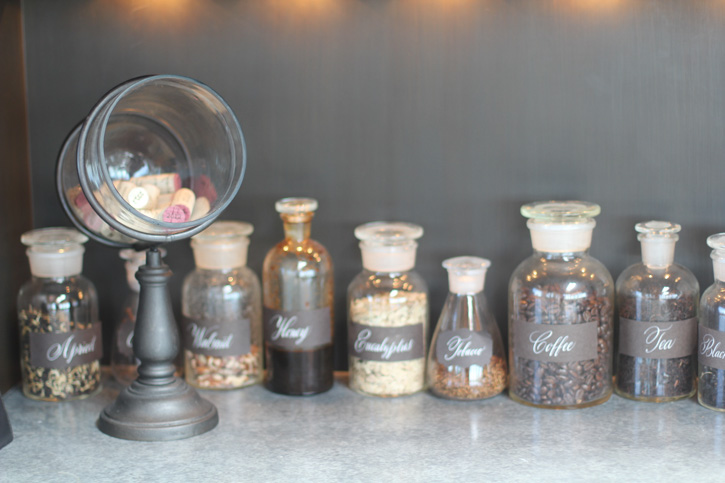 Beautiful and meaningful – I wanted to open each one of these!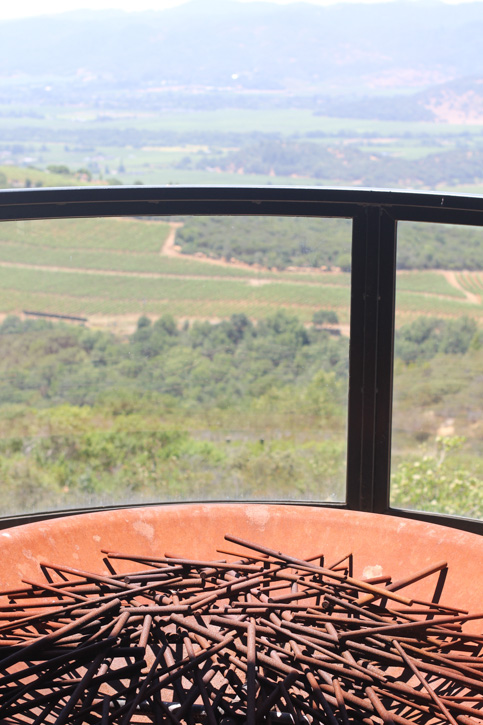 A fire pit on the balcony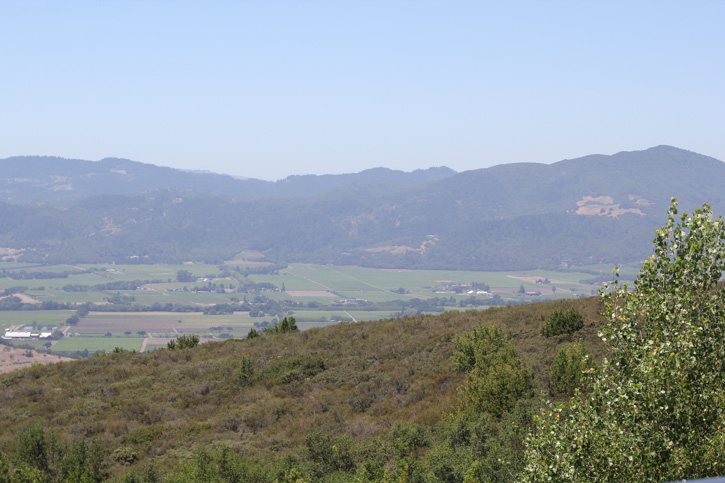 Stunning views from the tasting room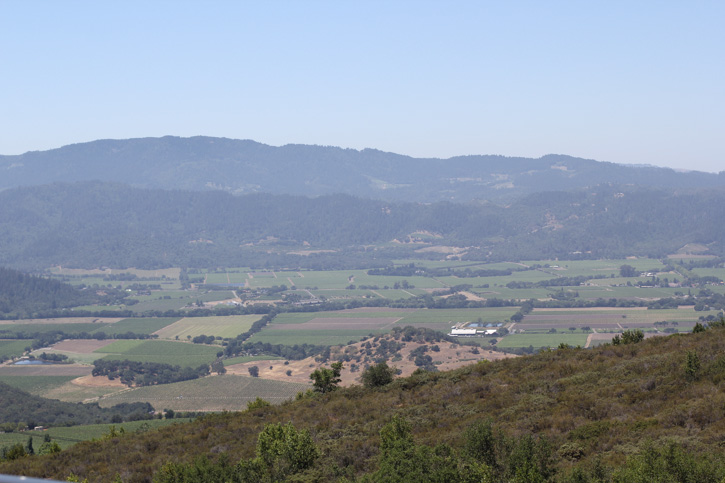 You can see so much of Napa Valley from up here!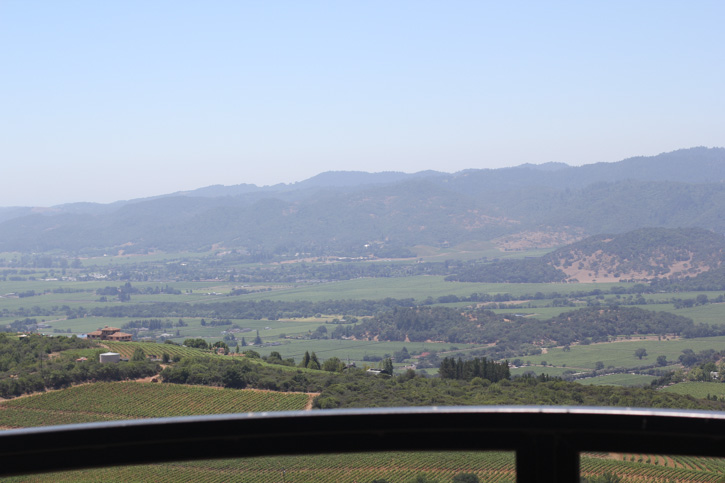 Lovely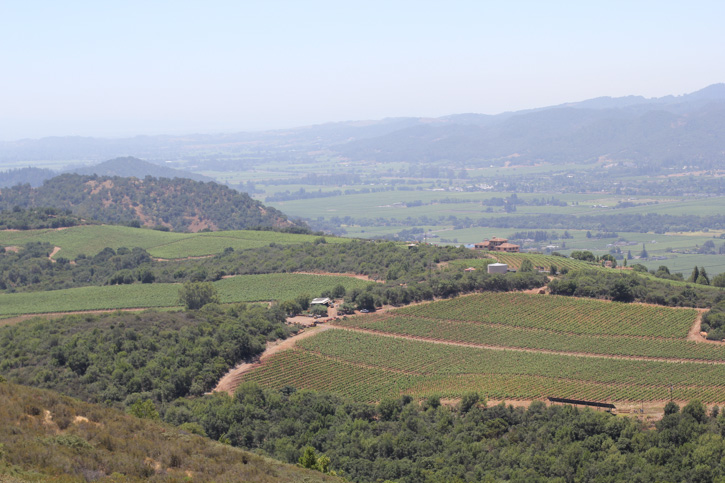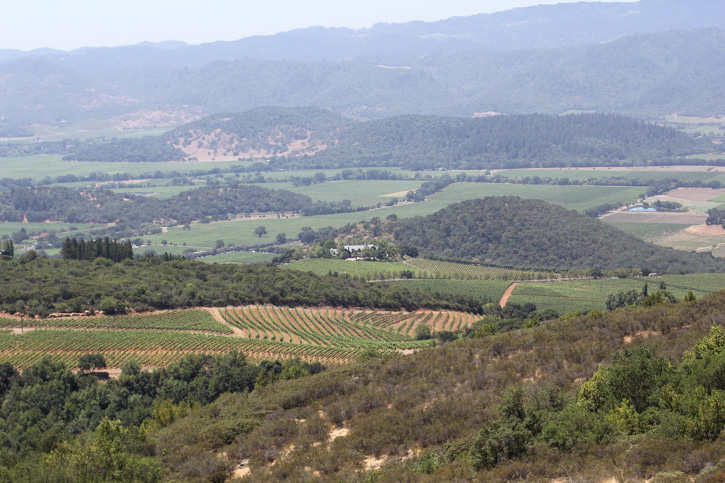 The valley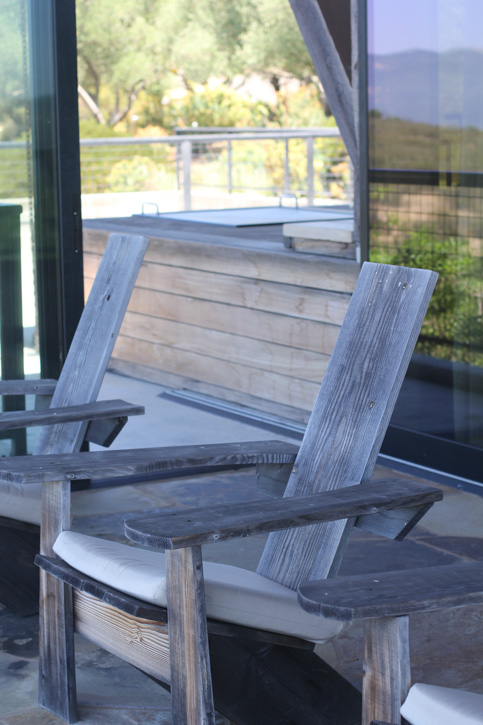 Pretty sure I could sit here for hours and never tire of it!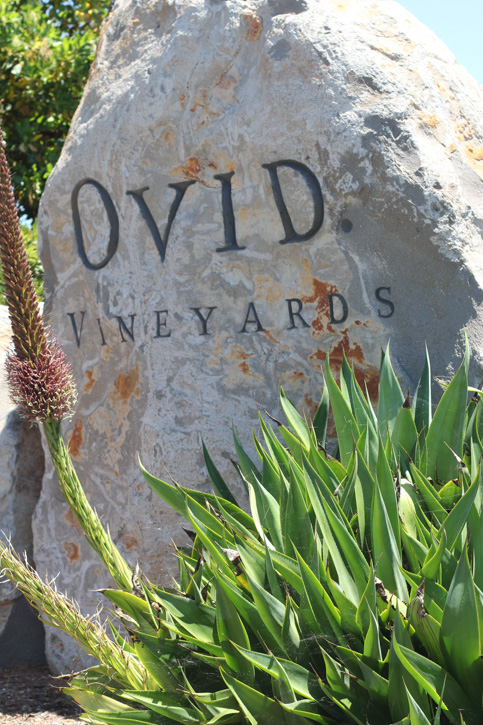 Ovid Vineyards…a must-visit!