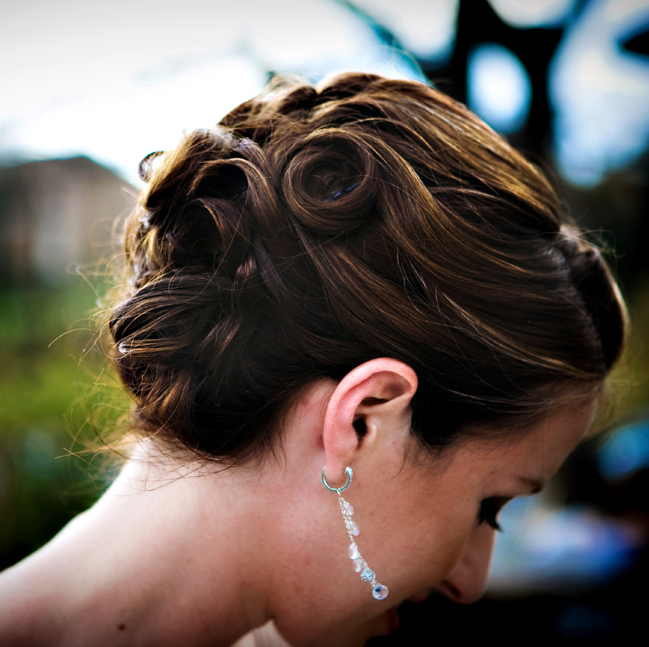 Let's be honest.  Most of us wrestle with the age-old, "What should I wear?!" question more often than not.  Whether you are going to a cocktail party or hitting the gym, picking out outfits (and shopping for them!) takes some thought.  And your wedding is no exception.  When you're planning your wedding, the bridal gown really does set the tone for the entire event.  And I would say that it doesn't stop there.  The entire bridal ensemble is an important part of setting the tone – from your hair to your makeup, your gown to your shoes and everything in between.  And bridal jewelry is no exception!  Today, we have some wise words from a bridal gown expert on how to best match jewelry to your wedding dress.  It's not always an easy task, but it is one that is well worth the effort, because jewelry can absolutely make the outfit.  So, here are some thoughts and lovely photos from our friends over at Simply Bridal…
If you've already found the perfect wedding dress for your very special day, congratulations! That is definitely a sign that you can breathe a big sigh of relief. However, in order to create a flawless bridal look, you have to make sure that you have the perfect accessories as well, including your jewelry.
Of course, the kind of earrings, necklace, bracelet or even ring (on your right hand) that you wear depends on the kind of gown that you've selected. However, we do have a few suggestions that can help you to find the pieces that will enhance your dress perfectly below:
Make sure that it accentuates the dress. If you are wearing a simple chiffon dress with straps and a floral headpiece, a diamond choker is probably not going to look as pretty as a pair of pearl stud earrings and bracelet. On the other hand, if you have a "belle of the ball" gown for an evening wedding, you definitely want your jewelry to make a statement of opulence. That's why it's a good idea to take a couple of people along with you as you are picking out what kind of jewelry that you should wear so that they can help you to select what will best accentuate the dress (including its style and pattern). Also, if you want some really expensive pieces (and you don't own any), there are some places where you can rent bridal jewelry. Just make sure that whatever you do, it's tasteful and it looks elegant. With the right eye and a bit of patience, you don't have to pay a lot of money to get those kinds of results.
Consider the color scheme of your wedding. Although pearls and diamonds are a popular choice for bridal jewelry, choosing to wear colored gemstones or crystals that match the color of your bridesmaids' dresses or the flowers in your bouquet are also a nice touch. Another bonus with this option is that you can select the kind of bracelet or necklace that you'll be able to wear even after your wedding ceremony is over. (It could actually be a nice way to commemorate your wedding anniversary for years to come.)
Be sure that it looks like you. If you've never been fond of long dangling earrings or cocktail rings, don't feel pressured to put them on for your wedding. No matter how beautiful a bride may look on the outside, a significant part of her radiant glow comes from how she feels on the inside. This means that you don't want to select jewelry that causes you to feel anxious or awkward throughout the day.
Remember, jewelry is to add to your natural beauty and so make sure to pick out pieces that do exactly that. Both you and your wedding pictures will be so glad that you did!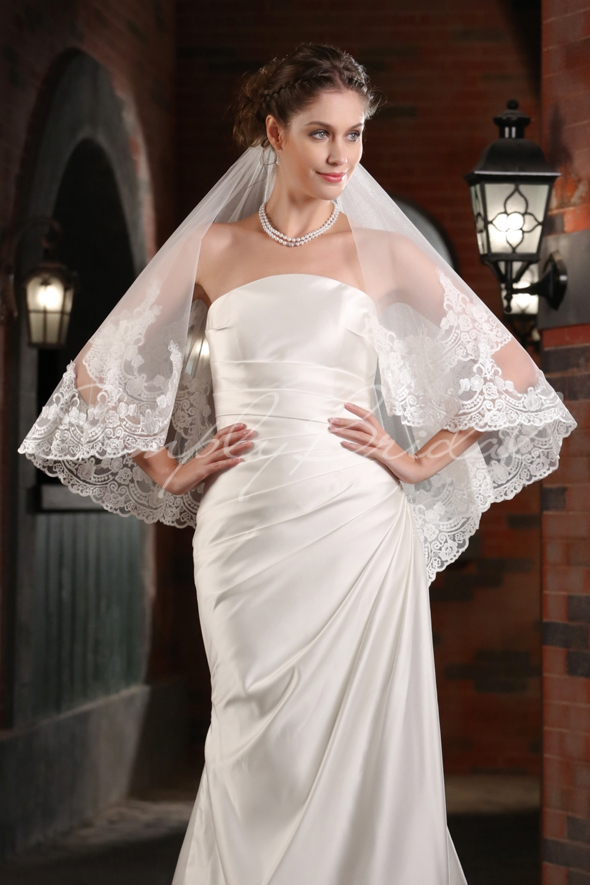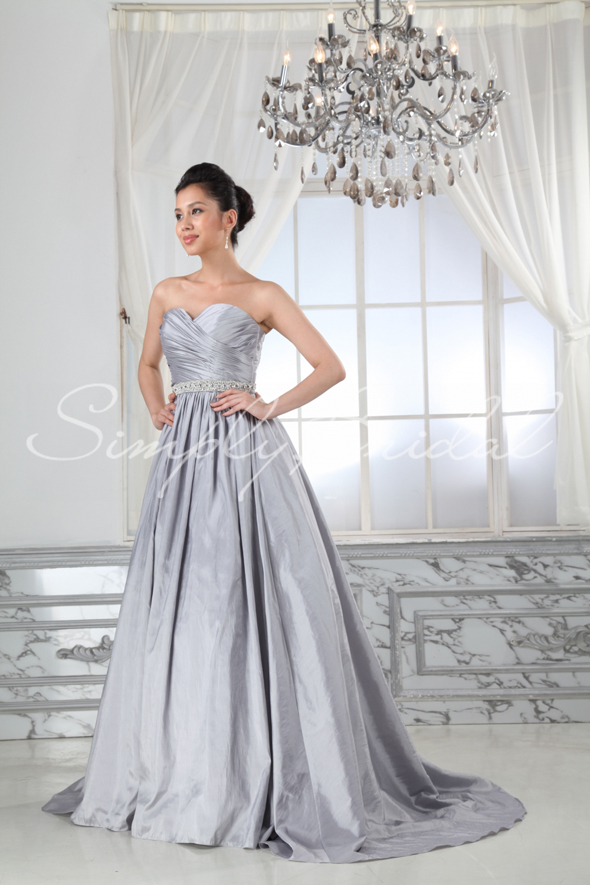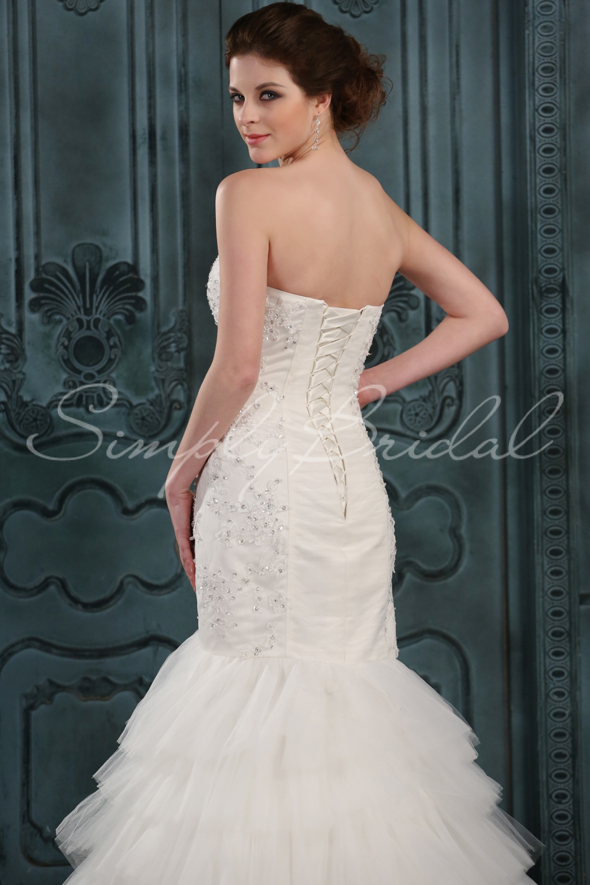 __________
SimplyBridal.com is an American online retailer of high quality wedding gowns, bridesmaid dresses, and wedding accessories, such as veils and jewelry. SimplyBridal ships to most of Western Europe, North America, and parts of Asia. Our products have been featured on Style Me Pretty, Wedding Chicks, and Rock n Roll Bride.