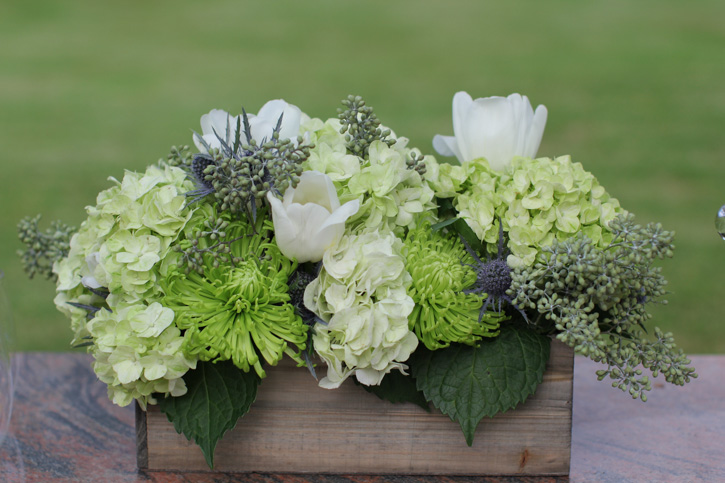 For our son's birthday party this year, we wanted to do something a little different. I really like including the entire family (siblings as well) when we can, because it's always so much more fun when you don't have to split up your family on the weekends to attend birthday parties. Of course, not every venue works for that, so we decided to have this one at home.
What we ended up deciding on is a Southern Lawn Party theme. We set out tons of lawn games and had classic Southern fare and cocktails outside while the kids played and ran in the grass. We had corn hole, bocce ball, croquet, ladder ball, giant Jenga and a huge game of Connect Four. We even made a life-sized Angry Birds game, which was the hit of the party. Thank goodness for my sweet husband who is always up for the task of making my crazy ideas come to life! To pull this off, he made a giant slingshot using this launcher and attached it to steel pipe he purchased at Home Depot. I hand-painted red and yellow kickballs to look like Angry Birds and used these green balloons to make little piggies that the kids could knock down from the boxes we had saved (from ordering all of those supplies on Amazon!) which we spray painted to look more like bricks holding the pigs.
I'd been praying for good weather since we sent the invitations and man, did God show off! This week, the temps in Houston dipped and the humidity as well. It was absolutely gorgeous. Demeris catered the food and brought their always-amazing BBQ, chicken and sausage along with delicious potato salad and beans with chicken fingers and mac n' cheese for the littles. We ordered our birthday cake from Moeller's Bakery, which is our go-to for a cake that's both beautiful and delicious. My sweet friend Anne Letzerich owns Muddy's Garden and did the flowers for me. Are they not just exquisite? She heard my vision for an outdoor event with Southern elegance and ran with it!
Below are a few pics from our big celebration. I would love to hear your thoughts. Have any questions about where we got something? Let me know in the comments below and I'll gladly answer!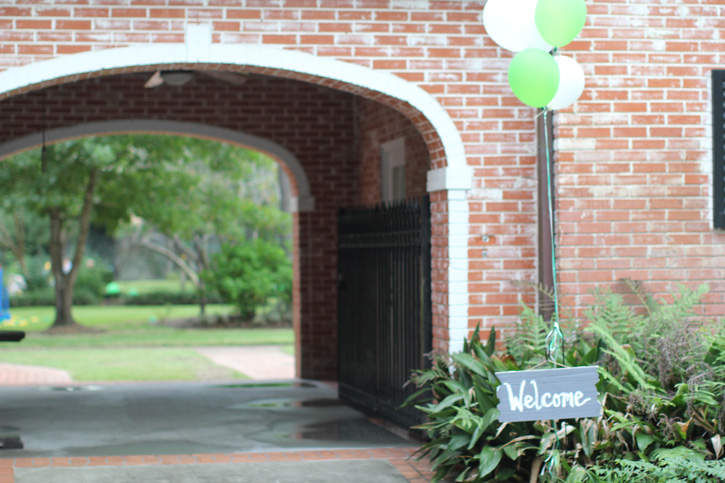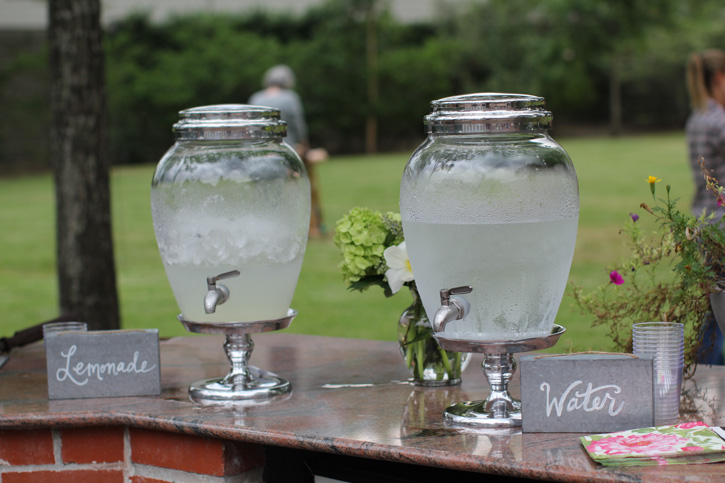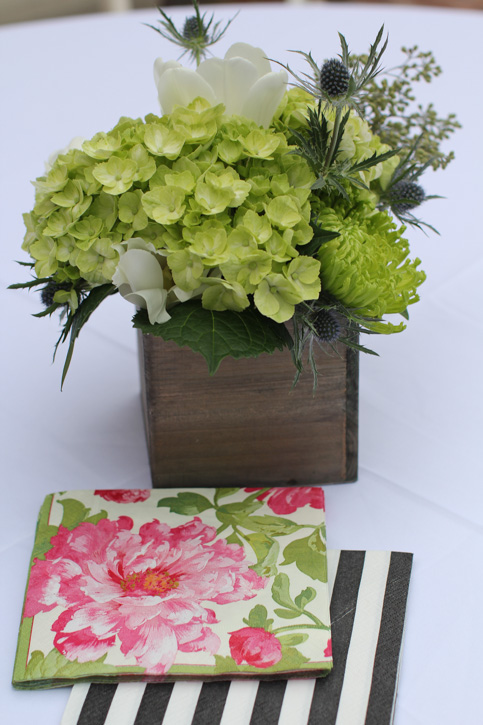 Table decorations (I love these striped napkins! Got them here.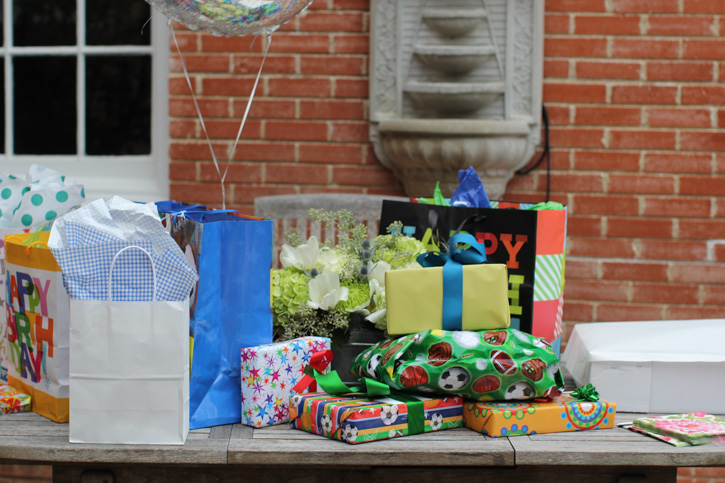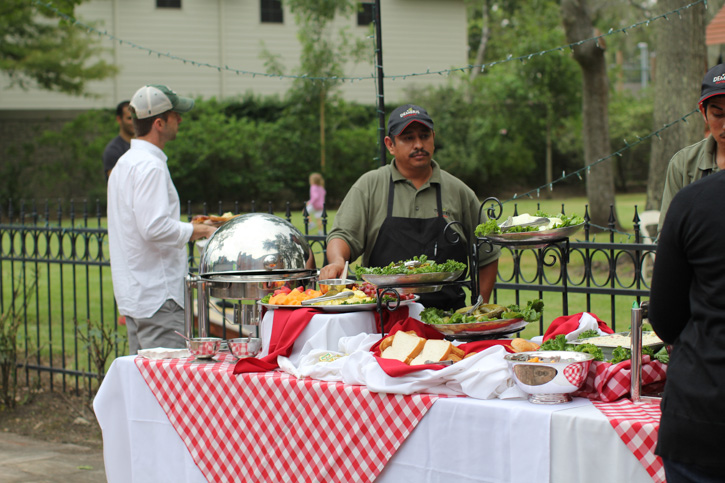 Demeris Catering did not disappoint!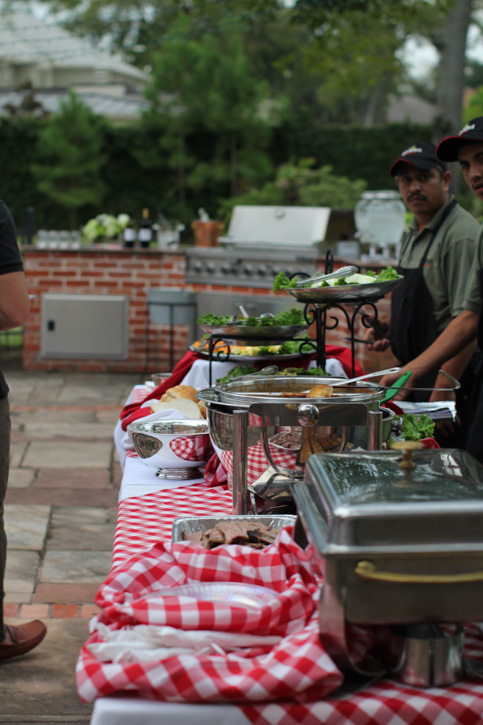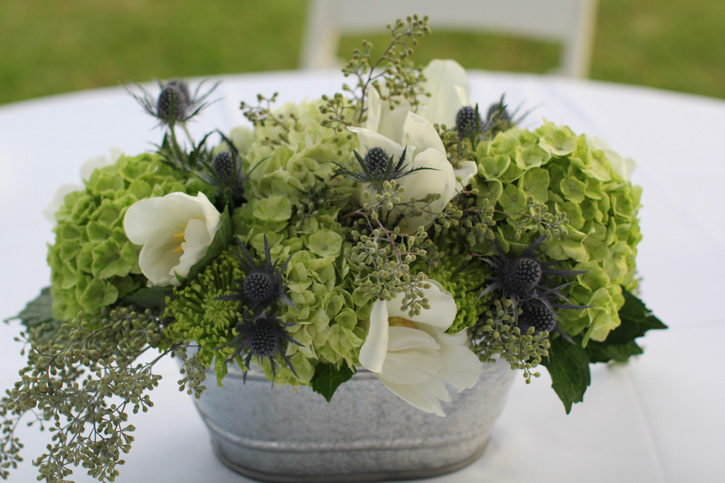 Gorgeous flowers by Muddy's Garden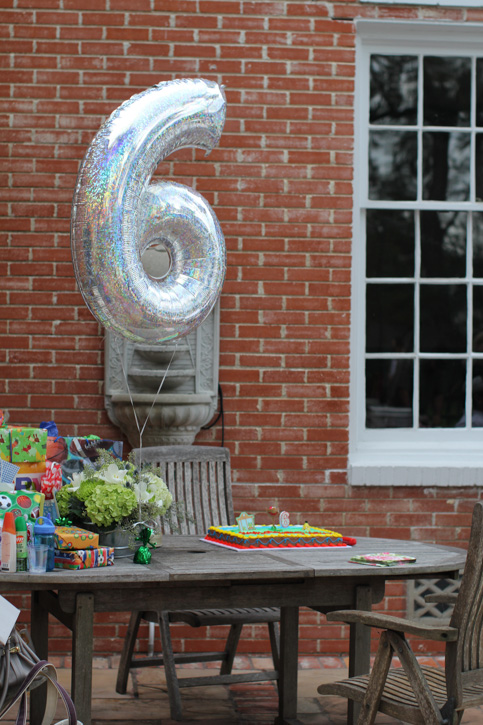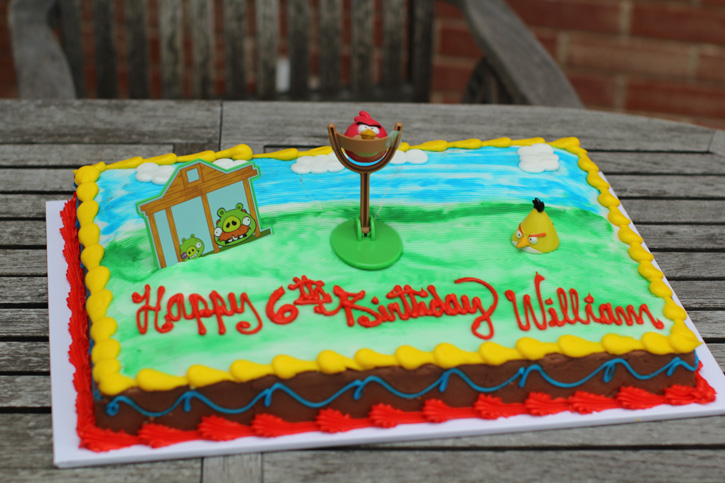 How adorable is our cake from Moeller's Bakery? Yum!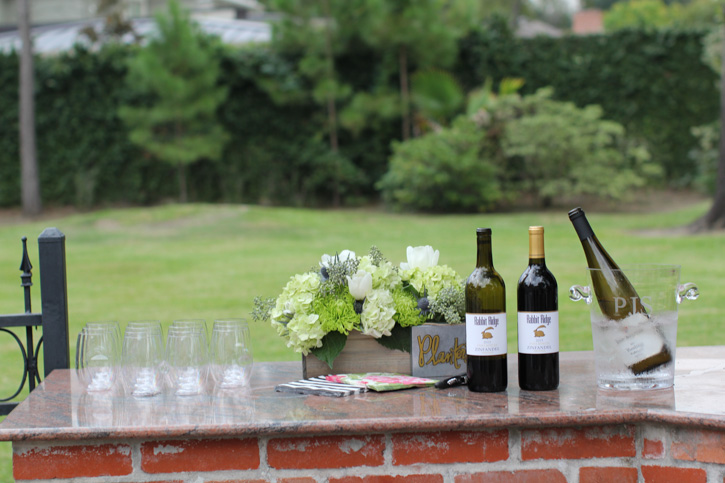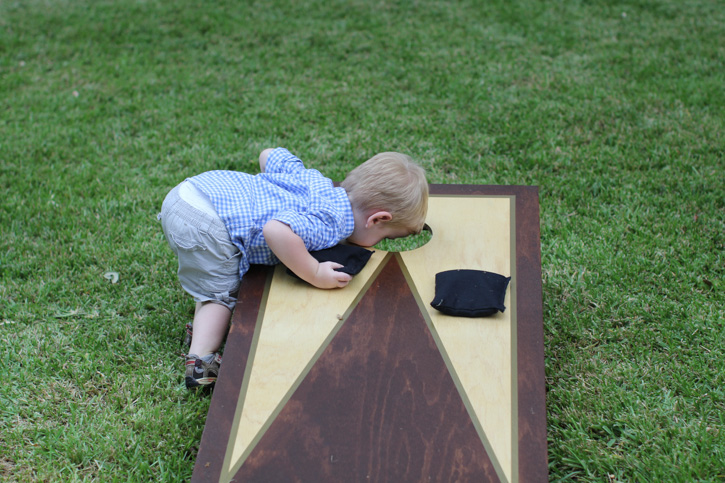 Who doesn't love a game of corn hole?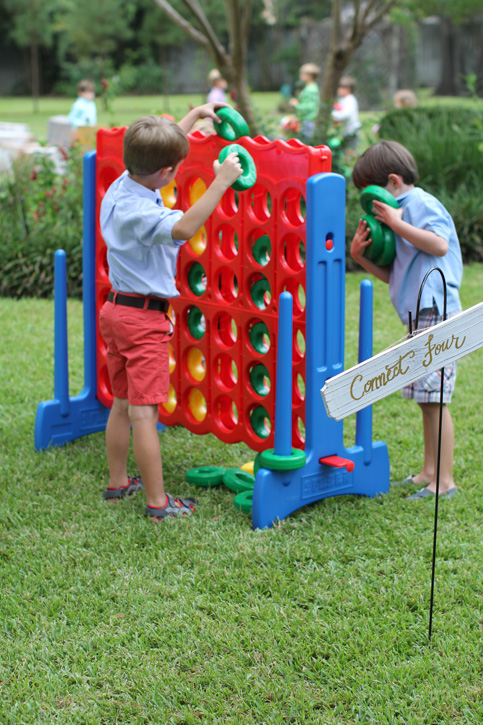 Connect Four is even more fun when it is giant!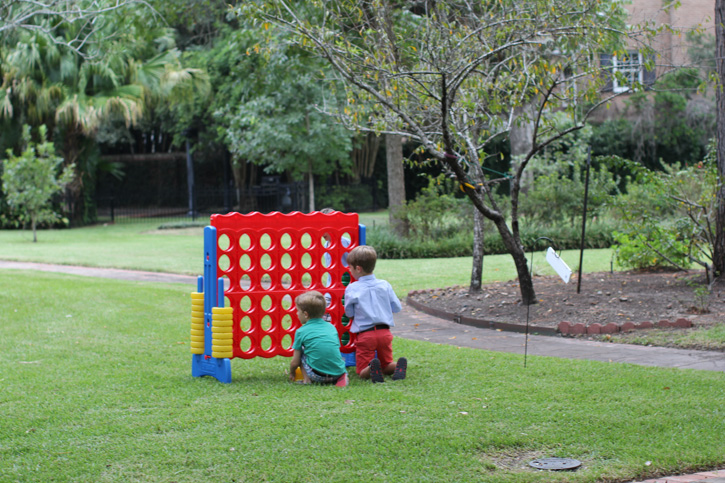 I hand-painted kickballs to look like Angry Birds!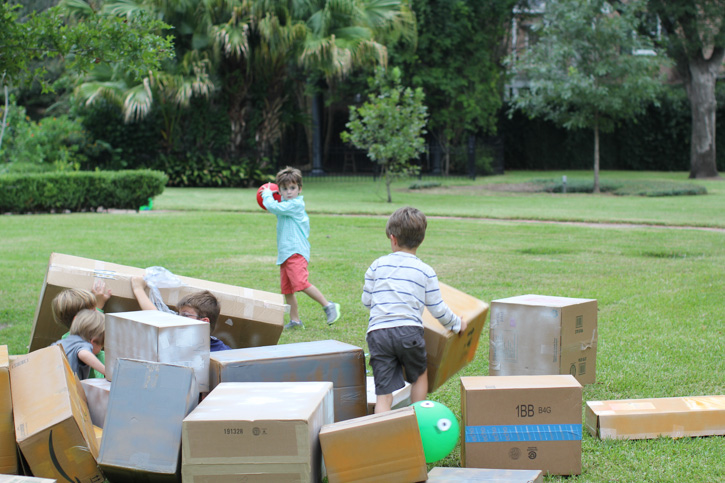 And we made pigs to knock down out of green balloons…
…and saved up shipping boxes for a month to make the bricks holding the pigs.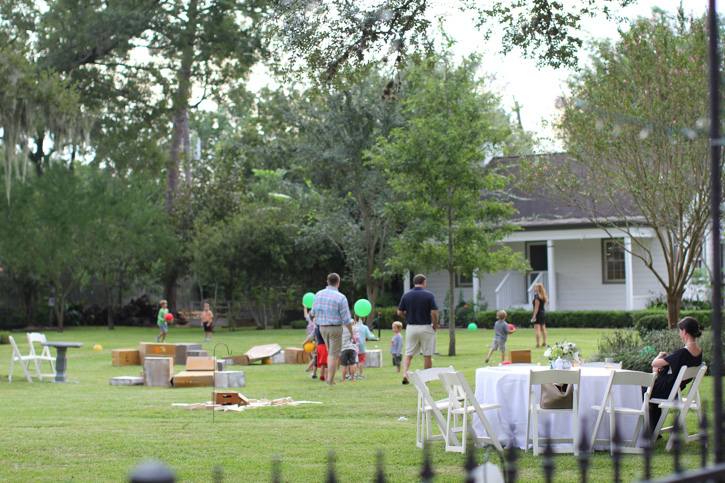 The life-sized Angry Birds game was a huge hit!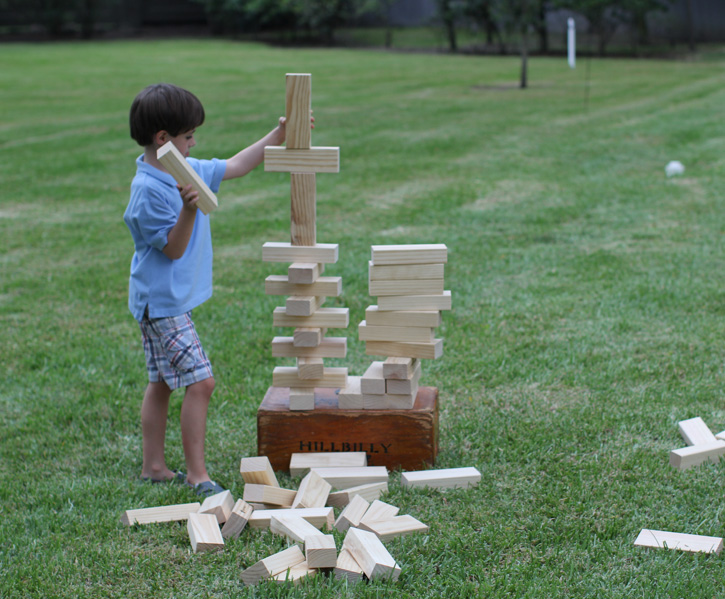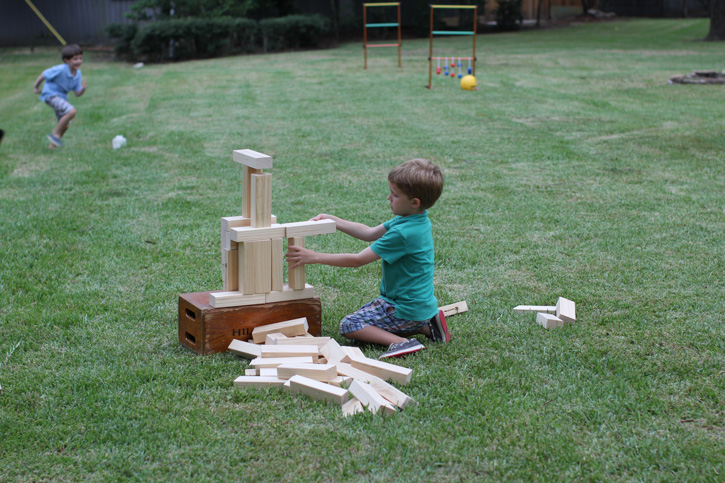 Giant Jenga was also a blast
Toys with wheels never disappoint!
All in all, it was one fun party!