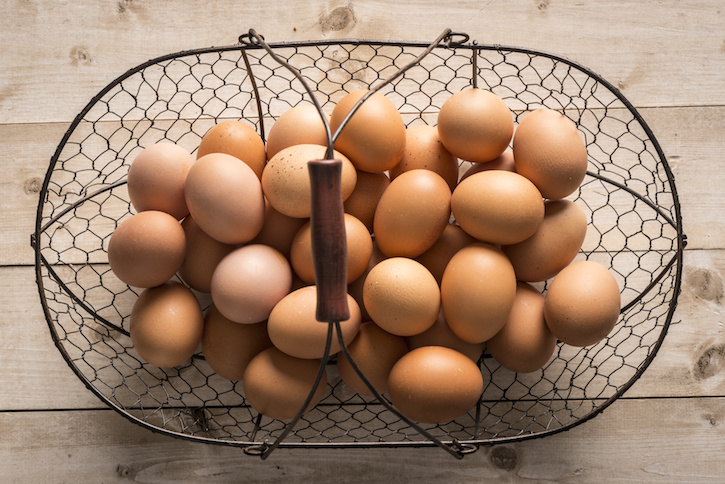 As of this morning, my life was completely normal. My days were filled with lattes and croissants, chocolate and breads. Well, not only with those things, of course, but I certainly indulged in them as treats, and not just on rare occasions. (That's one of the benefits of pregnancy and breastfeeding, right?) Anyway, today started off with a delicious homemade latte and a yummy bowl of Fage yogurt with fresh berries and a few cornflakes for crunch.  I dropped my oldest off at school and went on about my day. Little did I know what was about to happen. . .
At pickup this afternoon, I ran into a sweet friend of mine who was picking up her daughter as well. We got to chatting and the next thing I knew, she was inviting me to do a Whole30 challenge with her and another friend of ours. Apparently, they are starting day after tomorrow and have been prepping and planning all week. I've heard of the Whole30 challenge before, as my friend Sara has done it, but I can distinctly remember when she did it doing a quick read about it and laughing, thinking I could never handle that! Not knowing much more than that about it, I told my friend that I wanted to, but was terrified, so I'd think about it. I'm not entirely sure what happened next, but somehow, over the course of the day, I agreed to join them. I think it was because I literally heard about it five different times today, and I felt like maybe God was nudging me to try it. I'm completely terrified about it, mostly because I really, really love lattes.  (We're sort of coffee snobs in this house, thanks in great part to our time in San Francisco.) I'm also scared because of the amount of cooking and planning that I know this will require. With three kids four years old and under and a small business, I don't have just a plethora of free time at the moment and I know this will be a serious time commitment, especially in the beginning.
So, if any of you have any great tips and tricks or recommendations, I'd love to hear them in the comments below! Have you done a Whole30 before? Do you have favorite recipes or websites? Help a girl out!