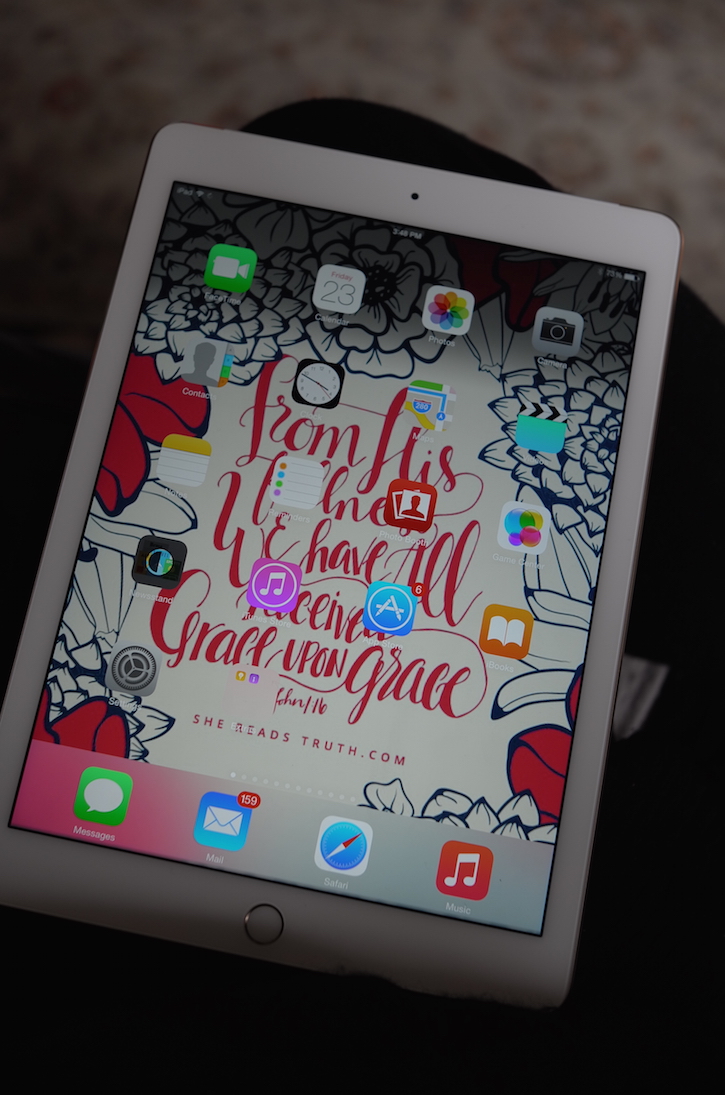 I love my iPad. Truly, I use it for so many things. It is great for working on the go, easier to travel with than a full laptop (but still allows me to blog and stay connected on trips), it keeps my littles entertained with movies on long flights, allows me to read books on my Kindle app, taking an entire library with me on the go, and so much more. But, this post isn't really about my iPad. It's about the so much more.
One of the things I most love my iPad for is cooking. (Random, right?) She and I hang out in the kitchen together and she faithfully plays upbeat music that makes me feel way better about slaving away over a hot stove and chopping loads of ingredients. And, simultaneously, she tells me the next steps in my cooking. She's also handy for finding fun, new recipes. She's a little multi-tasker, I tell you!
Today, I want to share with you one of my favorite apps for staying organized on the food front – Paprika. Paprika is a recipe organizer, grocery list maker and meal planning app that's available on a multitude of platforms. I'm an Apple girl, so I use it on my Macbook Air, my iPad and my iPhone and one of my favorite qualities of the app is that it keeps all of those in sync. When I come across a cool recipe while browsing Pinterest or my favorite food blog on my laptop, I simply copy the URL, open up Paprika, and voila – I'm asked if I would like to open that copied web page in the Paprika browser. Of course, I say yes and then I just hit the "Save Recipe" button – and the recipe is (usually) automatically imported into Paprika for me and saved away for later use. Occasionally, a website isn't compatible and it won't import automatically, but even when that's the case, saving it is pretty easy – and doesn't ever include retyping the entire recipe. (Paprika will walk you through the exact steps, but you basically highlight the parts you want to copy and tell Paprika where to put them by tapping on that section.) It also allows you to save off a picture, which is a huge deal for me, since I'm a very visual person. I have way more fun doing my weekly menu planning when I'm looking at lovely photos of the recipes I want to make. In Paprika, you are also able to tag the recipes in different categories (entree, party food, healthy, gluten-free – and any others you want to add) and you can search recipes by ingredients, names, categories, etc. So, if you've got some raw chicken breasts that need to be cooked, just type in "chicken" to find all the recipes using that and all of your options will pop up.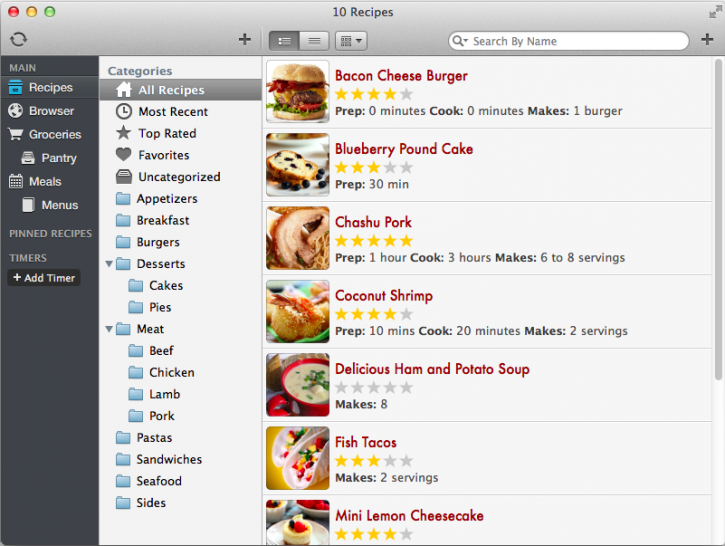 The recipe organization tool of the app is cool enough in and of itself, but wait. . .there's more! If you want to double (or triple!) a recipe, simply tell Paprika and the app will do all of the math for you. Genius! And so helpful when you're trying to cook dinner and the kids won't leave you alone long enough to do the math on the fly in your head. (Not that this has ever happened to me. . .)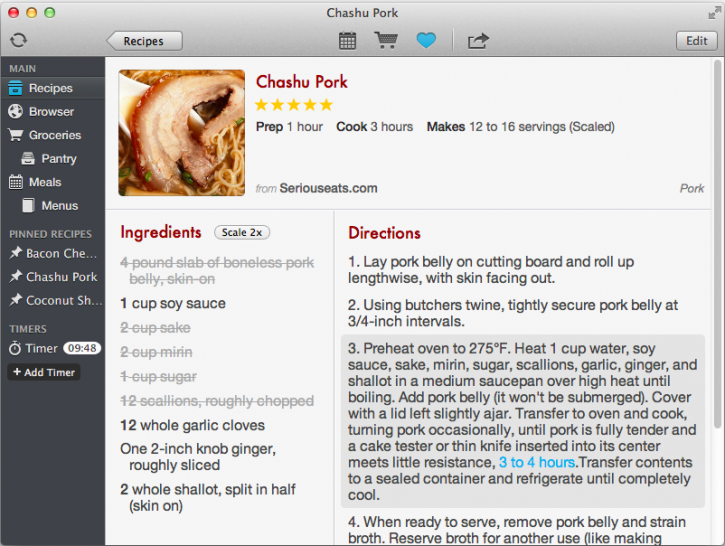 Another fantastically helpful tool in the app is the grocery list maker.  Just pick your recipes for the week and add them to your grocery list. Paprika will pop up a quick box allowing you to uncheck anything you already have and don't need to buy (so you can unclick the salt, pepper, etc.) and it will add it to your grocery list. But what if several of your recipes need butter? Not to worry, Paprika has you covered. It will add together the amounts of several recipes, so you don't see 1 stick of butter, 3 sticks of butter, half a stick of butter separately on your list. Instead, you see 4.5 sticks of butter. I have no idea how it knows, as this seems quite advanced for an app to me, but it does. And I love it.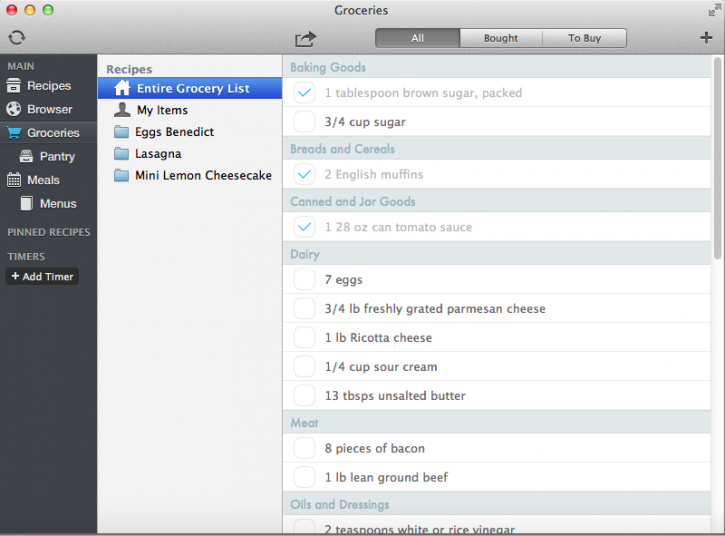 Also really helpful is the menu planner. You pick a recipe (or recipes if you're a truly avid cook and amazing dinner maker!) and add them to your meal planning calendar. Then, tell Paprika if you'll be eating it for breakfast, lunch or dinner and it will add it to the calendar, so that on Wednesday night with nothing to eat, you can see what in the world you thought you were planning to cook back when you did your menu planning on Sunday afternoon. Super helpful.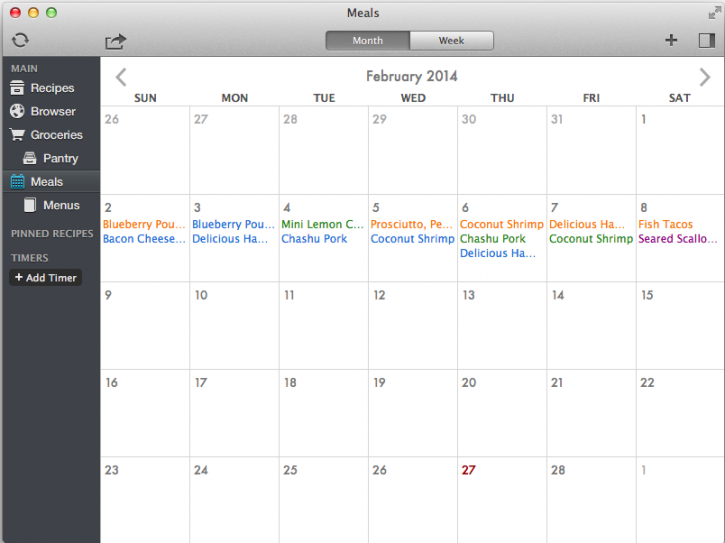 Paprika is awesome and quite versatile. When you've made a quick stop at the grocery store on a cold and rainy day and can't remember what goes into that beef stew that you're craving, you don't need to worry – you've got the recipe right on your phone! When you need to plan a big holiday meal and are having lots of guests to your house, Paprika keeps you organized with a combined grocery list and quick swiping from one recipe to another as you cook. There are even places to keep notes and a field for saving the original URL of where you got the recipe, which is helpful if you want to go back to it for more details or photos.
All in all, its an awesome app for a reasonable price and I've been using it for about 4 years. I highly recommend that you give it a try if you're looking for something like this. Have a different favorite app for organizing your recipes, grocery lists and meal planning? Tell us in the comments below – we're always looking for new ideas to keep us organized!
(Please note that the images of the app itself above are screenshots from the Paprika website.)