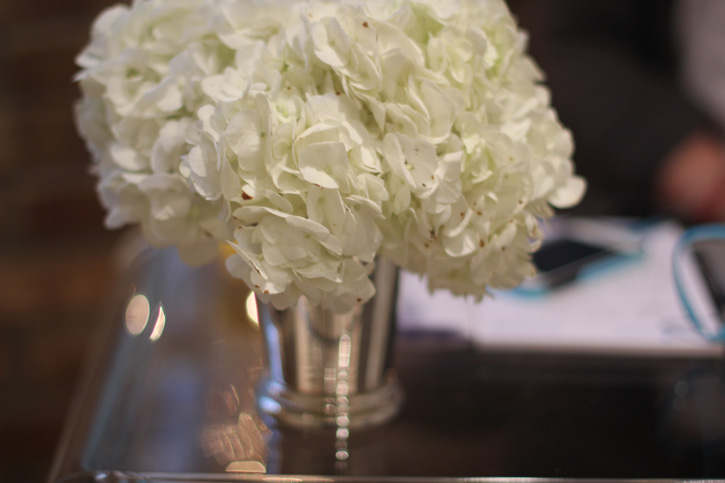 It really is a bit of a dream come true. I've long since wanted to open a studio space where I can work in a lovely and well-designed space and where I can meet customers for personalized shopping appointments (and, of course, host shopping events!) I have been designing jewelry for nearly 15 years now (yikes!) and I've always done most of my work out of my home. With three littles, however, the game has changed quite a bit and this space allows me a place to think and create in relative quiet and a place to meet customers when it is most convenient for them (even if that is when my littles are napping!) Click below for some lovely photos of our new space and the details on where I got everything!
We are located in a cute little one-story office building that runs between Tangley and Dunstan and is between Kelvin and Morningside.  The address is 2421 Tangley, Suite 111.  Click the address to view a map in Google Maps or click here to see the adorable map that we designed just for you – the colors are way prettier and it includes parking details! We offer complimentary gift wrap to make your gift shopping even easier and we are happy to ship your items for you as well. And we have many more designs in the studio than we are able to show online.
Right now, our hours are by appointment. We're there 3-5 days a week, but the times really vary at the moment. We would LOVE to show you our new space. So, drop us a line and schedule a time to come by! We'll have a glass of bubbly and some treats waiting for you. We'll see you soon, but for now, here's a little preview of the studio – along with the inside scoop on where I found the pieces that I used in the space. . .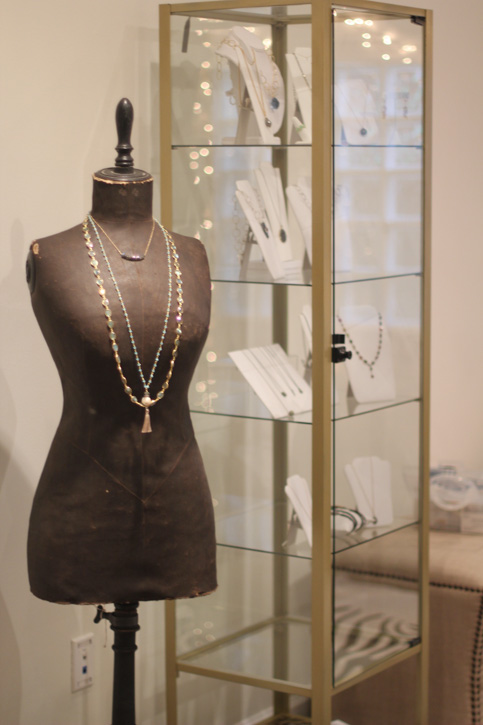 I found this adorable antique dress form from Belgium at Marburger Farm during Texas Antiques Week.  Such a find!  I've been looking for one for years and this one was in just the right condition and I loved how different the black color is.  Love.  Her.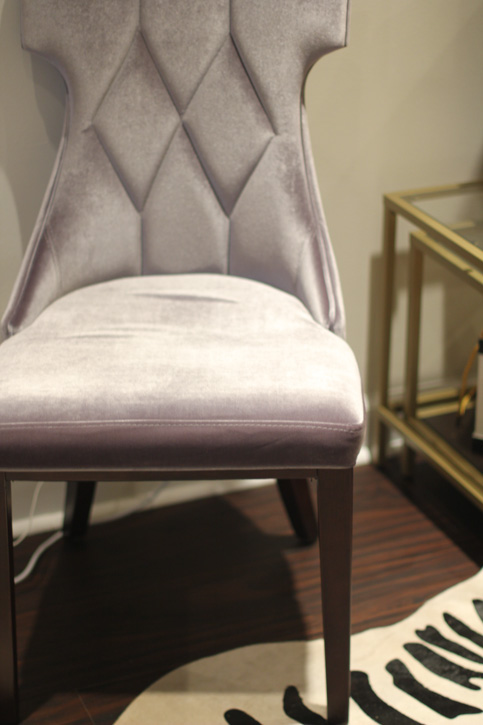 These steel blue velvet chairs are just the right blend of glamour and comfort.  They're a touch dressy and a lot comfy and I found them (as a pair) on www.overstock.com!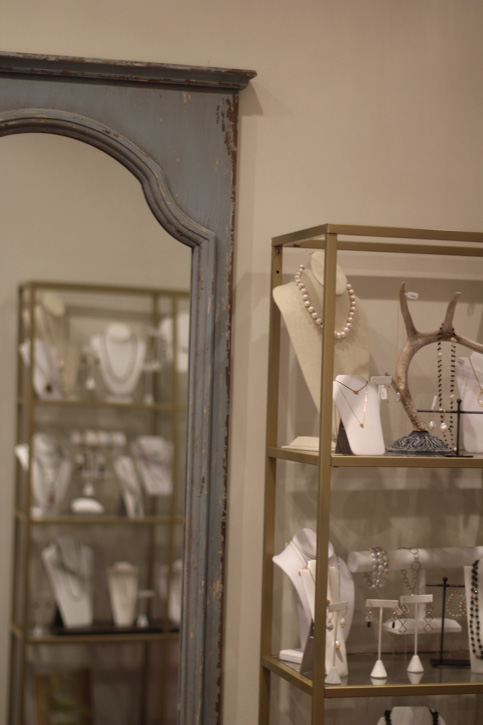 This mirror.  I love it.  I found this during the Fall 2014 Texas Antiques Week as well – at The Arbor.  I love the distressed finish, the French look and everything else about it.  It fits perfectly in the new space!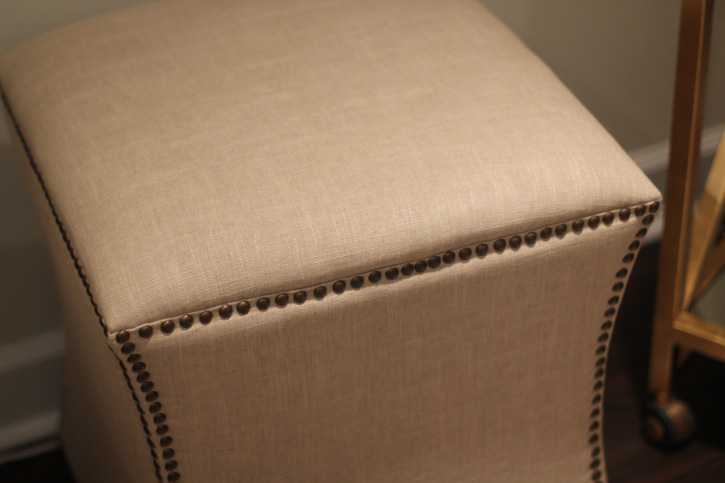 Versatile and cute, these nailhead footstools provide seating that can easily be moved around in the studio space.
A huge win from Joss & Main!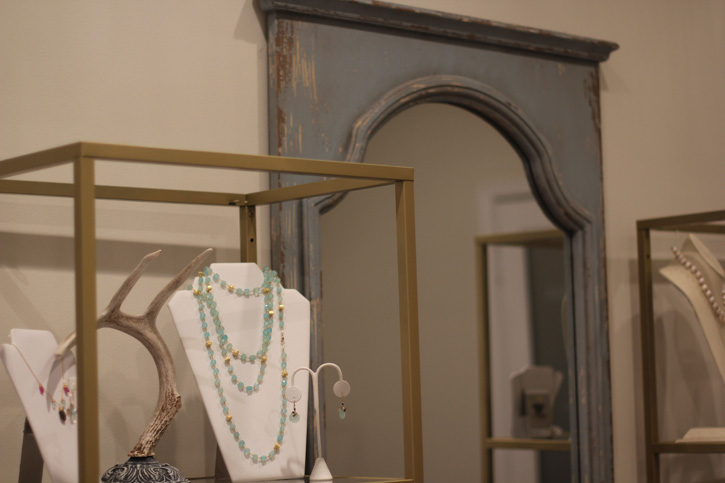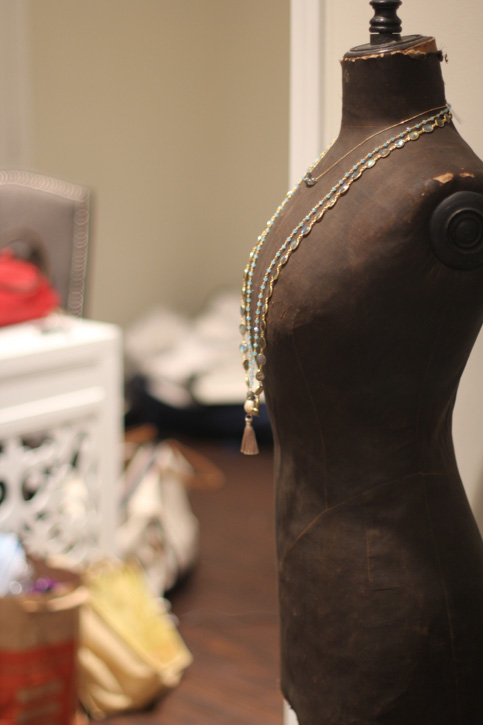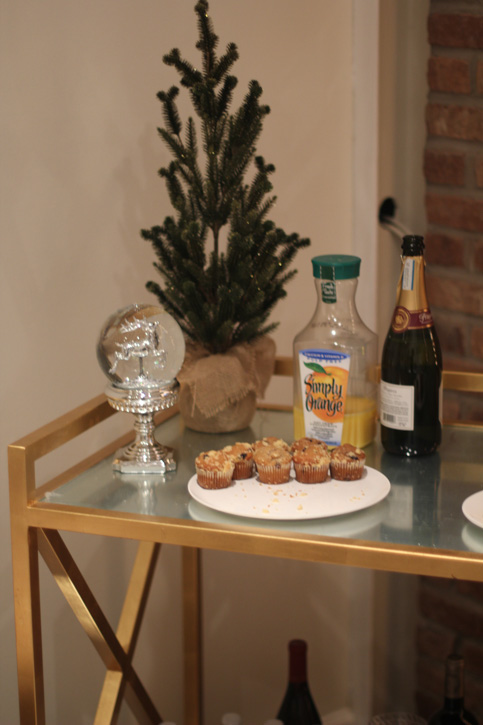 This gorgeous gold bar cart is chic and super useful.  I scored it at Biscuit in Houston on crazy super sale.  I still can't believe it!  (People kept trying to buy it even after the sales lady put a sold tag on it for me!)  I love how it dresses up the space and is fantastic for holding treats for our shoppers!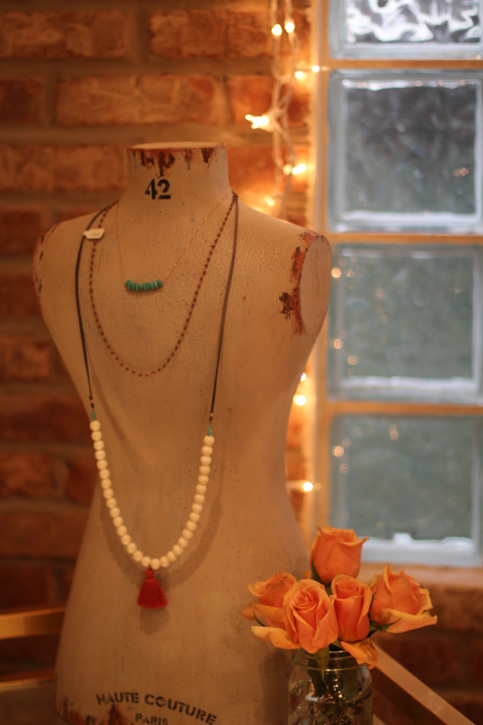 Love me some twinkle lights!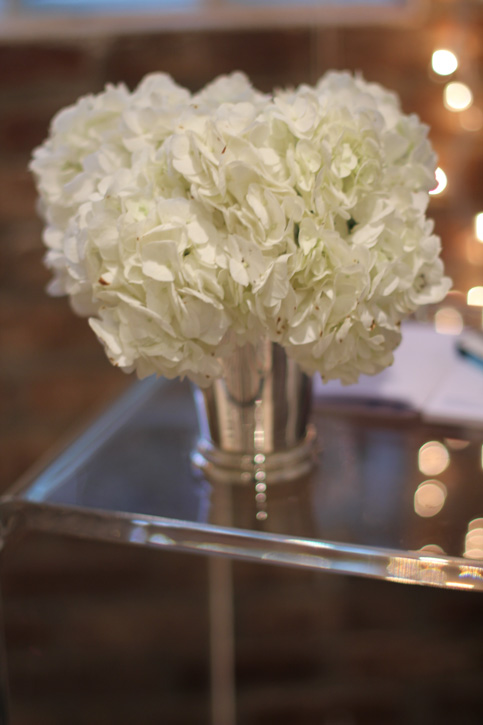 White hydrangea in a silver mint julep cup adds instant elegance to any space – including my desk.  I found this adorable acrylic waterfall desk at CB2 after MUCH searching for a reasonably priced one!  I love it.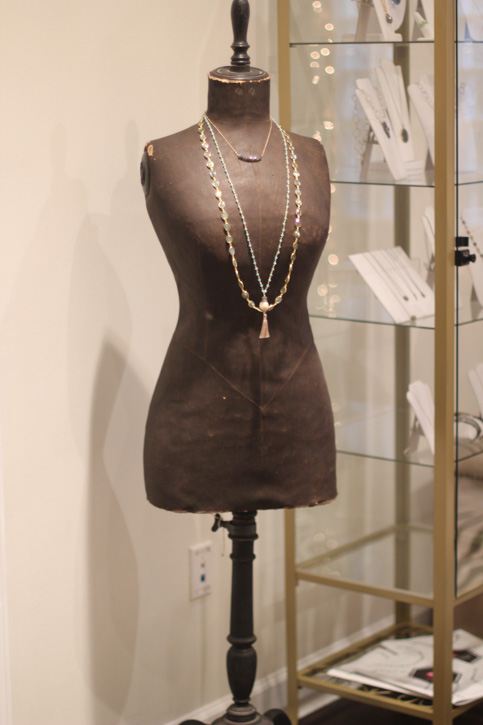 The bookcases you see throughout the studio are actually inexpensive ones purchased at Ikea and sprayed with gold spray paint.  I love the look of them, but it sure did take a LOT of spray paint to cover the black.
Pretty sure I spent more on paint than on the shelving!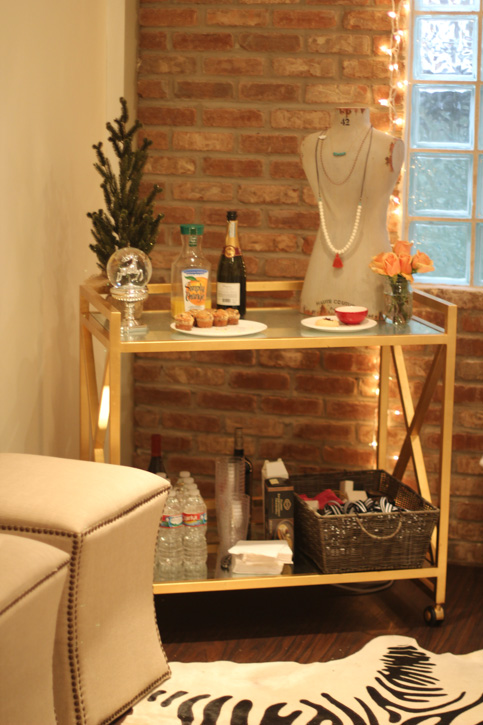 We are ready to party!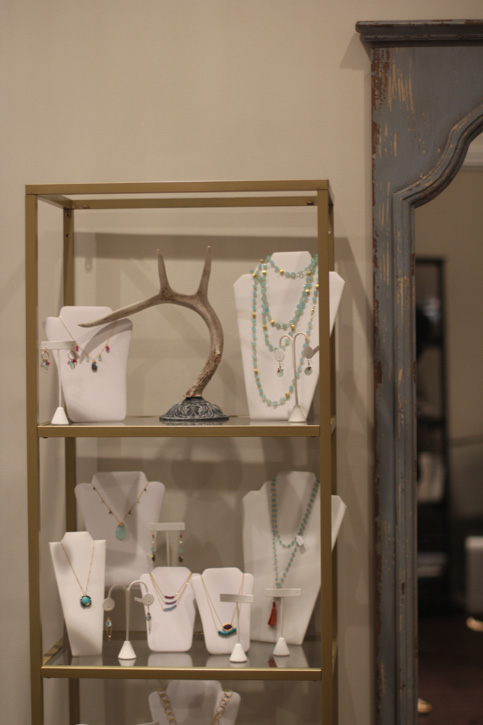 Love these fabulous horn designs!  I had them custom-made by a woman in Fulshear and I absolutely love how they turned out  Design element and jewelry display in one.  Win!