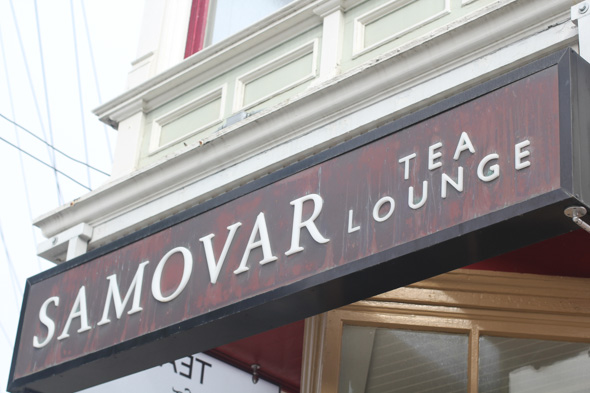 San Francisco is known for coffee.  I loved coffee before we moved there, but during our time in SF, I became even more of a coffee snob and so did my hubs.  San Francisco has no shortage of incredible coffee shops.  Blue Bottle, Ritual, Four Barrel, Sightglass, Philz – they all come up in conversations about the best coffee in the city.  But, true to its health-conscious reputation, tea is a pretty big deal in the city by the Bay as well.  One fabulous example of this is the Samovar Tea Lounge.  With locations in the Castro, Hayes Valley, Yerba Buena and now the Mission, this hotspot is well worth the hype.  Featuring artisan teas from around the world served by a staff that is well-trained in the art of tea, Samovar is the real deal.  
When you step from the busy city streets into the serene space, a feeling of calm immediately washes over you.  Here, the ritual of tea is protected.  The crisp, clean, modern decor invites you to sit down with a friend or a good book and rest with a steaming cup of steeped tea.  The warmth of the tea is usually welcome since San Francisco days are typically chilly and the snacks offered are as delicious as the tea.
This is the perfect spot to rest your feet after a day of walking around the city, to learn more about the culture of tea or to meet a dear friend for a little bonding time while sharing a pot of tea.  There are many selections – black teas to help you wake up, herbal teas to help you relax, green teas for antioxidant properties and many more.  If you're in the area, be sure and stop in.  And if you're up for an interesting read on tea and the background of Samovar, check out their "about" page here.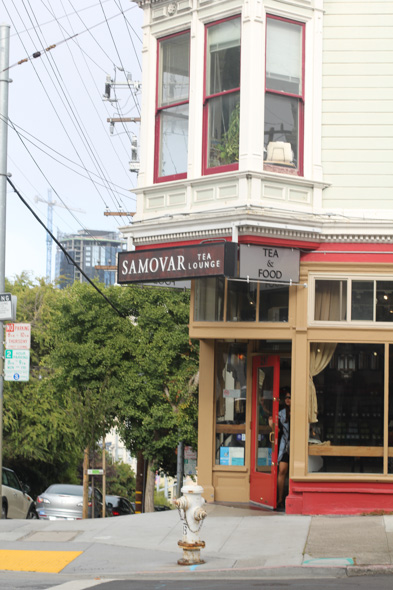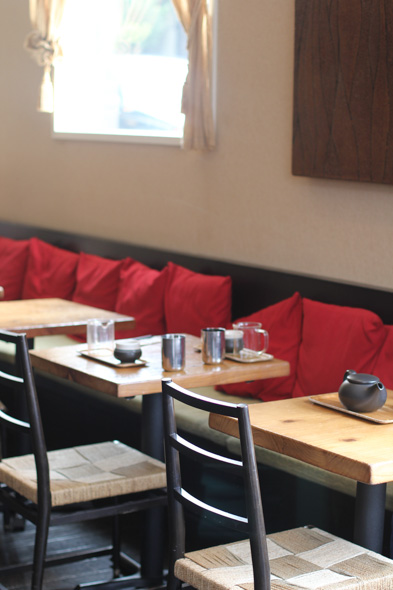 Inviting banquettes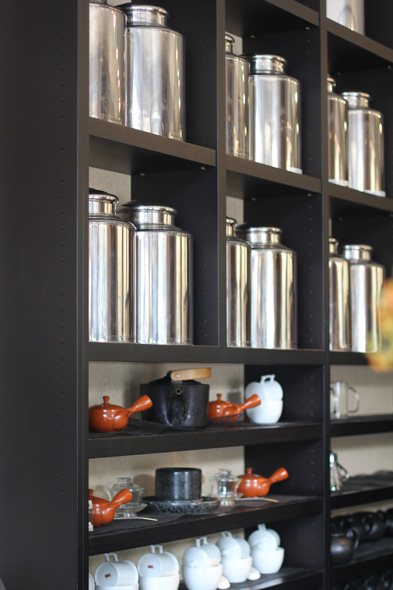 I absolutely love the accoutrements of tea culture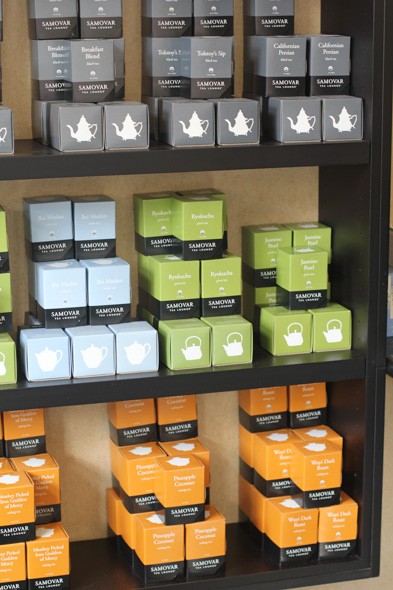 Items from their selection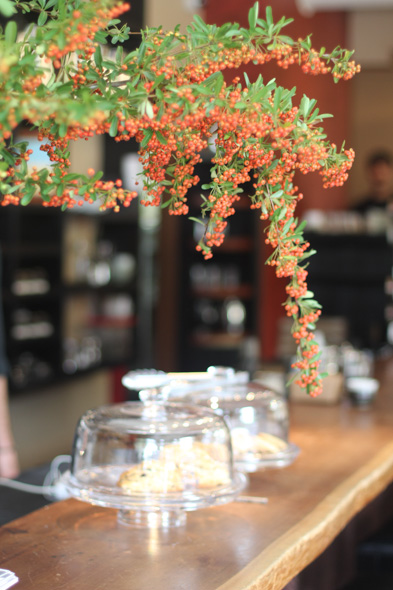 The beautiful space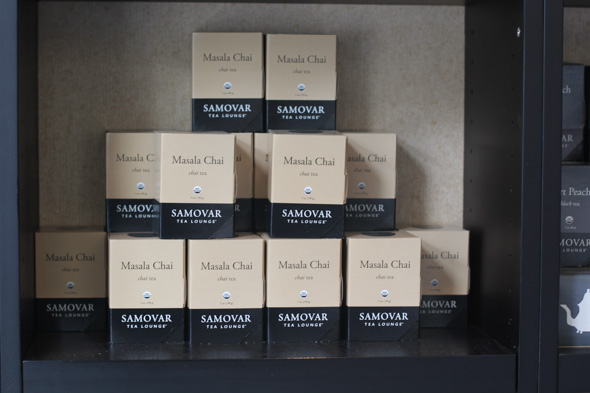 I particularly liked the Masala Chai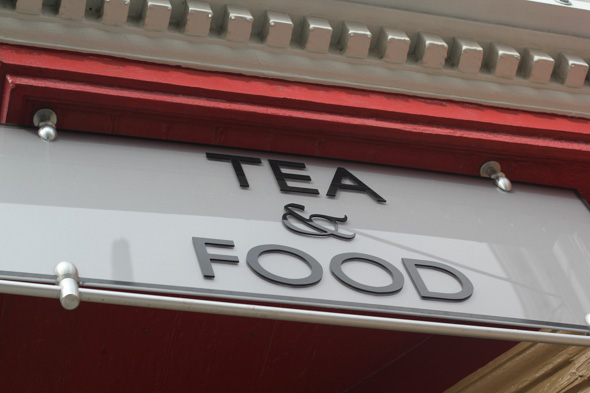 Both are excellent at the Samovar Tea Lounge!