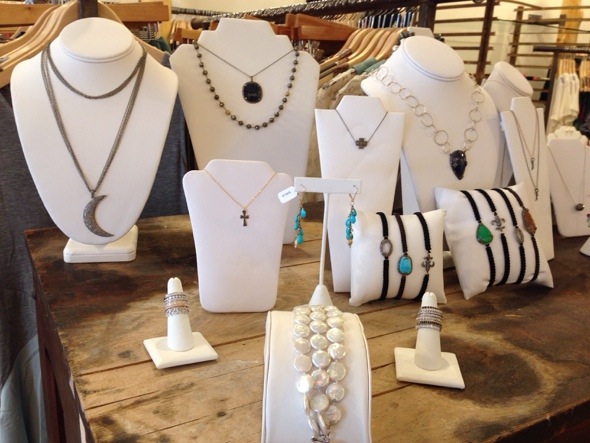 We had so much fun at Langford Market's West Ave flagship location today!  They girls who work in there are absolutely adorable and are so, so sweet and helpful. You should definitely stop in and check the place out.  The decor and ambiance in the store offer a lovely aesthetic in which to shop and the clothes are really well-priced and offer on-trend colors and styles.  Their jewelry isn't at all my style, but their clothes are really cute!  And maybe that's why they asked me to come in and do a trunk show – to offer a slightly more dainty option.  The customers were all very kind and excited to try on a more dainty look and find some things to layer with items they already had.  A win-win!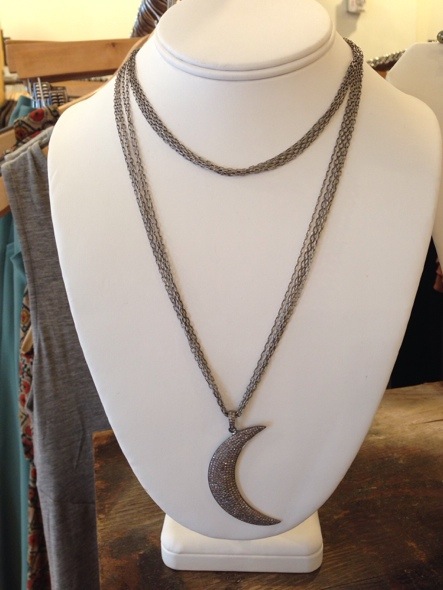 One of our new pieces – a large crescent moon pave set with diamonds on a multi-strand
oxidized sterling silver chain that can be worn long or short.  Hip, elegant and gorgeous!
Our setup on their cool antique stand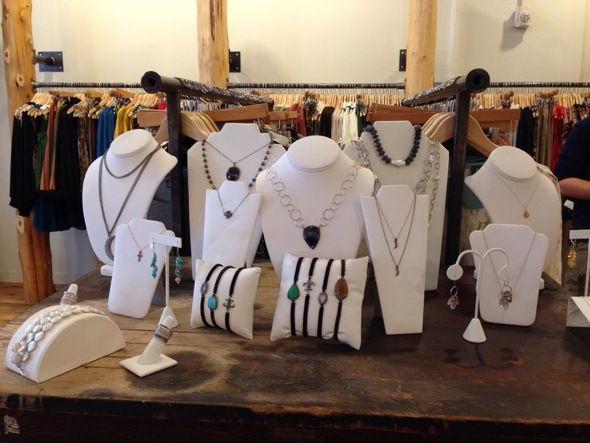 Closeup of the diamond and 14k gold pieces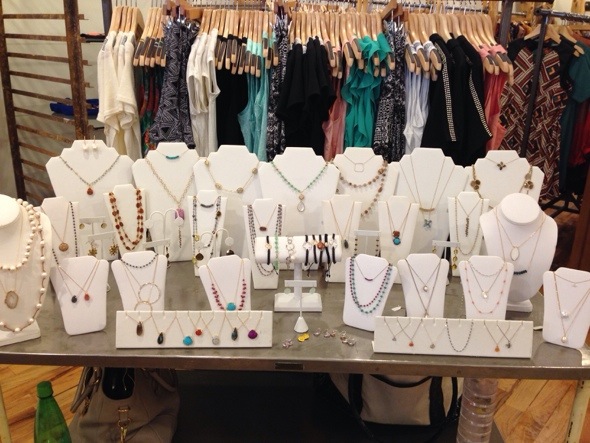 Trunk show sparklies!