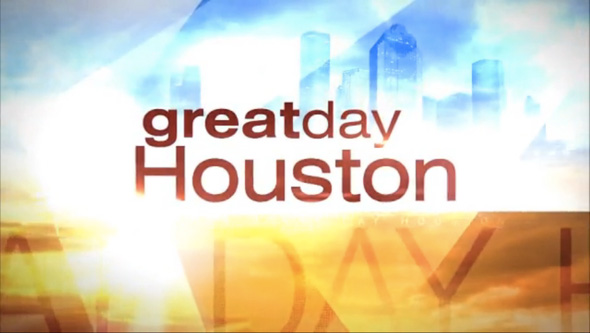 If you don't know my friend Natalie Weakly, you should.  She's an image and brand consultant and she loves making people look good.  Natalie is often a featured guest on Great Day Houston, giving Houstonians tips on all kinds of fashion solutions.  (You may remember her recent segment on scarf styling I featured on the blog.)  Natalie is also pregnant (and due just 10 days before me – how fun is that?!) so it makes sense that they asked her to do a segment on maternity fashion.  And when she needed "models"  I was thrilled to do it.  It wasn't my first debut on a television news segment, but it was just as fun as the first time!
First, Natalie and I went to Pickles and Ice Cream.  Isn't that an adorable name for a maternity store?  I love the store and the women who work there are both darling and really helpful.  They've got a great selection of jeans and maternity wear options that are classic in style.  I've found several fun things there during this pregnancy.  Natalie and I tried on several outfits and she selected a blue and yellow print dress with an empire waist by Olian for me.  I don't normally wear prints – especially when pregnant – but since she's the stylist, I went with it, and I have to say, as far as prints go, it was pretty cute.  The colors and pattern were lovely.  For the show, I paired it with our London Blue Topaz large bar necklace, which was the perfect shade of slate blue and our Principessa white coin pearl bracelet, which always adds a touch of elegance to any outfit.
Here are a few behind the scenes photos from my morning on TV.  And be sure to scroll down for some stills from the segment and a link to the full video!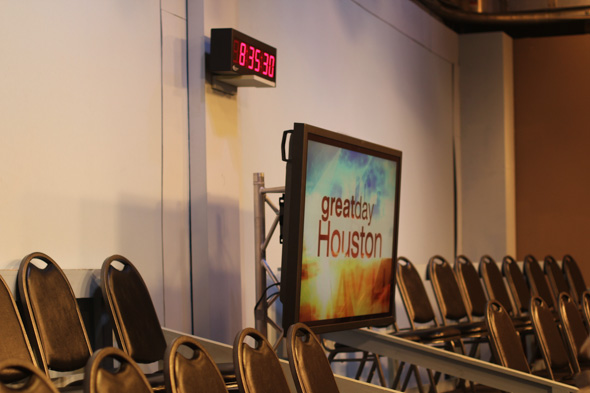 the studio before the audience came in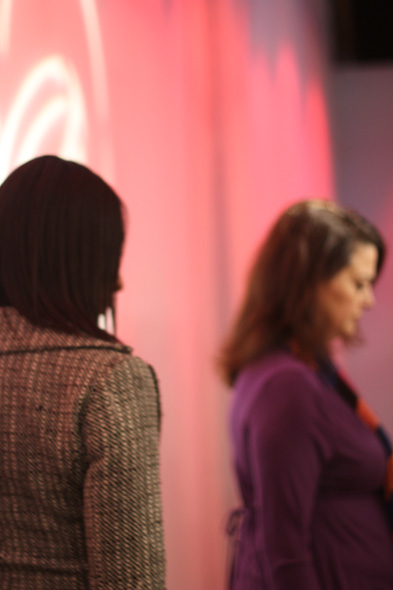 lining up for the run-through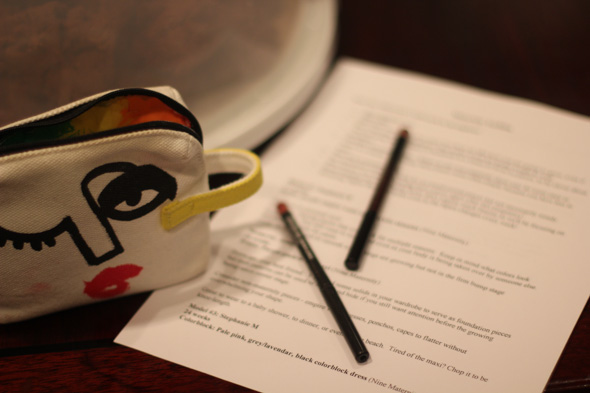 in the green room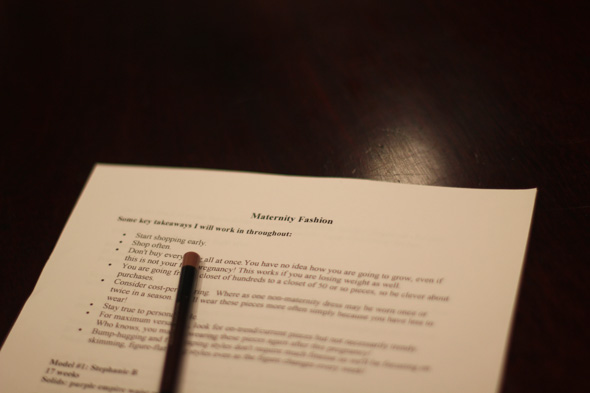 Natalie's notes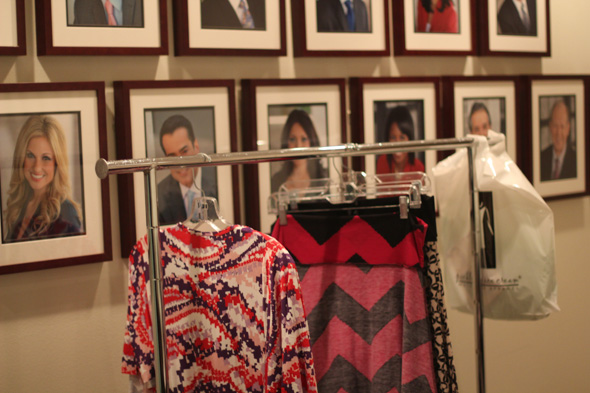 the outfits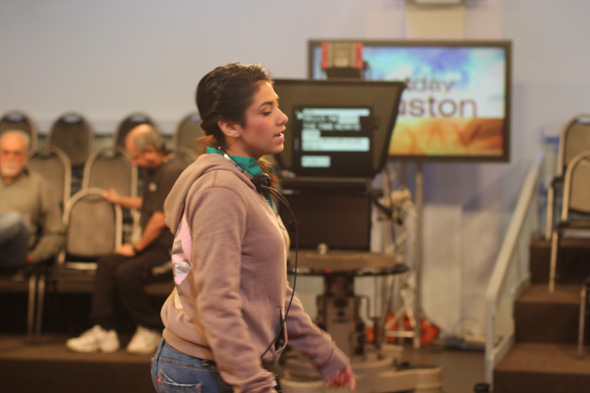 one of the producers demonstrating our walk during the run-through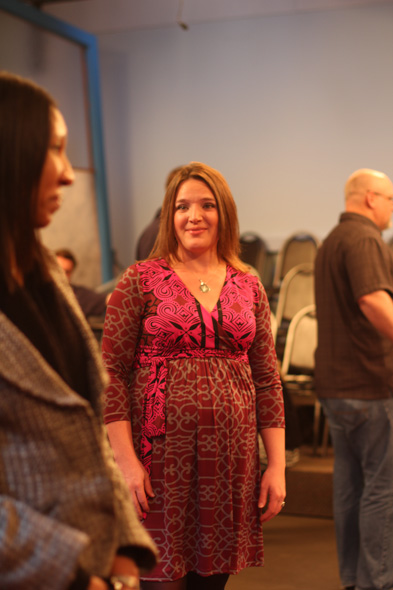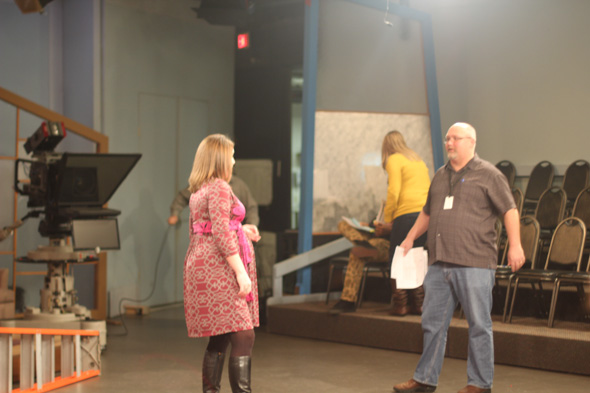 Natalie Weakly, working her magic!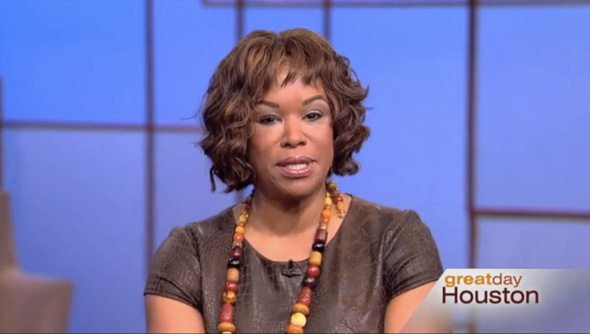 Great Day Houston's host, Deborah Duncan
Signature Style's Natalie Weakly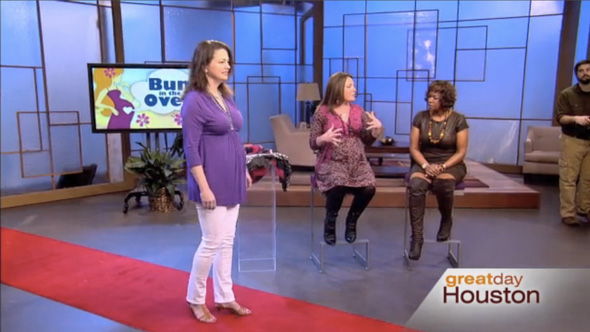 Loving the white jeans on this styled outfit!
This Rachel Pally (non-maternity) dress looked amazing on this girl!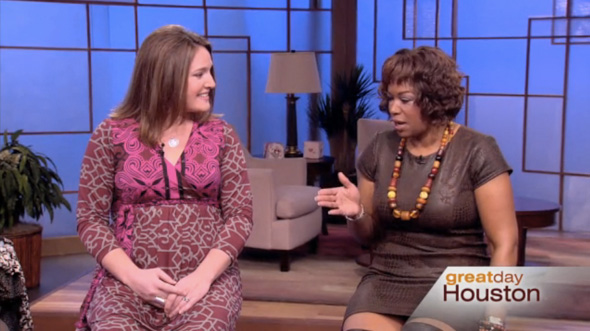 Natalie and Deborah discussing the trends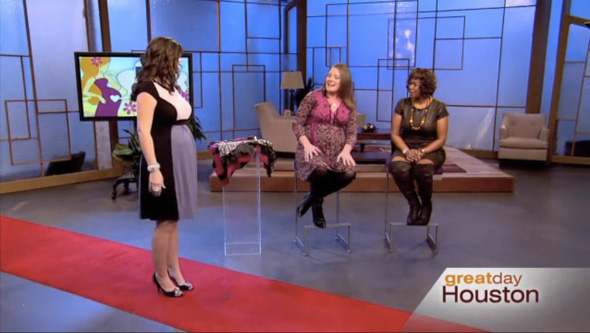 This color-blocked dress looks fabulous on her!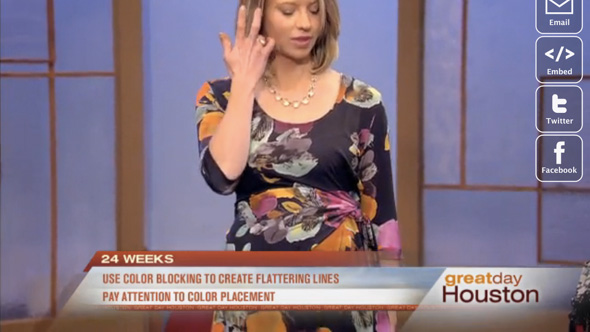 A cute print top and jeans will take you far throughout your pregnancy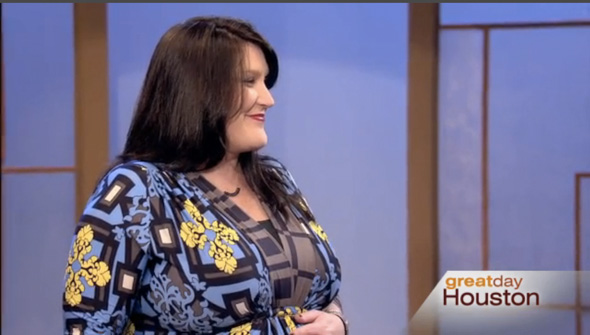 Loved the colors Natalie picked for me!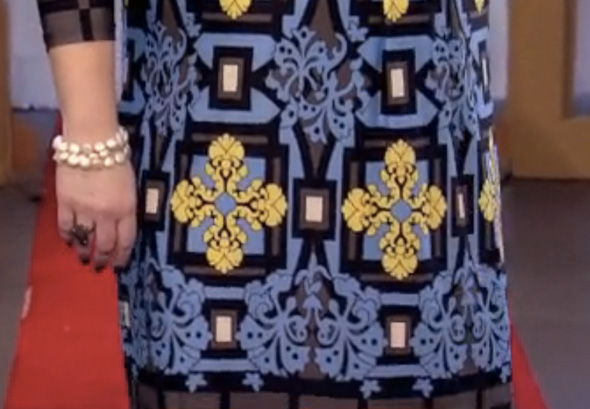 My Principessa bracelet – love it with this dress!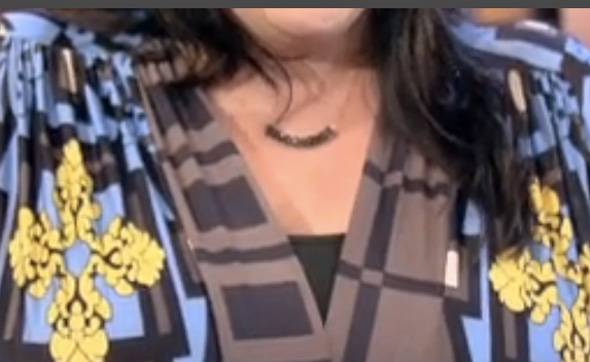 A fuzzy pic of the London Blue Topaz bar necklace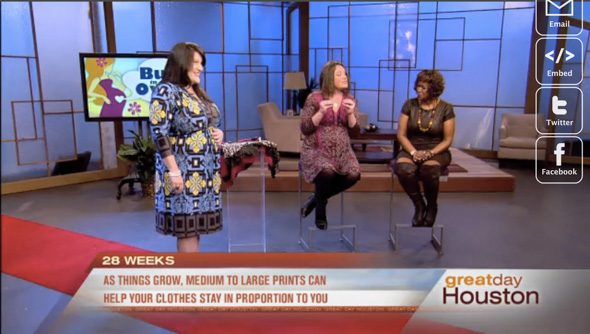 Click here to see the entire video segment.  What's YOUR favorite go-to maternity outfit or store?