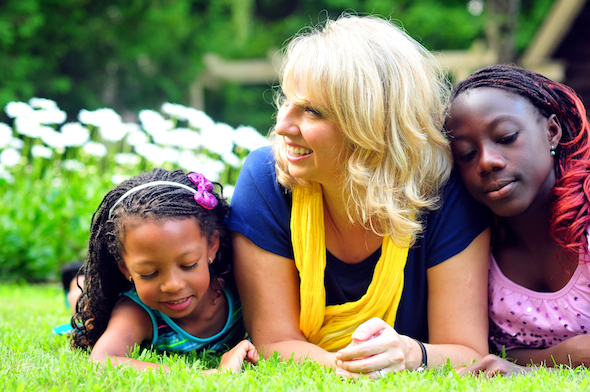 The following is a guest blog post written by a friend of mine (and fellow English major) from college, Manya Andrews Dotson.  Manya now lives in Africa with her husband and daughters, who are pictured above.  She has an interesting life and an even more interesting perspective.  And today, she is sharing with us her very favorite things of 2013 – the Kenya edition!  I've already tried several of the things in her post (the Clinique primer, the Dior mascara and serum and the Urban Decay eye shadow palette) and I have to say, I'm hooked.  Can't wait to try the rest of these…
After starting a "glamorous" career as a magazine editor and writer in New York many years ago, I veered sharply to the left, joined the Peace Corps, and ended up in Cote d'Ivoire. Everyone was shocked; a few were heartbroken and scared. My mom feared I would never come home.  I've come to realize that moms are almost always right. It was the beginning of a love story.
Since 2000 I have lived and worked in Cote d'Ivoire (3 years), Togo (4 years) and now Kenya (7 years and counting!).   Since finishing the Peace Corps, I have worked for international non-profit organizations designing and managing public health projects. Right now I work for an affiliate of the Johns Hopkins University. I have been trying, in some small way, to be useful, but Africa has given so much more to me than I will ever be able to give to her.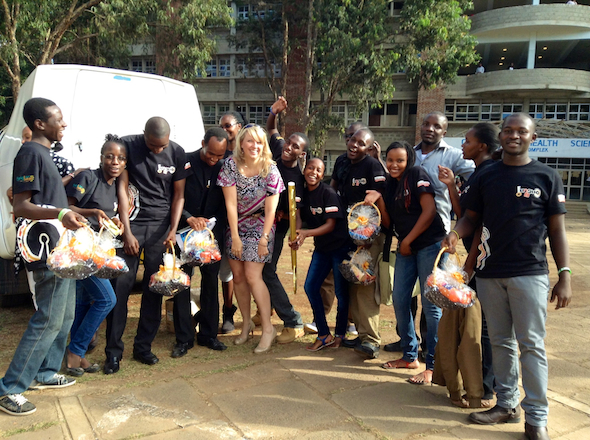 Goofing around with University students working on a life planning kit.
Kenya is all that the clichés claim: big-skied, challenging, beautiful, gut wrenching, and filled with humor and adventure. Kenya has fancy restaurants, shopping malls, KFC, movie theatres, art galleries, cooking classes, and book clubs. There are really cool things to buy here but truth be told, I would just about kill for a trip to Target this weekend.
There is nothing I could say in a few paragraphs that could bring the last 14 years and the people who have meant to much to me to life and explain how amazing and humbling it has all been.  I wrote a little about it, here, if you are interested.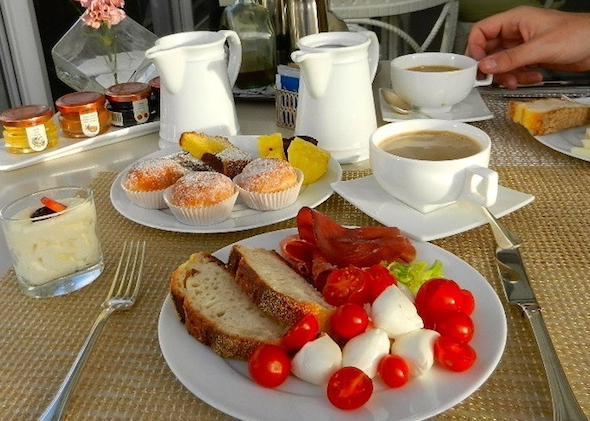 The amazing breakfast in Rome
I am married to a fellow American, Brian, who also works in development. I'm hopelessly in love with him. The girls in the picture are my daughters.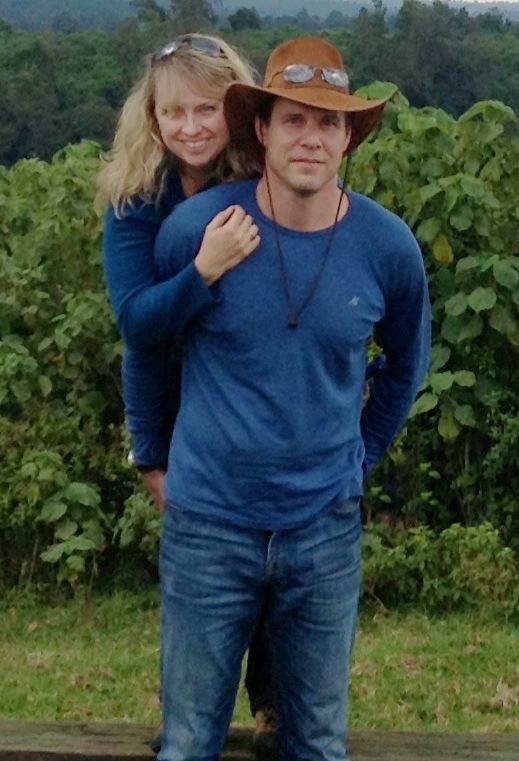 On Safari with my sweetie
I'm not sure how any of this qualifies me to recommend anything to anyone, but in 2013, I found some exceptionally great products, recipes and books.  This is stuff that I can wholeheartedly recommend, and I think all of it can be found on Amazon.com.
My Favorite Things of 2013:  Kenya Edition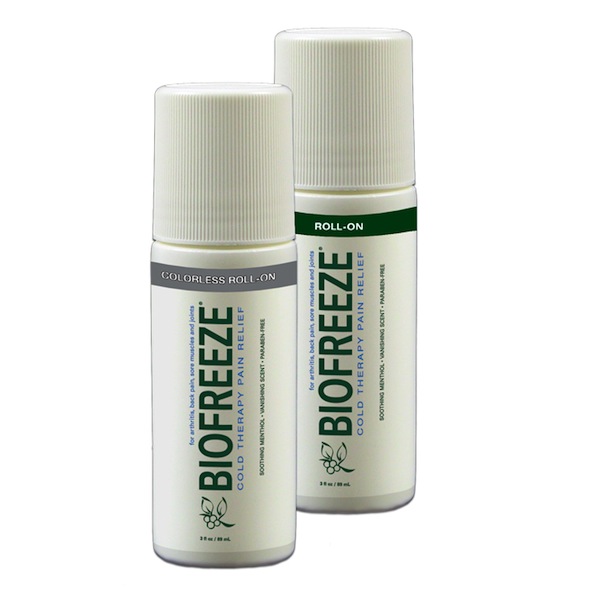 1. Biofreeze: a roll on gel that combines menthol and arnica. Good for symptomatic relief of joint and muscle pain, including garden-variety sore muscles, Biofreeze has gotten me through many days and nights this year. Biofreeze is ideal in combination with Active Trigger Point release techniques (aka: ripping muscle knots apart by rolling on tennis balls).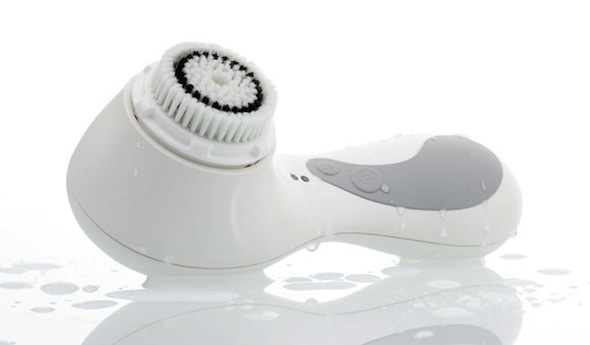 2. Exfoliator Brushes:  Not just for ladies, any brand of these gentle spinning scrub brushes will do the job. We have an Olay and a Clarisonic and the effect is the same for both—dewy, glowing skin. Combine with Olay Regenerist products (especially the serum), and see a visible difference in a few weeks.  The key is consistency.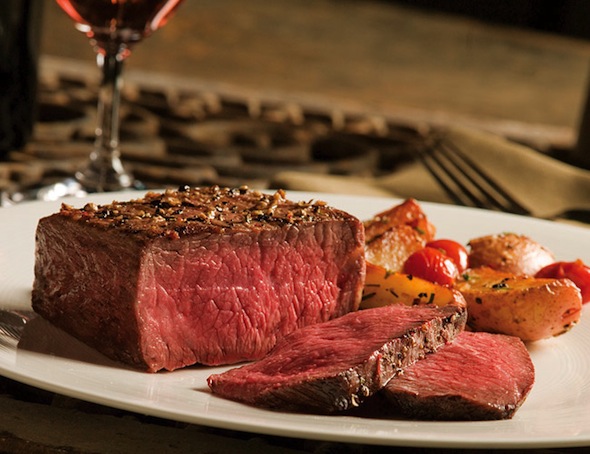 3. Best Steak Marinade in Existance (not my nomenclature): available here, is delicious on steak and chicken. I add a shot of liquid smoke, soak the meat and then grill it on an iron grill skillet. After you take the meat out of the zip lock you can freeze the remaining marinade and use it again. My mouth is watering even thinking about it.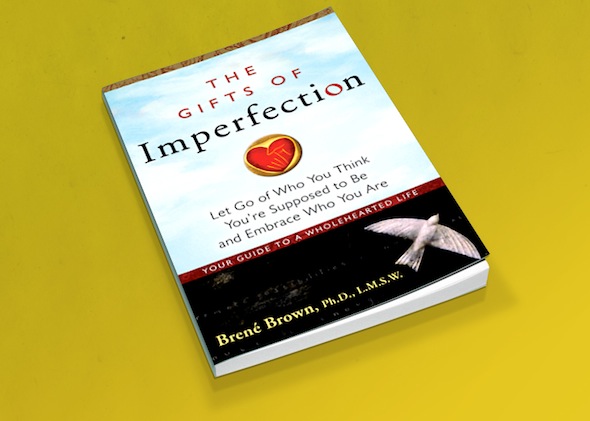 4. Brene Brown's wonderful book: The Gift of Imperfection.  This book so eloquently describes the kind of life I want to live: a Wholehearted and authentic life. It is filled with gorgeous nuggets of wisdom and practical exercises to help the more intense among us chill out, enjoy life, and find an enduring sense of peace.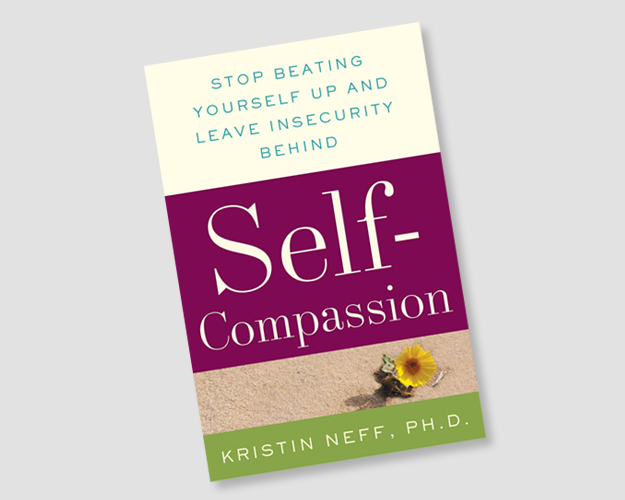 5. Dr. Kristin Neff's delightful (and research-supported) book, Self-Compassion: Stop Beating Yourself Up and Leave Insecurity Behind, has literally been life altering. I think that since I have been a sentient being, I have been beating myself up. Dr. Neff's research, profound questions (i.e. Do you have value because you are special, or because you are human?), and exercises build a very compelling case for replacing self-esteem and a drive to be special with mindfulness, kindness and compassion. Even better, she shows you HOW. We are told over and over to "Let go…." But never HOW! I wish I had read this book 20 years ago, and I know that so many of you would benefit from it too.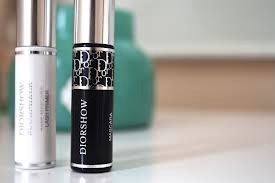 6. Diorshow Maximizer Lash plumping serum followed by Diorshow Iconic Overcurl Mascara. I bought this duo in a duty free shop and didn't think much about it. I started using it every day: serum followed by mascara. I had tried some eyelash extensions which had left my lashes a little sparse. Right away the combo was great. But then… after a few weeks of use, my own eyelashes got THICKER and LONGER. The mascara goes on beautifully over the serum and it just kicks the ass of any other mascara I have ever used. A total surprise.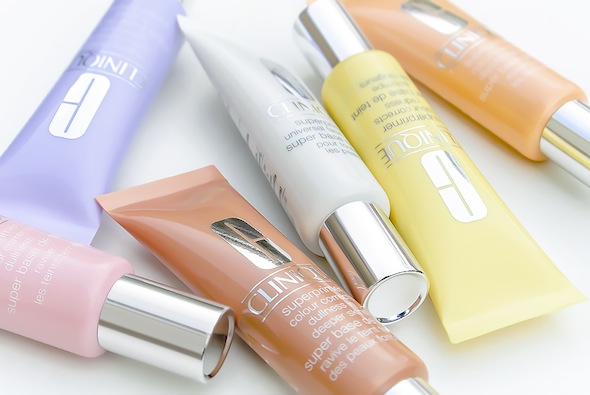 7. Clinique's Super Primer in the universal face primer shade (neutral). I know everybody talks about Smashbox, but I think this stuff is better. It can even be used alone, or under tinted moisturizer or BB cream to look a little better than natural. Another surprise, discovered by accident through a product sample.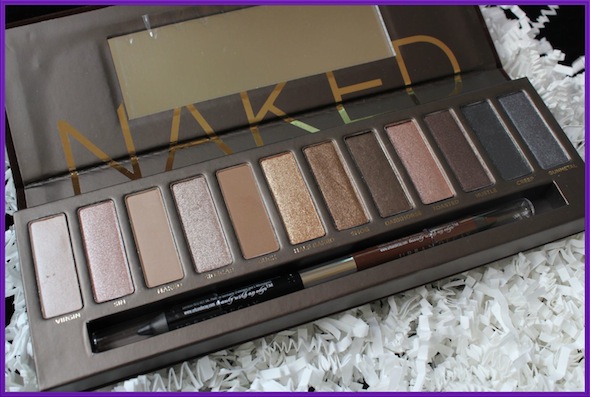 8. I know I'm not alone in worshipping Urban Decay's Naked pallet of eye shadows. They are just divine and can create any look from virginal to crazy smoky sexy. My favorite is Naked2, but Naked3 looks gorgeous too and echoes my favorite trend of 2013: rose gold.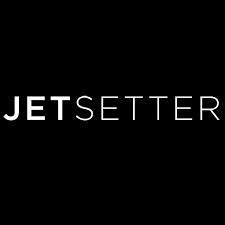 9. Jetsetter: An online travel club that is great for daily travel porn/bucket list fodder as well as booking incredible boutique hotels at deep discounts. We have stayed in some AMAZING hotels through Jetsetter, including a hotel in Rome overlooking the Coliseum which served this breakfast in a rooftop garden restaurant (photo of breakfast). Check it out.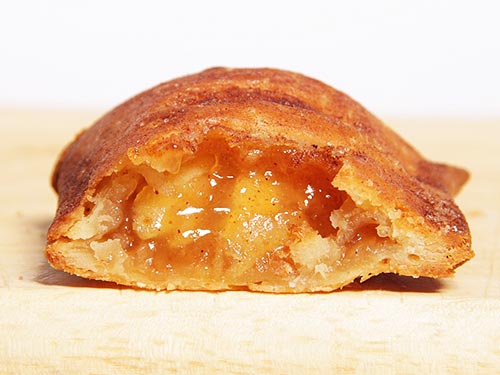 10. Deep Fried Apple pie is so easy to make it's almost ridiculous. And it THRILLS the audience. Take pre-made puff pastry and a can of apple pie filling. Just spoon the pie filling onto rectangles of puff pastry and then fold over and fork-seal the edges. Then deep fry the pockets until crispy and brown. For extra WOW, brush with melted butter, sprinkle with cinnamon sugar, and serve with vanilla ice cream. Yes, you read that correctly. A deep fryer. I could write an entire blog post defending it.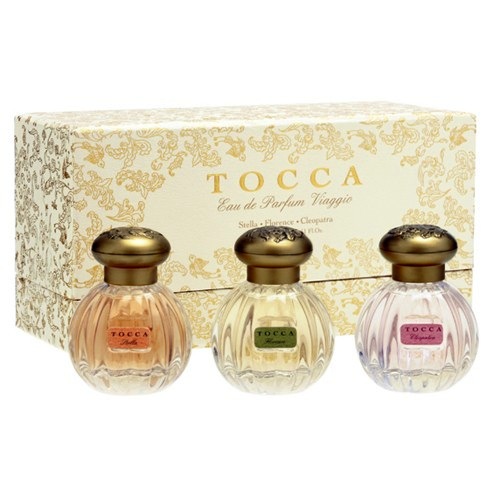 11. Tocca perfumes are really special, and I am convinced there is one for every taste. My personal favourite is Guilietta, but each of the fragrances is unique and wearable. Available at Anthropologie and Sephora.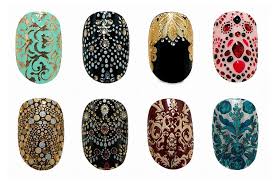 12. One more! Revlon Marchesa nail wraps are an easy and fun way to get a fabulous manicure with almost no effort. You can also put one of these on your ring fingers and a solid color on your other nails. They last for two weeks and just make me smile. I love the pink and red ones…