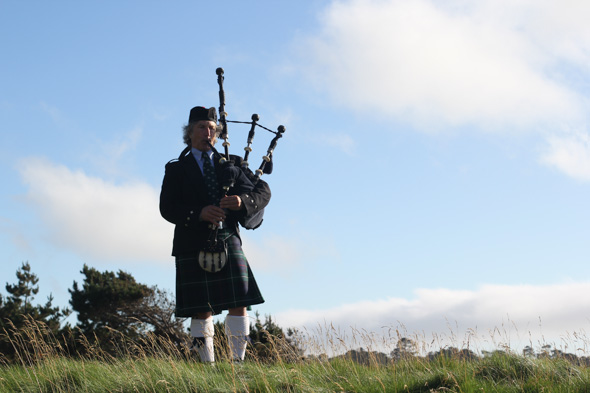 For Father's Day, we drove down to Pebble Beach with my brother and sister-in-law who were in town visiting us before heading down to Carmel for a little vacation.  Pebble Beach was my father's favorite spot, so it was really special to spend Father's Day there with my brother and with my precious husband who is an amazing father to our two boys.  I am blessed, indeed.
We've been to Carmel a number of times, but had yet to hear the famous bagpiper at the Inn at Spanish Bay.  We finally made it there on this trip.  It was absolutely surreal and I highly recommend it if you're in the area.  The bagpiper starts playing around 5.30pm on the 1st hole on the golf course to put the golf course to sleep, in Scottish tradition.  Then, he slowly walks towards the lodge, ending up there around 6pm and playing for around 30 minutes with a set that includes Amazing Grace.
It was absolutely lovely!  We sat outside around the fire pits and had cocktails waiting for him to come and the kids had fun running around in the grass and were mesmerized later (for a few minutes, at least!) when he played.
After cocktail hour, we headed in to have dinner at Roy's there at the inn for some Hawaiian-fusion cuisine.  It was absolutely delicious and the views were outstanding!  Another place I would highly recommend if you're in the Carmel area.  It made for a magical evening and a fantastic way to celebrate Father's Day!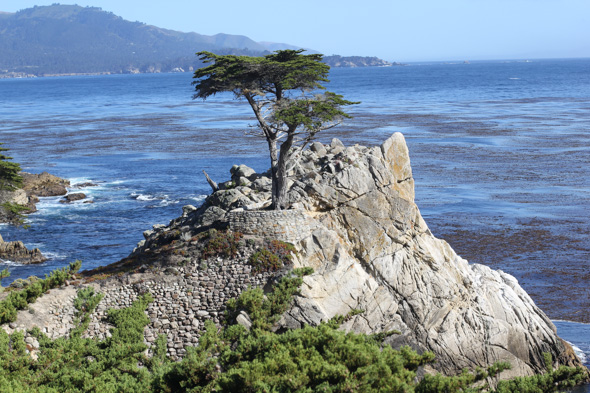 the famous Lone Cypress on our drive down 17-mile drive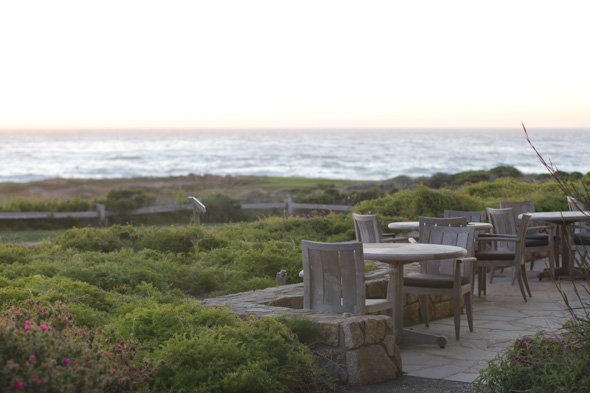 sitting areas overlooking the ocean at the Inn at Spanish Bay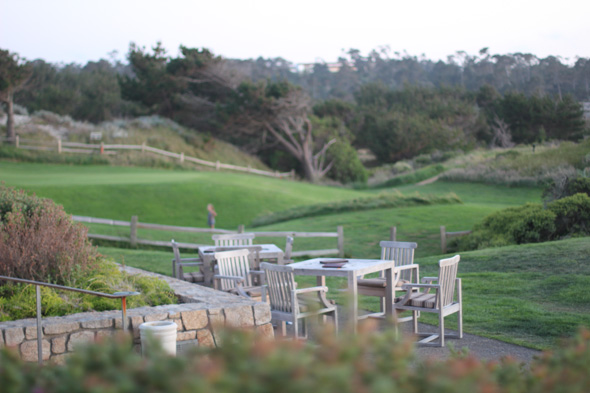 tables overlooking the golf course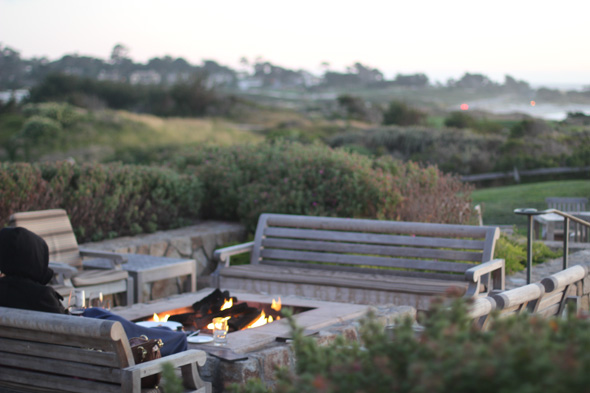 cozy fire pits – the perfect spot for a cocktail!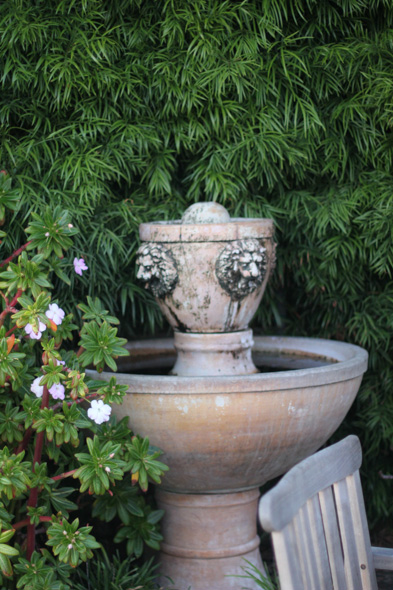 fountain in the gardens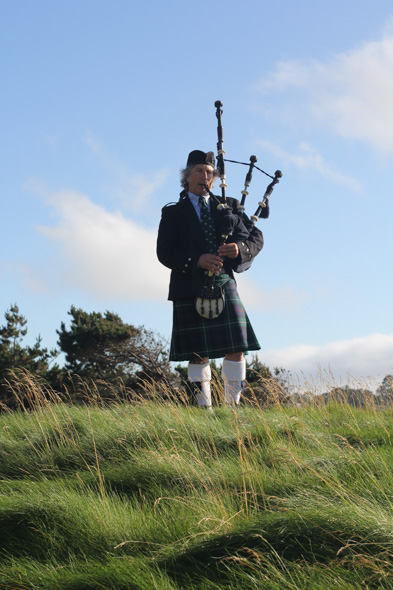 the famous bagpiper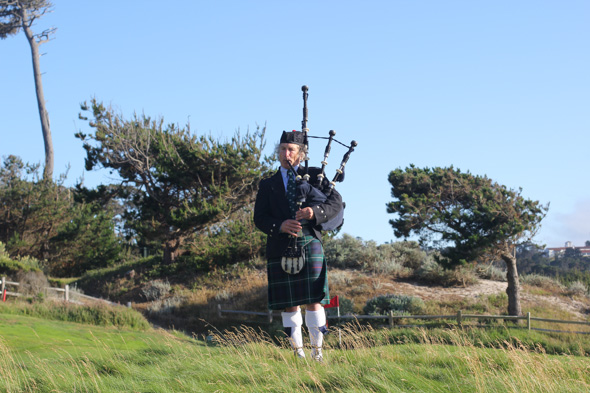 magical!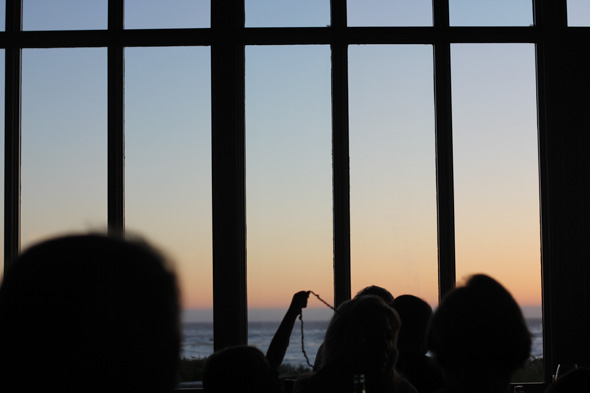 view out the windows at Roy's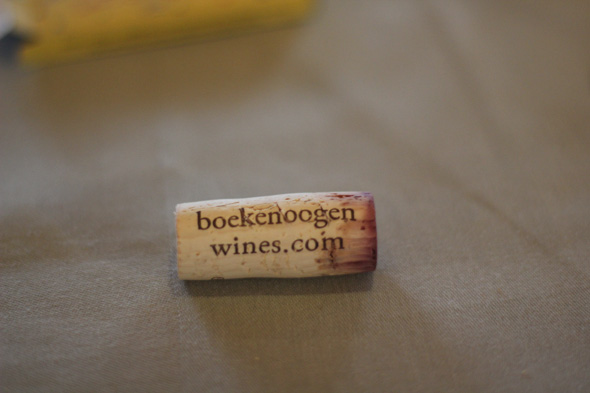 the really yummy local Pinot Noir we had!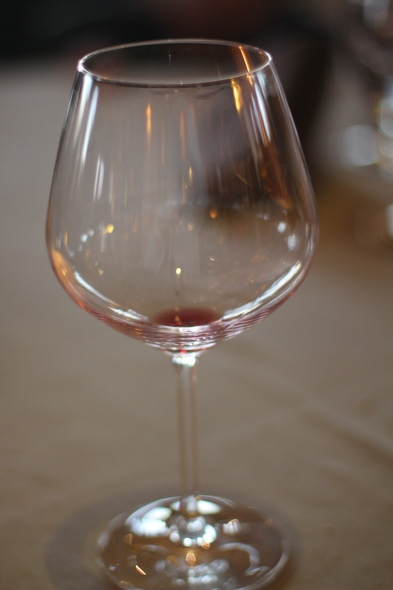 empty wine glass (told you it was yummy!)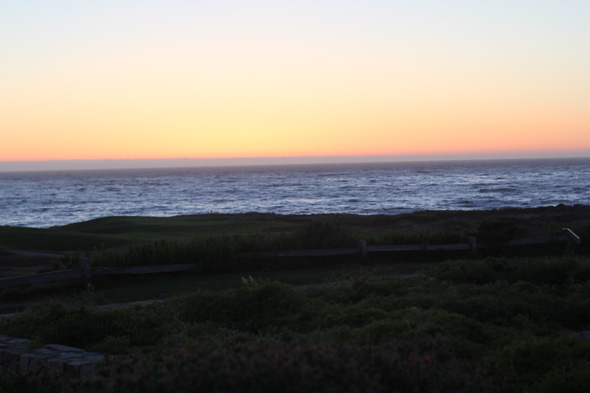 sunset over the water