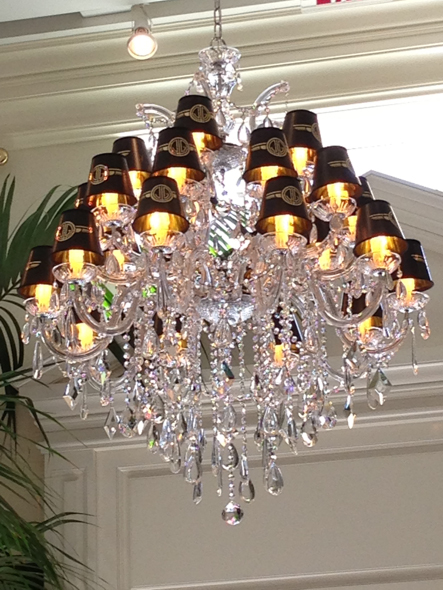 Walking on Rodeo Drive today, we were drawn into Brooks Brothers by their lovely window displays featuring the new The Great Gatsby movie.  I'm so excited to see it and was not disappointed by the lovely 20's era vignettes around the store.  What a gorgeous display!  I was so drawn in by the details on everything – including the chandelier that featured shades monogrammed with "JG" on them.  What amazing attention to detail!  I was inspired by the flapper dresses and dapper men's designs.
I've always been inspired by the art deco style and the 1920's in general.  The jewelry from that time period was nothing short of outstanding.  It was a time when hand-crafted jewelry was the norm and great style was something to which one aspired.  I had a zillion ideas for designs the moment I walked into this store.  I absolutely love it when that happens!
Eye candy below.  What's your favorite feature?