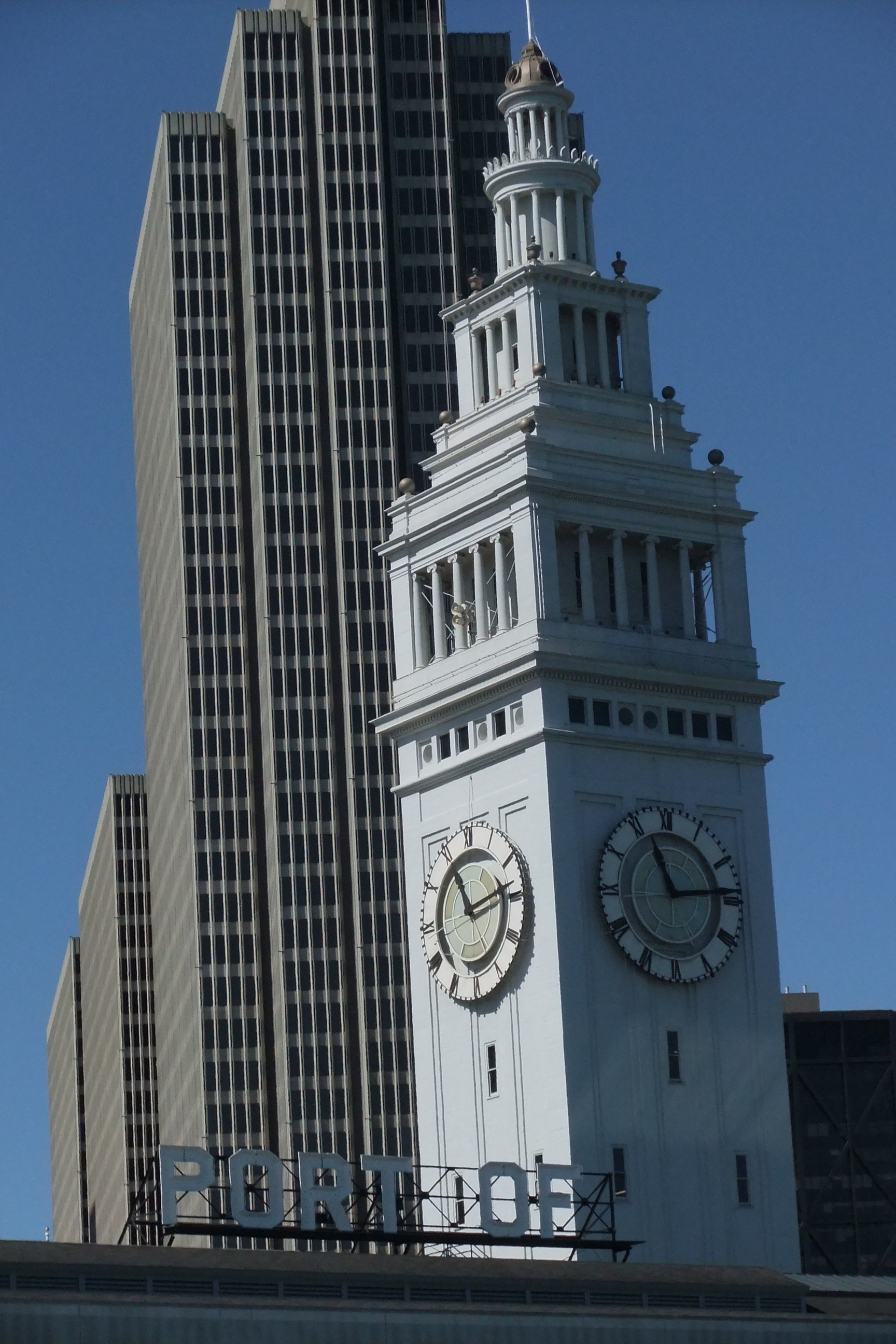 This weekend, two of my dearest girlfriends are coming to San Francisco for a much-needed girls' weekend and I cannot wait!  It's sure to be a time filled with wine, good food, shopping, heart talks and LOTS of laughter.
Whenever friends come to visit San Francisco, I get the same question – "What do I pack?"  It's completely understandable.  A lot of my friends are coming from Texas, where it is generally hot and very humid and it's hard when you've worn shorts and flops for the past 8 months to figure out what to wear in a city with weather patterns as crazy as SF's.  San Francisco is a big city that is comprised of many small neighborhoods that are really almost like small towns themselves.  
The feel of them, their food and shopping and the people who live there are all unique to that neighborhood – which is one of my very favorite things about San Francisco.  It's like living in a small town, but with all the perks of a big city.  In our neighborhood, I have a local hardware store and cleaners and grocery store – in all of which someone knows me by name.  And yet, just a quick drive away is a city filled with equally cool cultures within other neighborhoods – and you can get just about anything within a 20 minute drive.  It's a great place to live. . .but I digress.
Along with these cool neighborhoods with unique vibes comes unique microclimates.  It can easily be a 20 degree difference from one neighborhood to the next, depending on whether the fog has rolled in or the sun is shining there or how windy it is there at a certain time of day or whether or not the neighborhood is up on a hill…well, you get the picture.  When they give the weather on TV in the city, they usually say where they are at the time of the forecast.  For example, "It's 62 degrees here on Market and 4th," because they know that it's definitely different on Ocean Beach.  As a local, you learn pretty quickly to dress for where you're going and what time of day it is and how long you'll be there.  As a tourist, though, you may be hitting a lot of different neighborhoods in one day – and not coming back to change in between.  So, I always give people the same advice…LAYERS.
I think a scarf is by far your most important accessory in San Francisco.  It can really warm you up and you can easily pop it off if you get hot and cram it in your tote.  I own more scarves than I care to count (not that I'd post it here if I did know!) and I bring one with me everywhere I go.  If you're coming to visit SF, you can usually get away with a jacket and a scarf and be just fine – especially if you layer your clothing so that it's easy to peel some off or pop a cardigan on as needed.  (If you're coming in July or August, you may very well want a black wool coat or a puffer coat – they are our coldest months, by far.  Don't ask me why.  They just are.  It has something to do with the fact that the hotter it is inland, the more cold Pacific air gets sucked over the city and it just hangs there in those hills.  Oh, and don't quote Mark Twain.  We're all sick of that quote, even if it is true, and no one can really prove he said it.)
San Francisco is generally a fairly cold city.  It isn't cold enough to snow or ice, but just cold enough that when the wind blows and you're standing in the shade, you feel freezing.  In general, the weather is range-bound between 50 and 70.  There are a few nights in the 40's and the very rare day in the high 70's (or even 80) and on those incredible days you'll find the parks and beaches to be packed to capacity.  I tend to wear a puffy vest a lot of the time – it's the perfect amount of warmth for the city and it goes on easily over pretty much anything, especially since California is super casual, at least compared to Texas.  A fleece is also a great option and I am convinced that the richest people in the city are those selling SF fleeces down in Fisherman's Wharf to all the poor tourists who arrived in July with only flip flops and shorts.  Flat boots are great for walking around the city, as are tennis shoes and ballet flats.  (Note the repetition of the word flats there.)  Don't bring your high heels unless you plan to take a cab to and from the place you plan to wear them and not do a lot of walking in between.  I've heard far too many young people say, "But these 4 inch heels are so comfortable at home!"  (Hint:  That's because you're only walking from your car to the party .  And because you don't have hills.  Well, other than speed bumps.)
If the forecast calls for rain, take heart – they are very often wrong about that.  And even if they're not, rain in San Francisco is nothing like the hard thunderstorm rains we used to get back in Texas.  It's generally a fairly light rain and it stops and starts throughout the day, which is good, because we walk almost everywhere here.  If it's a really rainy day, rain boots are nice to have (you're sure to see a lot of Hunter boots here!) and a raincoat and hat and/or an umbrella are more than enough to keep you dry and shopping your heart out as you walk the city.
California is pretty casual.  You can get away with wearing jeans almost anywhere (definitely to church and nice restaurants, anyway) if you put it with a cute top and some fun jewelry.  I once saw a guy at a black tie benefit wearing khaki Dockers, a pink button down and a pair of tennis shoes.  I think that's a little extreme/ridiculous, but who am I to judge?  All I know is that my precious hubs was wearing a tux and looked darn sharp in it.
So, I say throw in your favorite pair(s) of jeans, a tank top, a few long sleeve t-shirts, a cardigan/wrap,  a light cashmere sweater, a versatile jacket and a few scarves and grab a pair of flat boots, a pair of comfy Pumas and a pair of cute neutral flats and a lightweight, cute tote (for all of your shopping finds!) and come enjoy the amazing city that is San Francisco.  You are sure to love it!
(Disclaimer:  The above information is helpful for visiting San Francisco.  That's the city, not the Bay Area in general.  If you're headed out to hike in Muir Woods, taking the ferry for a day in Sausalito, going up to Marin or over to the East Bay or driving up to enjoy the wine country for a night or two, the above paragraphs do not apply.  In July and August, the temperature difference between the city and the wine country is easily 50 degrees. And thank goodness it is, because we city-dwellers need a sunny escape during those months!)