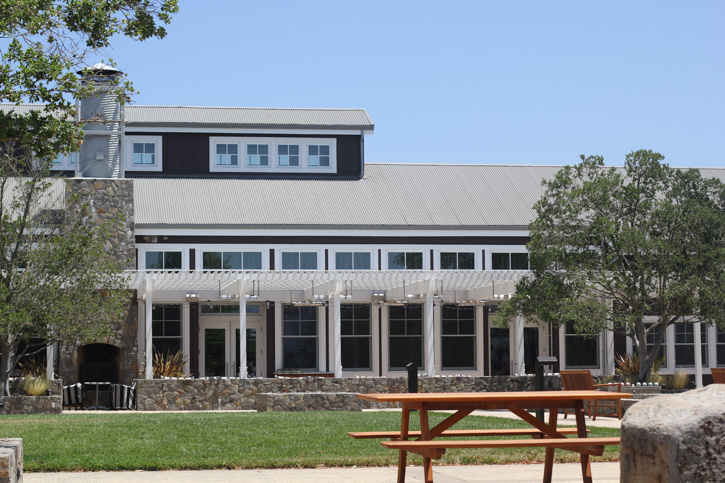 The moment we pulled in to the Carneros Inn, I felt all of the stress of home melt away. This is our very first trip away from our three small children (yikes and yay at the same time!) and I've been a little worried about it. Oh, but the quiet drive up to the wine country with my husband reassured me that we had done the right thing in coming here. And then seeing our accommodations at the Carneros Inn confirmed it once again. This place is a mini-paradise, y'all! I cannot recommend it more highly.
The soft muted orange and grey colors everywhere contrast beautifully with the green and every amenity imaginable is here. There's a gorgeous gift shop, a fabulous spa area, super comfortable suites with clean design, comfy beds, luxurious bathrobes, gorgeous bathrooms with a huge tub and a waterfall shower and an ADORABLE outdoor patio complete with relaxing loungers and heat lamps. I seriously want to live here. . .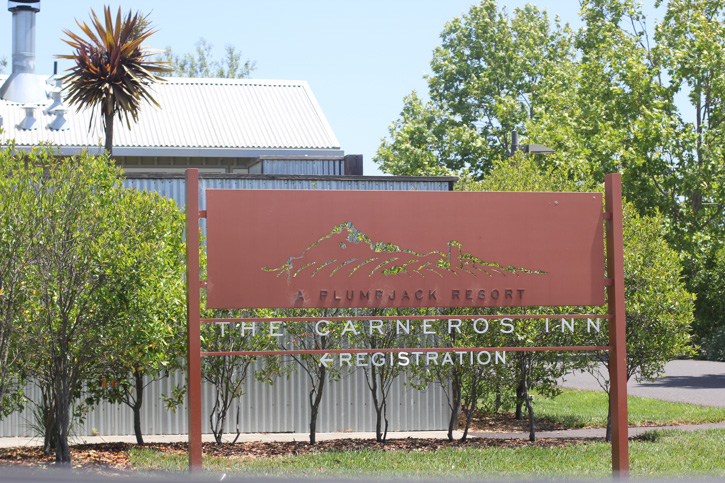 I love the aesthetic of this place!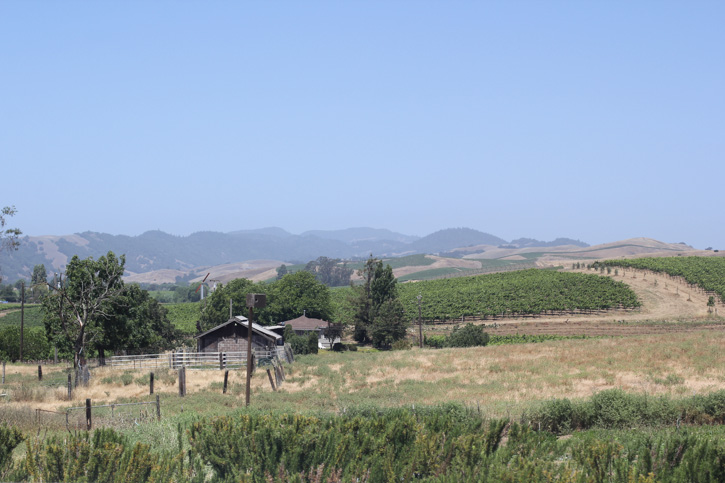 Gorgeous vistas await at every glance.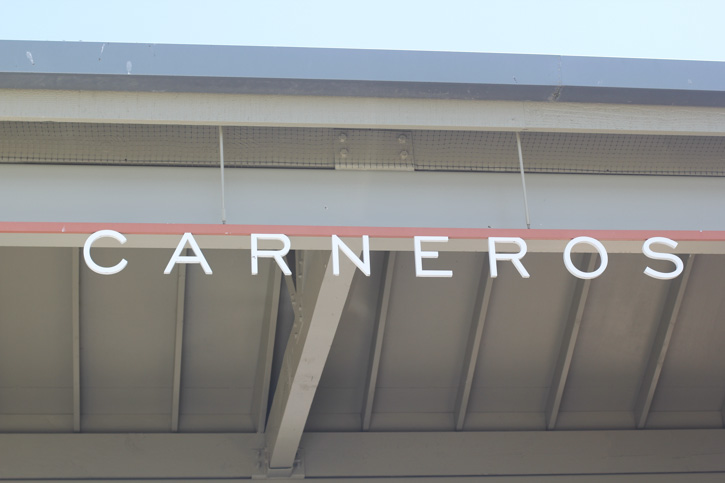 Y'all, I even love the font! (Is that weird?!)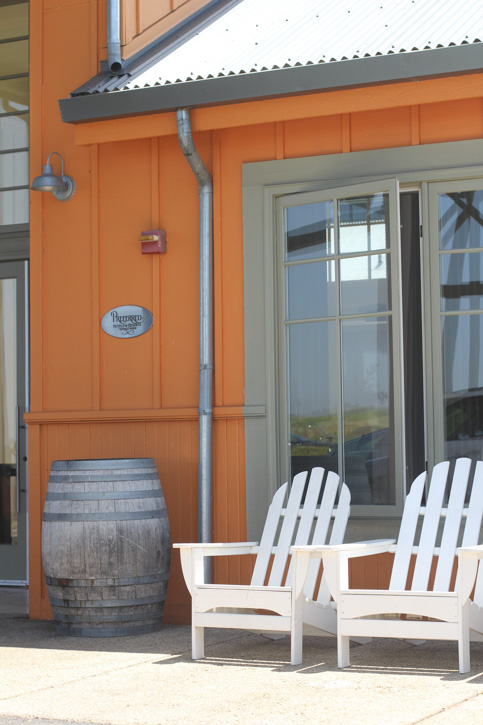 How fabulous is the contrast of grey, soft orange and white here? Jewelry design ideas abound!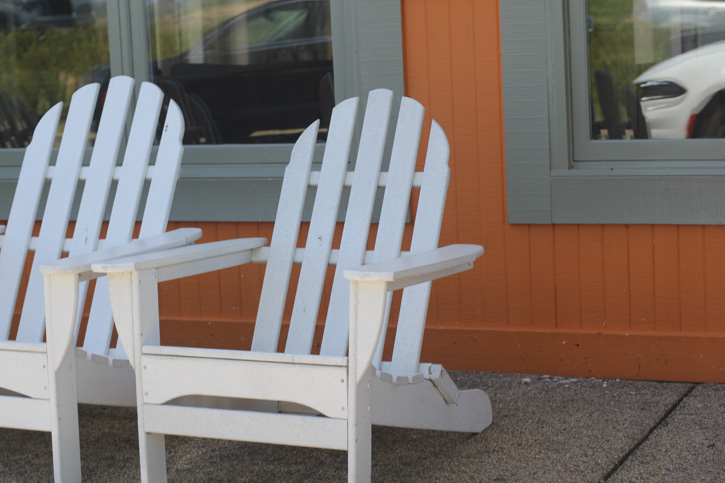 Adorable vignettes beckon you to sit and rest awhile everywhere you look