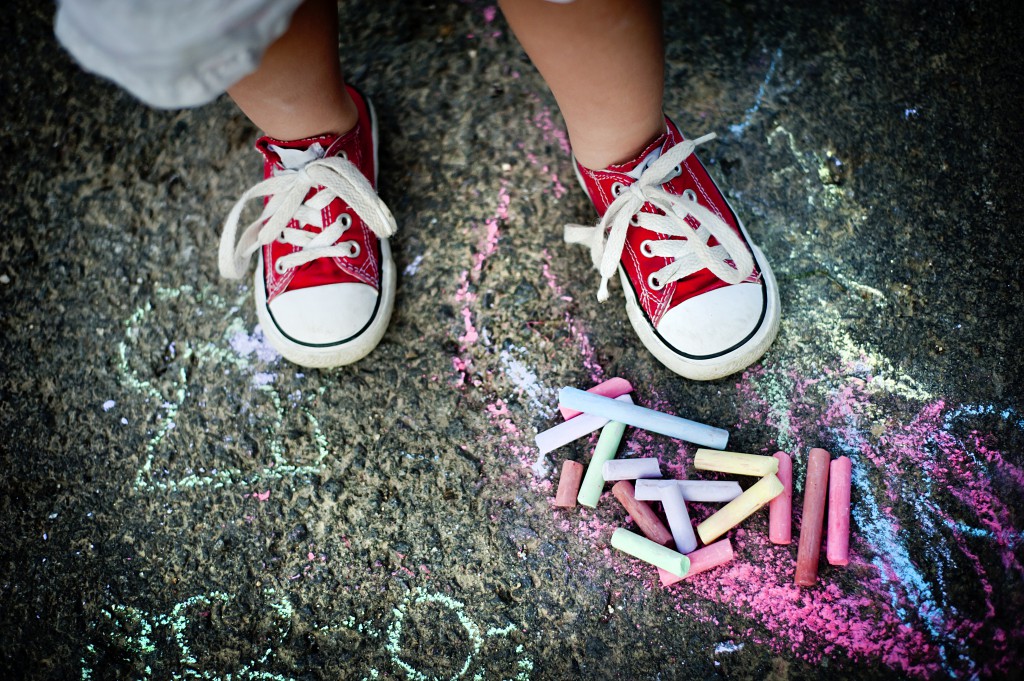 This year, our children's school has committed to being a part of +Works (pronounced Positive Thinking Works). I went to a meeting introducing it a few weeks ago and I was blown away. In fact, I'm still processing much of what was said. There are several schools that are joining in this movement and I couldn't be more excited that our school is among them. The women who started this initiative are two experienced moms (and friends) Sarah Fisher and Trish Morille. As I listened to Sarah speak, I realized how desperately our society needs this thinking. In tumultuous times like this, we need so much more of this and the very best place to start is with the current generation of children. As we learn alongside them and strive to model this type of life for them, our world cannot help but be changed for the better.
Today, our school sent out the following poem from +Works. It struck me to my core as I read it. Tears filled my eyes and my heart was deeply convicted by these words. I thought you might be as well, so I wanted to share them with you. We all need to read this. Multiple times.
Again, these words are not my own, but I did want to share them with you because they are so important. For more resources like this, which I have found very helpful in my parenting journey!) or for information on their movement, please visit their website here or follow them on Facebook or Twitter.
SEE ME
I am your child.
I am your student.
I am your husband.
I am your wife.
I am your brother, your sister.
Your mother, your father.
Your friend.
Your neighbor.
I am a human being doing my best.
And I need you to see me as I am.
I need you to SEE me as I AM.
I need you to allow me to be myself with you.
I want to tell you my truth.
Can you hear me?
I am screaming at you with my eyes wide and my mouth shut.
I need you to give me the gift that comes in a simple card that reads:
You are not me.
You are you.
And I love you.
As you are.
I need you to tell me this to my face:
I love you even when and especially when you don't agree with me because we have so much to learn from each other on this journey.
What is that so hard?
What are you afraid of?
Why do you tell me not to feel what I'm felling when I'm feeling it?
Why do you tell me to believe what you believe when I am still searching?
Why do you dream for me when I have my own dreams?
Why do you think you get to choose whom I will become?
Please know this.
Just because you are older or smarter or richer or poorer or ____er does not make you wiser.
I have seen wisdom spring from unexpected people and unexpected places.
Like youth.
And inexperience.
And silence.
Especially when that silence is imposed.
Please. It is awful not to feel loved.
Hear my voice.
See my face.
Feel my pain.
Set me free.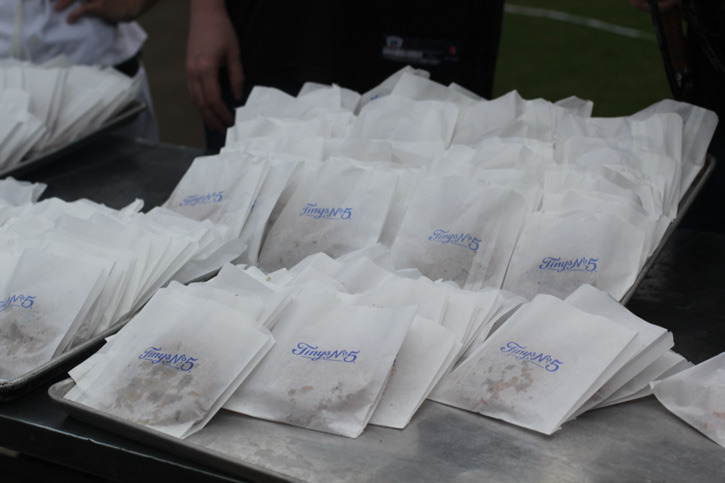 One of the best things about living in our neighborhood is the sense of community here. It is (literally) a small town in the middle of a big city and it has such a unique feel to it. For our family, it reminds us of our wonderful time in San Francisco, a city amazingly good at fostering a sense of community within the various neighborhoods.
One thing that reinforces this neighborhood feel is when our local businesses reach out get involved. One fabulous example of this is Tiny's No. 5. Every Halloween, Tiny's hands out their famous chocolate chip cookies (seriously the best I've ever had!) to the neighborhood trick or treaters. They are delish and were the best treats we got last night!
It's so neat to see how the community here gathers together on Halloween. It is reminiscent of the small town America of days gone by. Of course the "fresh out of the oven" chocolate chip cookies don't hurt either!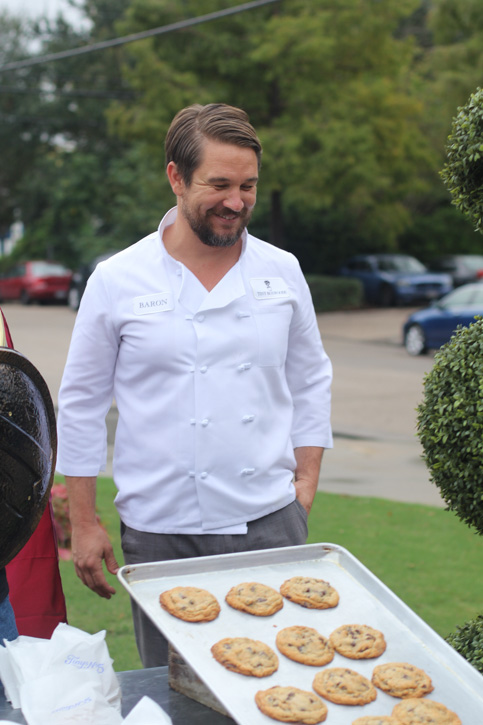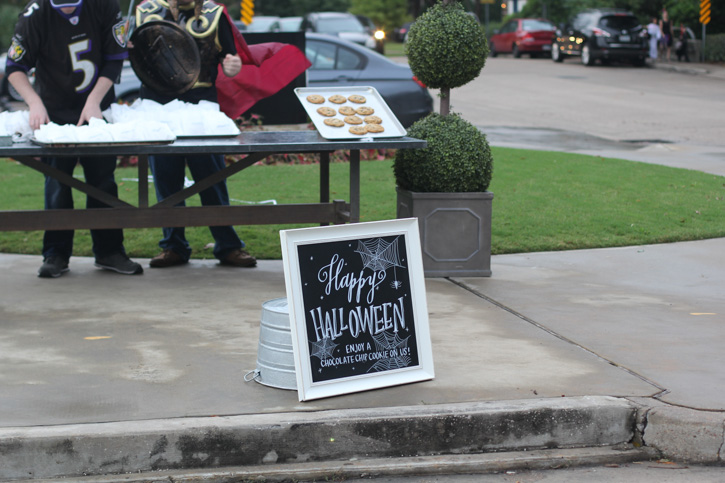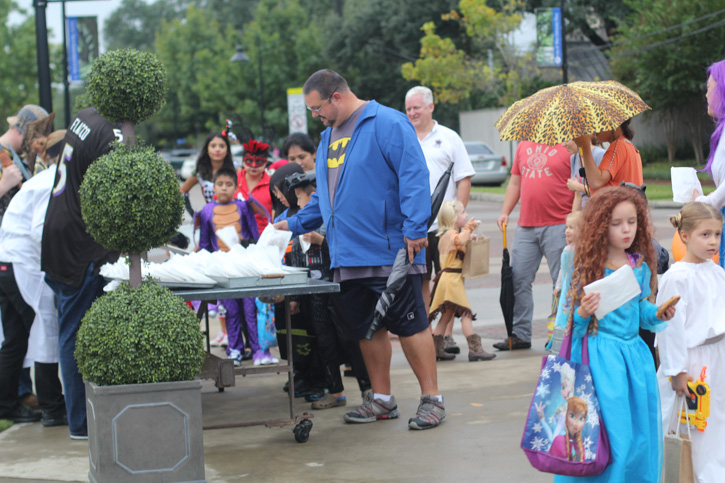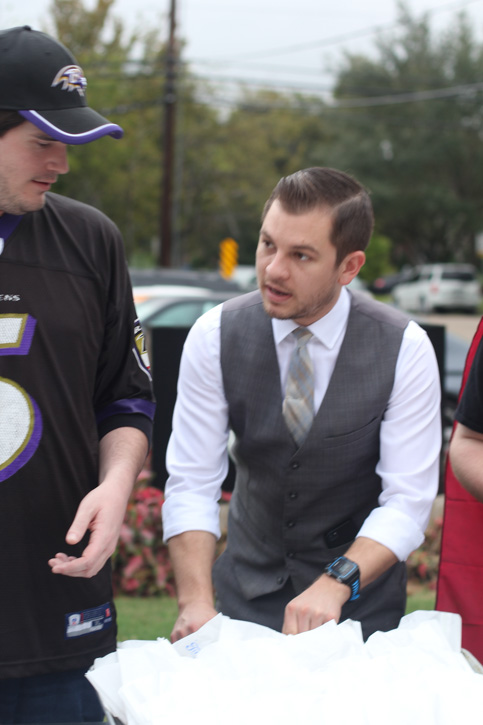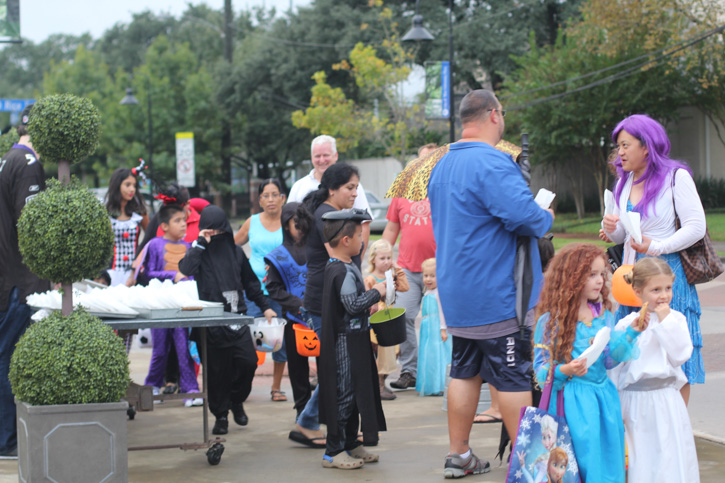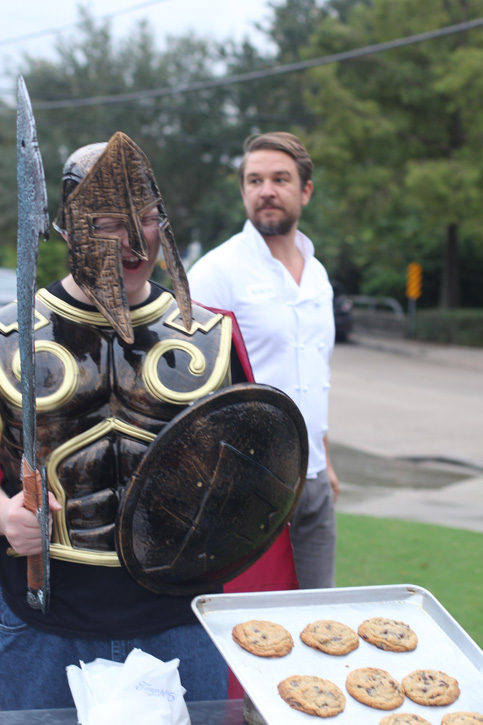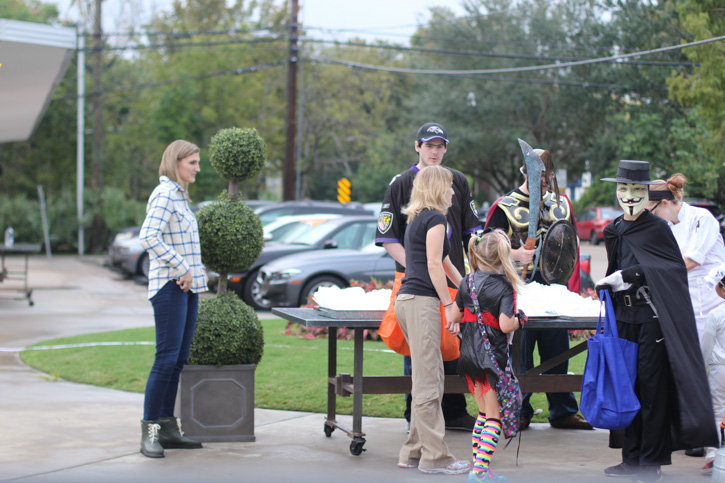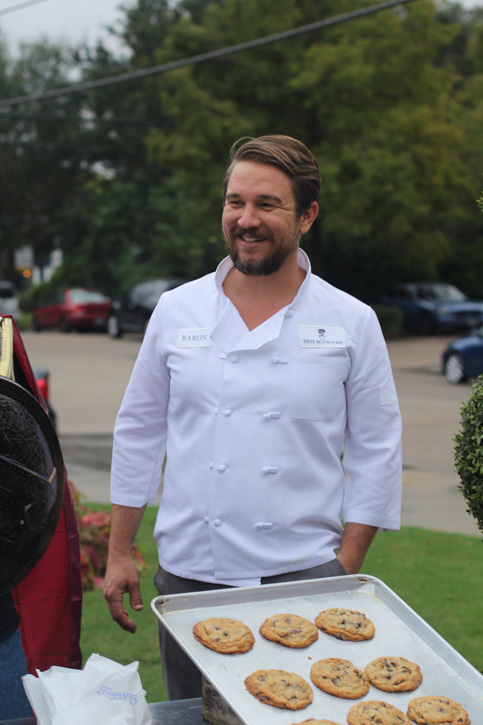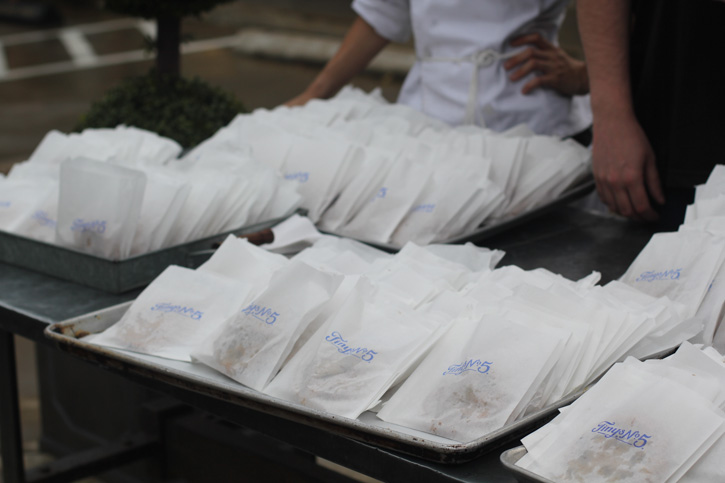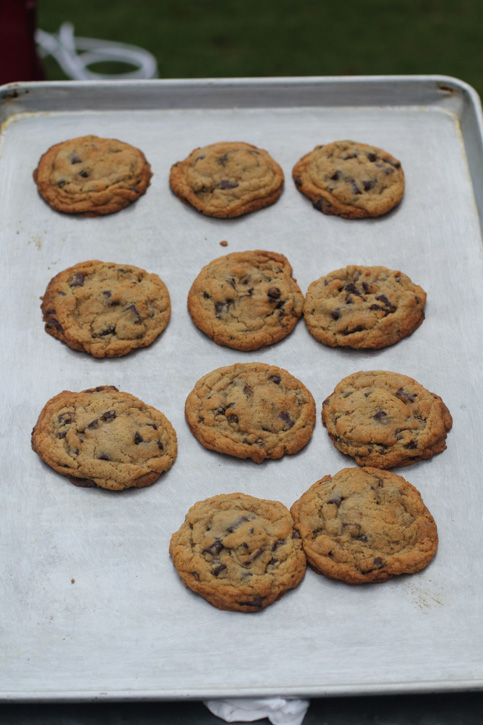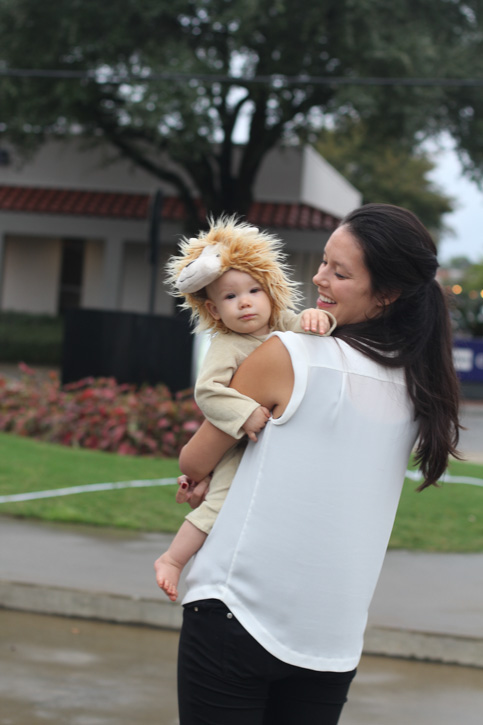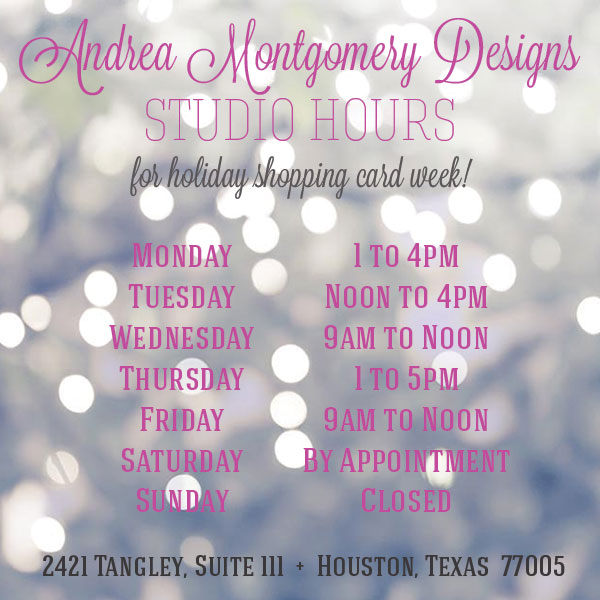 We have extended hours for the Holiday Shopping Card in the studio this week!  Come visit us in the studio and save 20% while helping in the fight against cancer! We will return to our normal studio hours on November 2nd.

Enjoy 20% Off This Week!
Join us in supporting the American Cancer Society by shopping with the Holiday Shopping Card!
Receive 20% off your purchase of Andrea Montgomery Designs through November 1, 2015 with the Holiday Shopping card at our Houston studio!*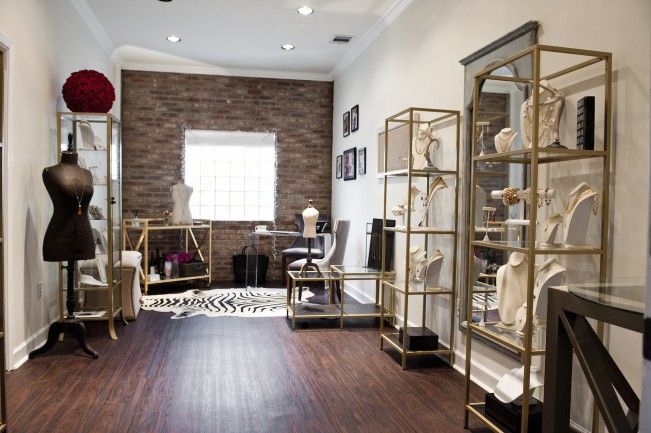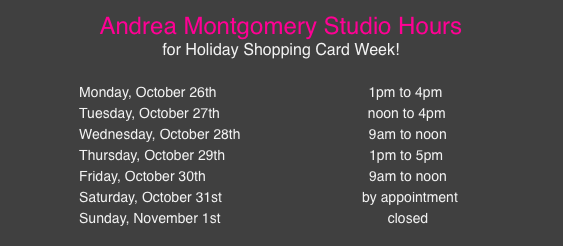 *Offer valid for 20% off your entire purchase in our Houston studio with the Holiday Shopping Card through Sunday, November 1st. Holiday Shopping Cards may be purchased at our studio for a minimum donation of $75 paid directly to the American Cancer Society. This offer cannot be combined with any other promotion or used on sale items.  Offer cannot be applied toward previous purchases, gift card purchases or online purchases. Other restrictions may apply. Please inquire for details.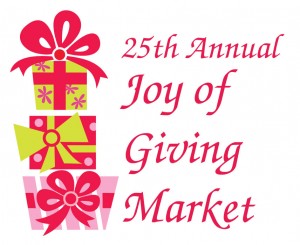 We are SO excited for this week!  It's one of our very fav markets of the year!  Great food, amazing shopping finds from over 90 vendors from all over the country and the nicest people around all make for one of Houston's best holiday markets!
We'll be in the same spot as always in Booth 111 in the Bagby Parish Hall (that's along the farthest East wall in the main front room closest to Woodway) and we are bringing all of our new Fall collections before they're available on our website. So come on by and get a preview and start your holiday shopping in style!
Here are the details on the hours of the market this week…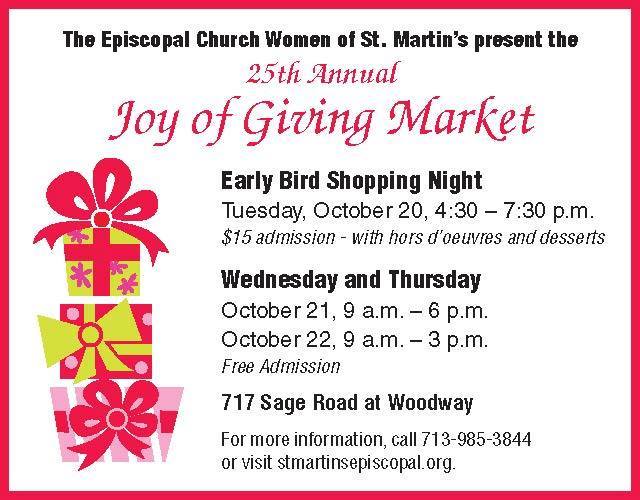 And if you'd like to know which vendors are coming this year, here's a full list below. There are lots of fun new vendors coming that we can't wait to shop. Our dear friends at Maison Pernoud are coming for the first time this year. You will LOVE the French antiques that Kate travels the world to bring home to you. They are gorgeous! The girls at A Little Eye Candy are always in the know about the latest fashion accessories and they are loads of fun!  The Smocked Frock always has the cutest traditional children's clothing – perfect for your Christmas card photos. We heart Marye-Kelley and her always-a-great-gift decoupaged items. Her picture frames, tissue covers and wastebaskets are our favs! Paris Texas Apparel Co will be back this year with their gorgeous ties, tees and more for the Texas-loving man in your life. (My man rocks these all the time!) Pomp and Circumstance is bringing some of the best finds from their popular Houston boutique – affordable and fashionable, who can resist that? And we love the goodies at Tres Chic. I just bought the cutest leather purse in their Houston store and can't wait to see what all they're bringing to the market. All in all, there is surely something for everyone, so come by and say hi.
See you at the market!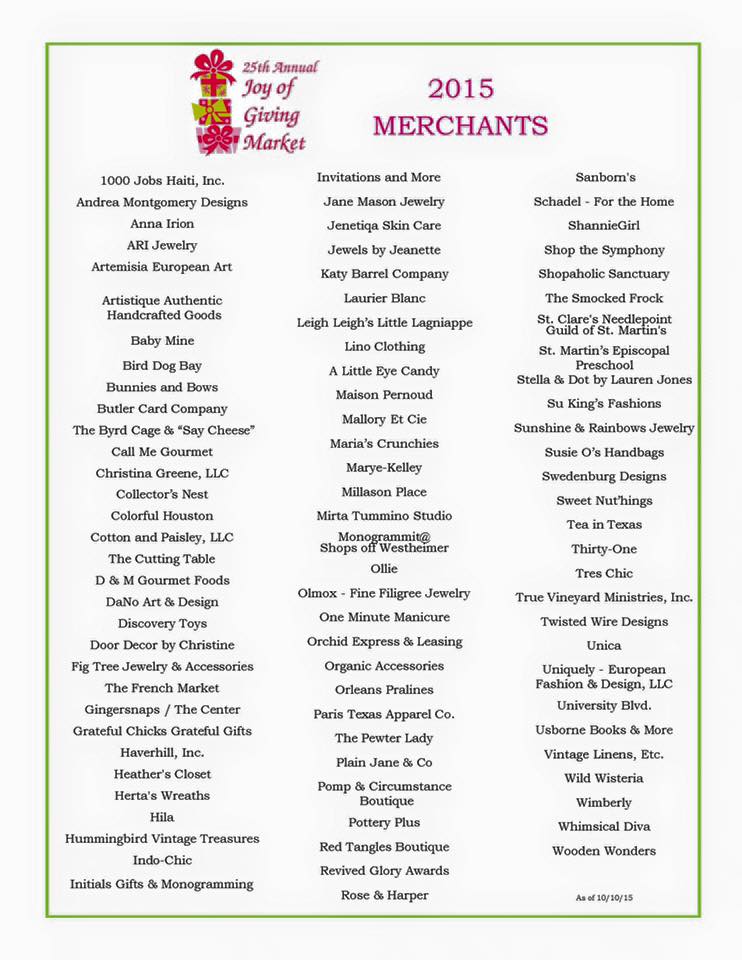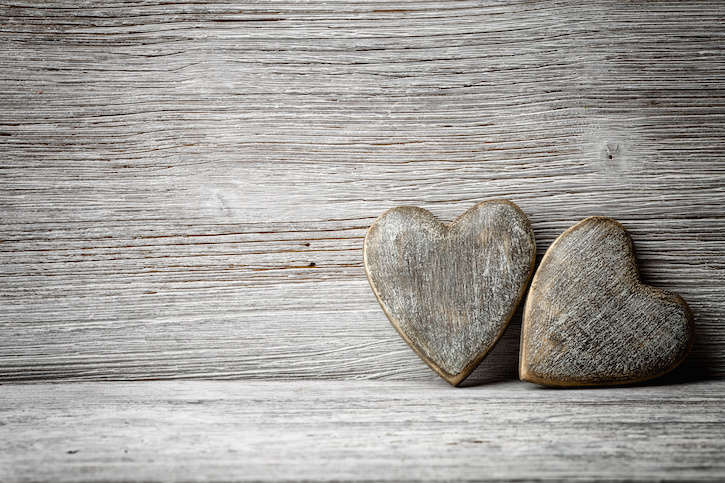 When I was a young girl of just twelve years old, my father died from heart disease. The effects of this disease are far-reaching and have touched too many dear friends of mine, both young and old, to count. This is a cause that is very near to my heart and I am absolutely thrilled to be a part of helping to raise money for The American Heart Association in this event. Please join us in Houston for a fabulous night of cocktails, light bites and shopping with heart. . .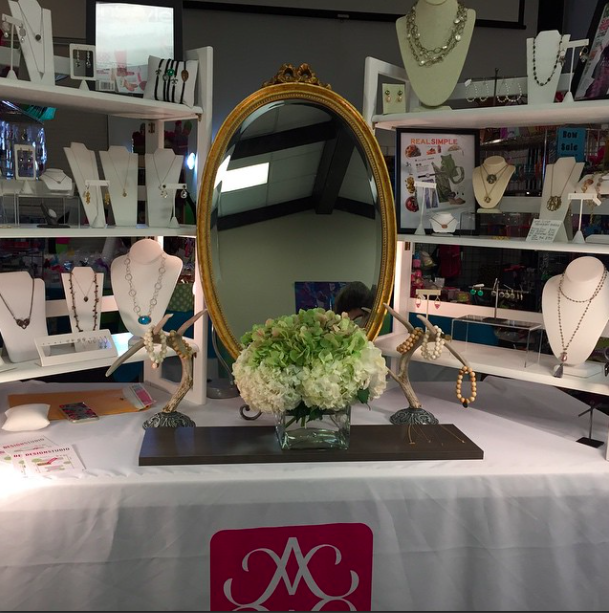 It is time for one of our favorite markets of the year. (more…)