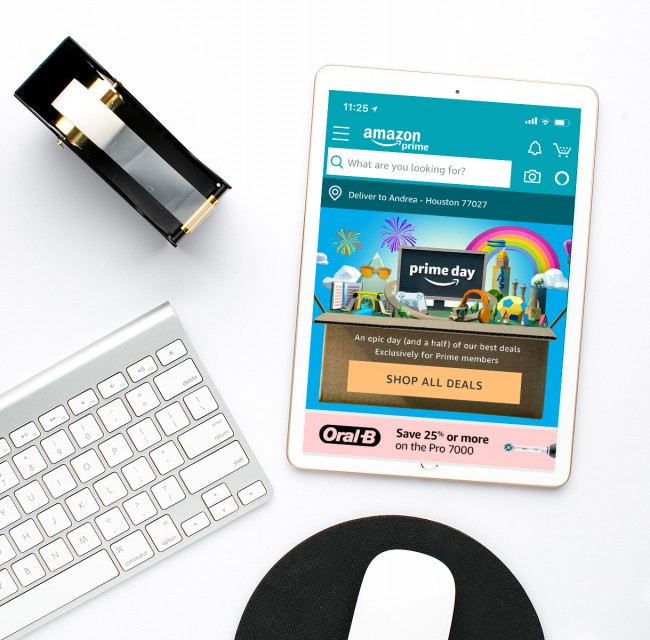 I have a serious relationship with Amazon Prime. As a mom of four kids under 7 who also owns her own business, I don't know any other mode than "crazy busy", so convenience is key for me. I feel like I order almost everything on Amazon Prime these days. (Sidenote: Remember when it was just books? I barely do.) I mean, who has the time (or energy?!) to drive to the actual store with four kids in tow to buy things we need? Certainly not me. So, I'm super duper grateful for Amazon Prime. I order everything from diaper cream to printer paper and kids' birthday party gifts to makeup on Amazon. And lately, some of these items seem to magically appear on the same day I order them. What kind of magical craziness is that?
I can't imagine that you're not already an Amazon Prime member, but if that's the case, you can join here with a 30-day free trial. And if you are a member, then hopefully you're taking advantage of their annual Prime Day sale, which is 24 hours of savings that started today at 3pm. There are a TON of deals to be had, but I wanted to share our five favorite items that are on sale now for Prime Day.
Kindle Fire for Kids – Probably like you, I have a love/hate relationship with electronics, especially when it comes to my kids. I don't want them hooked on electronics, yet with four boys, a mom needs some quiet time for sanity and electronics are one good (and inexpensive!) babysitter. We do our best to use them sparingly, but they are crazy helpful on long plane rides (and rainy days!) I love the Kindle Fire for Kids because it is relatively inexpensive compared to other options, so they they can each have their own, and it comes with a 2 year warranty – no matter how it gets damaged (I'm looking at you, 3rd child who left theirs outside for 2 days…) and they come with these awesome protective cases. But the main reason that I love them is that you can put MAJOR controls on them. You can limit content by age appropriateness, you can disable web access, you can limit by time of day or by time played and even let them earn more time by reading books on them! All in all, I feel much safer about them having these than I do iPads at this age (our oldest is 7 years old.) Also, with Amazon Free Time, all of the games are free (many of which you'd pay for on your phone or iPad) – which is a win! You can have a profile on them as well to read your Kindle books, but let's be honest – your kids aren't likely to share with you! Snag yours today for 31% off, making it $89.99.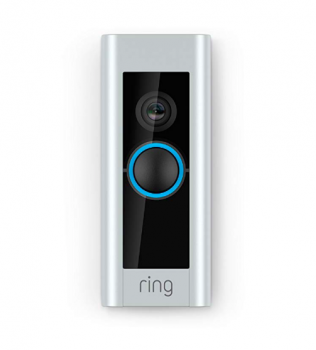 Ring Doorbell – We absolutely LOVE our Ring doorbell. I love being able to see who is at the door when I'm upstairs with the kids (or rocking a baby to sleep!) as well as who is there when we are traveling and away from home. Once, while on a trip, a strange man came to our door at 2am, peering in the windows, and my husband spoke to him through the Ring doorbell app and he high-tailed it out of there. As if I wasn't already, I was definitely hooked then! You can snag one today on Amazon Prime Day for 30% off! We also use Ring floodlight cameras in the back. Love those, too!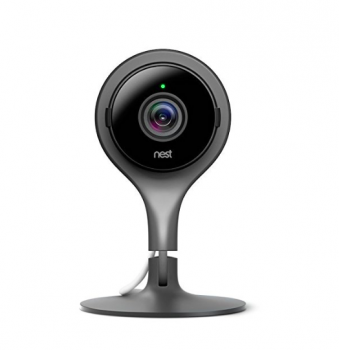 Nest Indoor Camera – This is what we use in our kids' rooms. I love it because it is simple, easy to set up and allows two-way communication. (Yes, I yell at my boys to go to sleep using the app almost every night! Parenting is hard!) I also love that I can see all of their rooms in one place and it has a double layer of security for the WiFi portion. We used video monitors when the first three kids were little and I liked them, but the darned things all seemed to break right at a year. So far, our Nest cameras are going strong on year two. Save 10% on Prime day on these.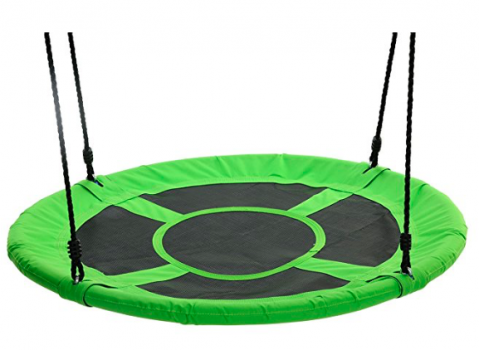 40″ Saucer Spinner Tree Swing – My sister-in-law gave my kids this for Christmas two years ago and it was an immediate favorite. The 40″ version ensures that all three big boys can squeeze on it together and they LOVE spinning around on this and when Daddy spins them so high that they almost hit the tree trunk… #yikes! Snag this endlessly fun toy for 43% off here.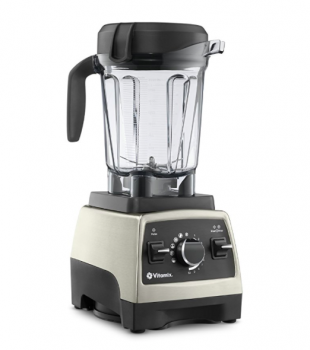 Vitamix Blender – There is no question that our Vitamix is the most used tool in our kitchen. I use it for soups, smoothies, sauces, whipped mashed potatoes, salad dressings, homemade paleo mayonnaise and even making fresh almond butter, all of which are crazy easy in this blender. It pulverizes things so smoothly with its crazy strong motor that I don't know how I lived without it before getting one. It even heats up soups as it blends, so they are piping hot and ready to eat when they come out. It's a real time saver. And the very best part is that it is self-cleaning. Pour in some soapy water, press a button and watch the magic happen. Then, rinse and air dry and you're ready to go for next time! That, in and of itself, makes me use it more often. We have the professional series, which you can grab on Amazon for 28% off, making it $499, which I love because of the automatic setting options, but if you want a lower entry price point, grab a refurbished Vitamix 5300 in this adorable red for just $269.99. It still comes with their amazing warranty options! I'm certain you'll love this blender.
Obviously, there are a TON more deals to be had on Amazon Prime Day, but these are the items that are among our VERY favorites in my house. They're ones that I would tell you to snag quickly if you don't have time to pour over the entire Amazon website, searching for deals and steals. If you do have time for that, though, help a girl out and let me know what I'm missing out on in the comments below, because this year – I don't have much time to shop the sale!
*Disclosure: Please note that some of the links above are affiliate links, and at no additional cost to you, I will earn a commission if you decide to make a purchase after clicking through the link. Please understand that I purchased every item mentioned above on my own (nothing was gifted), and I recommend them because they are helpful and useful, not because of the very small commissions I make if you decide to buy something through my links. Please do not spend any money on these products unless you feel you need them or that they will help you.