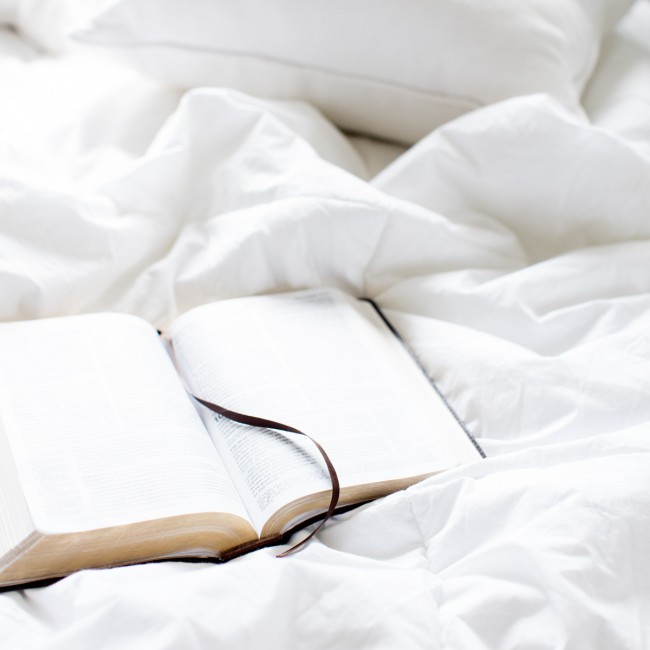 Rest. Recharge. Refresh. These are words that frankly don't come easy to me. My personality is a highly-driven, results-oriented, task-list-focused "doer" type. In many ways, those are positive traits, but they definitely come at a high cost – exhaustion, overwhelm and burn out. I'm well aware of those costs, but I typically push through them without stopping to give it much thought. I just do what needs to be done. Which is why, when a close friend tossed out the idea of taking a sabbatical, I was honestly a bit perplexed.
To me, a sabbatical is something that a college professor takes for a semester while they travel to another country or do research. Is a mom of three kids (almost four) who owns her own jewelry business allowed to take a sabbatical? What would that even look like?
For context, just about a week before our first child was born, a pair of my earrings were featured in InStyle magazine. What a dream, right? I couldn't have been more excited about the feature…or more uneasy about the timing! Sure enough, orders started rolling in just as I was breezing past my due date with no end in sight to my pregnancy. I was huge, uncomfortable and filling orders as I waited. A week past my due date, I was induced and after a difficult labor, my OB informed me that an emergency c-section was our only option for having a healthy baby and mama. I felt a bit like things were spinning out of control. Not much was going according to plan. What would have been a 48-hour stay became 5 days in the hospital and in my hormonal and emotional (and narcotic-induced?) brand new mom state, I couldn't let go of the fact that I had bunch of orders from my InStyle feature to fill. These people saw my earrings in one of the hottest magazines in the country. How unprofessional would my business look to delay in sending them out just because I'd had a baby? Looking back, it almost seems comical, but it wasn't at the time. So, I sent my husband home for raw materials, supplies and our portable printer and y'all, I legit sat in my hospital bed the day after an emergency c-section that followed 30 hours of labor and made earrings, printed shipping labels, boxed them up and had my husband walk them to the post office. I mean, seriously. The nurses were BAFFLED by me and looking back on it, I'm a little baffled at myself, too. What I would give to sit myself down that day and have a long, hard talk about priorities.
For the next year and a half, I worked anytime our son slept – especially late night. I got very little sleep, but I pushed through. Our next child was born just 20 months later and this time, I promised my husband that I would not make jewelry from the hospital bed again. A promise is a promise, but… At the time, some friends of ours had a young daughter who was battling cancer and I wanted to help. So, I made a necklace in her honor and sold them online, with 100% of the proceeds going to her treatments. My only ask was that the fundraiser be done by my due date in August. You can guess what happened next. The timing of the fundraiser ended up being promoted widely, going viral in August and again, just before baby #2 was due, the orders started flowing in…a lot of them. I kept my word and didn't fill a single order from the hospital, but this time I worked my tail off filling hundreds and hundreds of orders once I got home from the hospital with a newborn. I have vivid memories of being in the dining room of our little San Francisco Victorian with my mom and husband by my side, boxing up orders. A small improvement, but let's be honest…still crazy town.
Our third child was born 20 months after that, just after we had moved back to Houston and frankly, that's all a massive blur. I barely remember what it was like having three kids aged three and under, but I can tell you that my jewelry business didn't stop. I can remember being pregnant and throwing up at jewelry shows (more times than I can count on all of my fingers and toes!) and also nursing my children in my jewelry booths as people shopped. I answered emails while nursing a baby and started making jewelry the moment I got the kids down to sleep. It was all quite a whirlwind!
And now, our fourth little blessing is due in just a few weeks and for the past couple of months since my friend suggested the word sabbatical to me, I've been mulling over what that would look like. After a LOT of thought and prayer, we have decided that is just what our family needs right now. I've had my own business designing and making jewelry for 18 years as of this month. That feels like a LONG time and part of me cannot believe it when I say it out loud. My business has had many iterations over those years and I've worked very hard to be everything to everyone in the process. I know logically that's impossible and that it is a recipe for disaster, but sometimes it is hard to avoid when you're creating art, a process so very close to the heart. For many years, I've wanted to take a step back and consider how best to move forward, but there's always something else to be done and my task-led personality is all too happy to dive in and bust it out.
One of the things that my friend asked me that stopped me in my tracks was. . .  What do you want this time (of having a baby) to look like? How do you want it to be different from the last three times? Let's dream a little bit about what it could look like for you. WOW. Her words resonated deeply as I realized that I've never taken the time to do anything like that in my life. And when I thought about it, I realized that the church that this friend and I attended together when we lived in San Francisco, incorporated that into the very fiber of the church. The idea of Sabbath is so important to that church, that every several years, each member of the staff is encouraged to take a paid leave to regroup, recharge, reconnect with their families and plan for the future. What a gift! And if they were modeling that, why was I resisting it?
So, here we are. I'm counting down the days until baby Cuatro joins us and am taking a little leave of absence from the jewelry business until at least the Fall. Since I'm a one-woman show right now, that's hard for me to do, and it basically means shutting down the business for a bit, but I think my family needs it, I know I need it and I think that, in the end, it will even be good for my business in the long run. I'm going to take this time to rest up, to connect with our newborn when he or she arrives, to enjoy my precious family and to dream and brainstorm for the future of Andrea Montgomery Designs. I'll likely re-enter the space a little bit slowly and then, when ready, I'll be back at it, Lord-willing.
Thank you for supporting me for these past eighteen years, friends. Thanks for supporting me in both easy and hard times over those years and for continuing to do so both during this break and in the future of my business. I am grateful for you so much more than you know, for allowing me to work hard at doing what I love.
Also, if a time of rest is something that resonates with you in your own life, whatever that may look like for you, I would encourage you to give it some real thought and to pursue a time of recharging. I'm guessing that I'm not alone in needing that today. If you've taken a sabbatical or a break from work in the past and have words of wisdom to offer, I'm all ears! Please do help a mama out and share in the comments below. . .