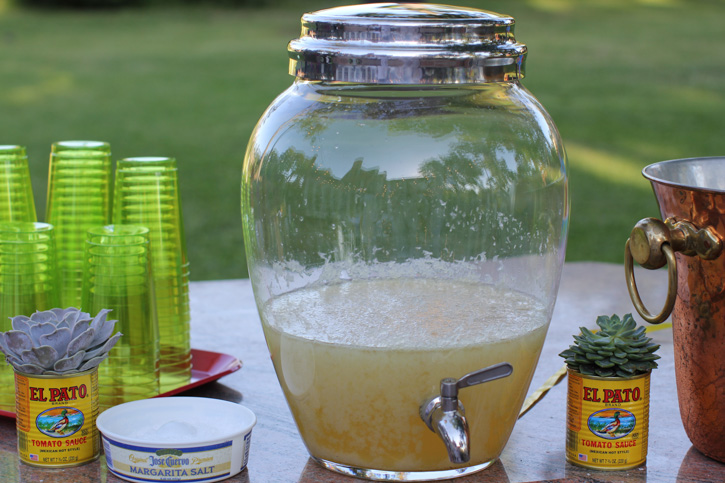 When you're throwing a Cinco de Mayo party and don't have time to test and sample margarita recipes for the best one, you ask a few of your most "in the know" friends for a recommendation. And when you're friend's eyes light up and they say – ask Nancy Jane – she has an amazing recipe for Beer 'Ritas – you do it. NJ did not disappoint. I cannot even believe how delicious these were. You've absolutely got to try them! (Sidenote, Nancy Jane is quite possibly the sweetest realtor in Houston. If you're looking for a house, she can help you out – with patience, kindness and a bright smile. She's wonderful!)
Everyone loved these at our party tonight (more fiesta details on the blog tomorrow!) So, without further adieu, here it is.  Enjoy!
RECIPE:
1 mexican beer (just pick your favorite kind)
1 can minute maid limeaid
1 can of good quality tequila (just fill the limeade can) – we used Tierra Fertile, which was recommended by the guy at Spec's
1 can of Fresca
Mix & serve over ice! Serves probably 8-10 smallish margaritas, perfect for a party.