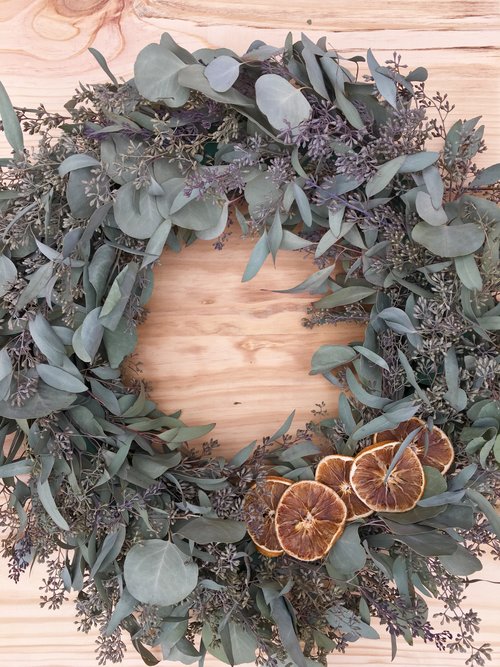 How gorgeous is this wreath that my sweet friend, Nicole Burke, of Rooted Garden made? I'm absolutely in love with it! The eucalyptus, the dried oranges. It's simple and lovely and the best part is that she says it preserves beautifully, so it can be used for a long time to come!
Nicole is the powerhouse woman and mother of four who has helped me grow actual vegetables in my backyard that I actually eat. It's amazing! (Get the full scoop on my blog post here.) And now, she's branched out (see what I did there?) into wreath-making. And she's offering her first class on it next Thursday evening from 6.30 to 8pm at El Paso Imports in Rice Village here in Houston. We'll enjoy garden-inspired food and drinks and have some wonderful girl time laughing together. AND, we get to bring home the beautiful wreath above that we're going to learn to make. How fun is that?
I would LOVE for you to join me at the class. For more information, check out the flier below and to register, visit the website here.