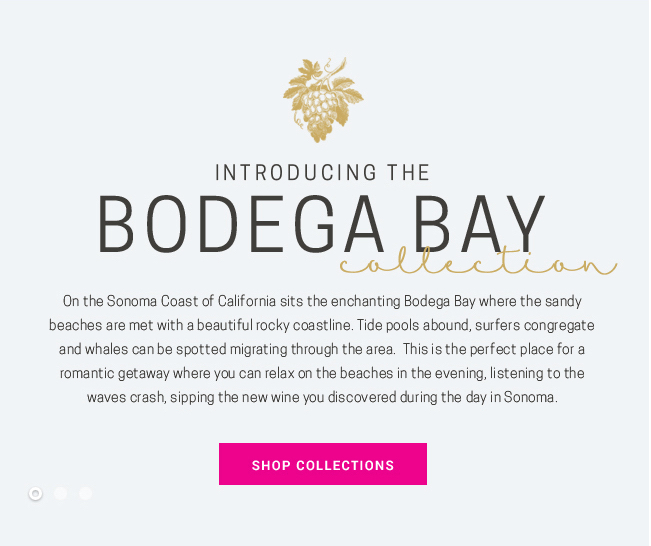 On the Sonoma Coast of California sits the enchanting Bodega Bay where the sandy beaches are met with a beautiful rocky coastline. Tide pools abound, surfers congregate and whales can be spotted migrating through the area. This is the perfect place for a romantic getaway where you can relax on the beaches in the evening, listening to the waves crash, sipping the new wine you discovered during the day in Sonoma.
This collection was inspired by the wide spectrum of blue shades in Bodega Bay. From the coastal skies on a grey, overcast day to the clear blue sky on a bright, sunny day at the beach, luxurious London blue topaz and beautiful Swiss blue topaz abound. Like the Pacific ocean waves, seafoam-colored Peruvian opal splashes up against the shimmering grey of pyrite. Brushed gold vermeil and white freshwater pearls add a sophisticated coolness. Serenity is the overarching theme of this collection and upscale gemstones bring richness and a chic feel to the nature-inspired designs.
I hope that you love it as much as I do!