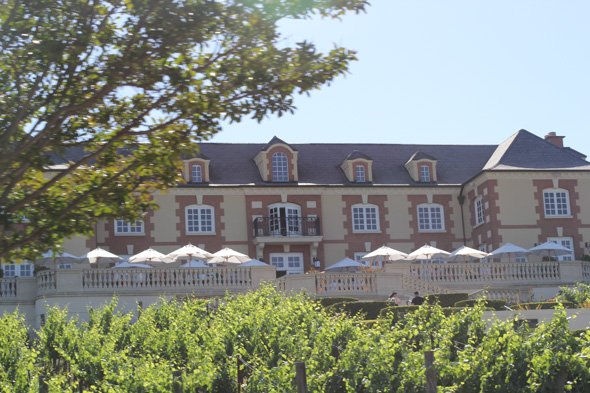 For four years now, every time we drive to the wine country, as we are cruising down 12 on our way to Sonoma or Napa, I point out the grand chateau that sits prominently on the side of the road.  I always marvel at the architecture of it and tell hubs that we need to stop there "sometime soon."  He always agrees.  Yet, we're usually headed somewhere specific and by the time we are driving back by it on the way home, either we are tired or the kids are asleep in the car. . . or both.
Recently, however, we made a point to stop in and we are SO glad that we did.  What a neat spot!  The chateau is the home of Domaine Carneros Winery, which is owned by the Taittinger family.  It's not the small, offbeat vineyard that we usually love visiting or a quaint family-run one that feels like you've been to a friend's home, but it is still a really great visit, nonetheless.
It feels more like you're privy to having cocktails on the terrace of a stunning French estate.  The chateau has seating both inside and out and the Carneros region is known for being 15 degrees or so cooler than Napa (which is the reason that it is the only place in the Valley where Pinot grapes are grown) so sitting outside is a lovely option, even in Summer.  They offer flight tastings of all red, all white, sparkling or a blend of the three and they also have yummy food options, including a really delicious cheese plate (which was our choice.)  You can also buy more by the glass of things that you liked in the tasting, which is really nice.  It's a bit of a tasting room/outdoor bar feel and that combined with the views definitely make you long to linger out on the veranda, which is just what we did!  (Sidenote:  There is lots of room on the veranda for the littles to run and some cool fountains and ponds to entertain them as well – bonus!)
Below are some photos from our visit, so you can see just how lovely the place is.  Tell us, what other spots in the wine country are must-visits?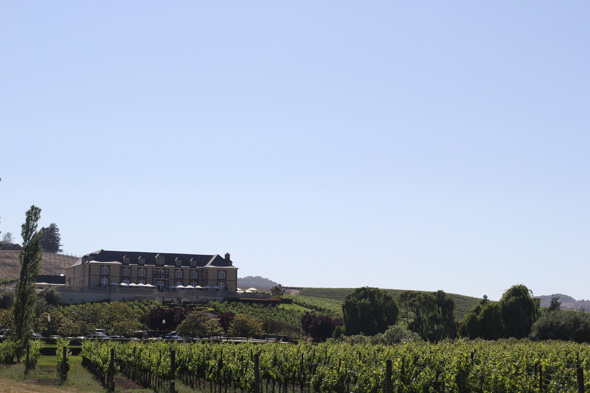 the view approaching the winery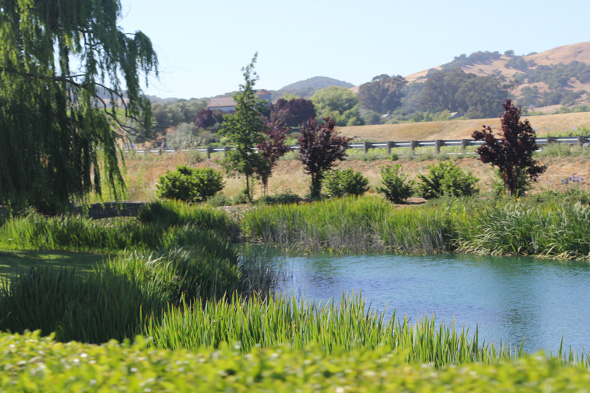 cute pond on the grounds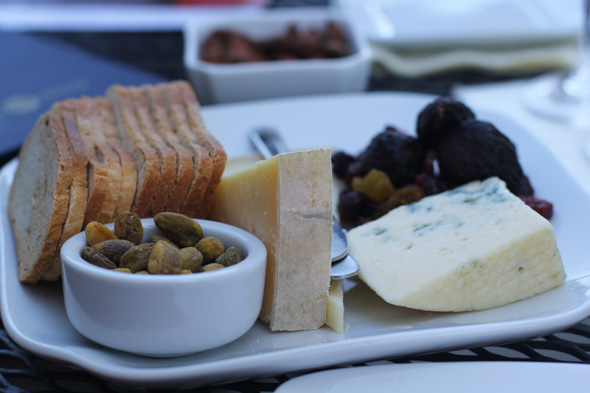 yummy cheese plate to accompany the flight in our tasting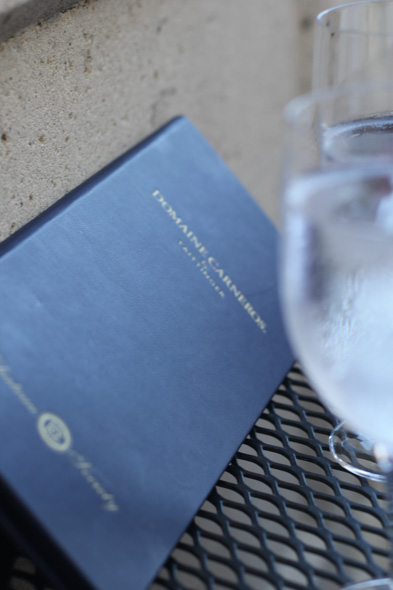 the menu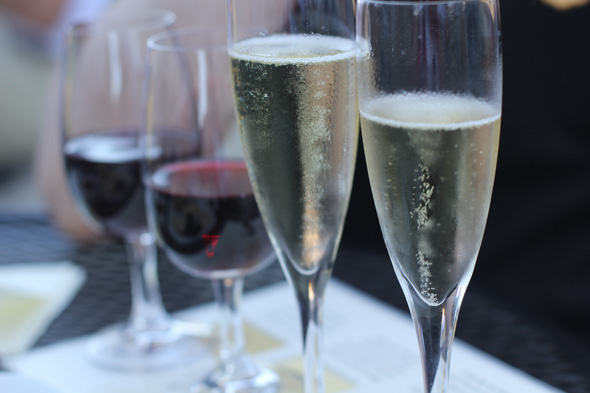 our tasting flight – sparkling and reds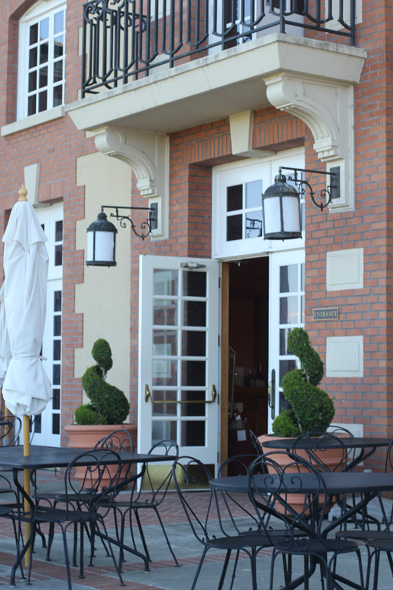 front of the winery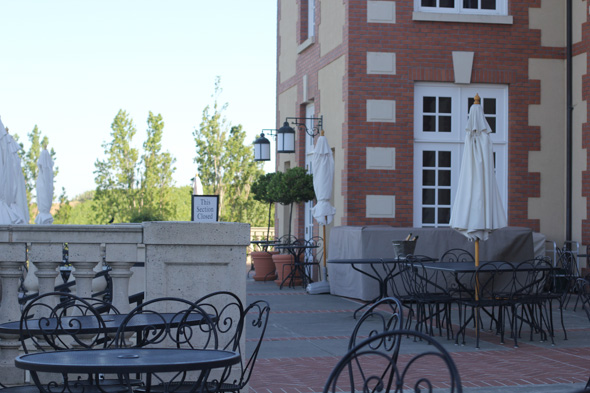 patio area for tastings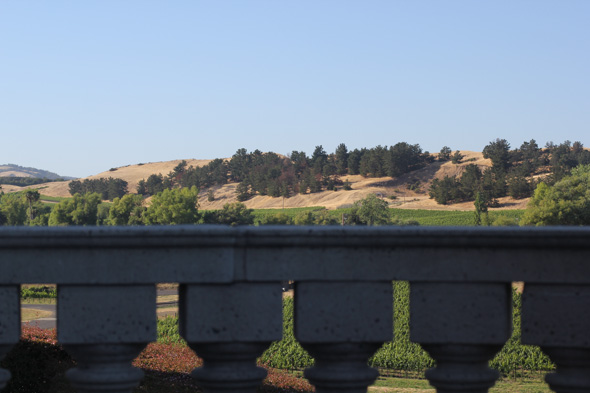 gorgeous views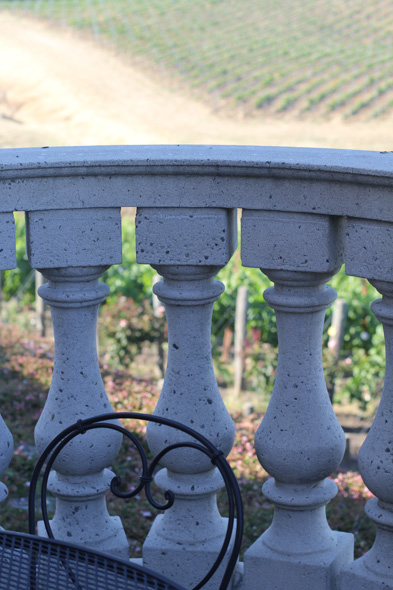 such pretty vistas in every direction!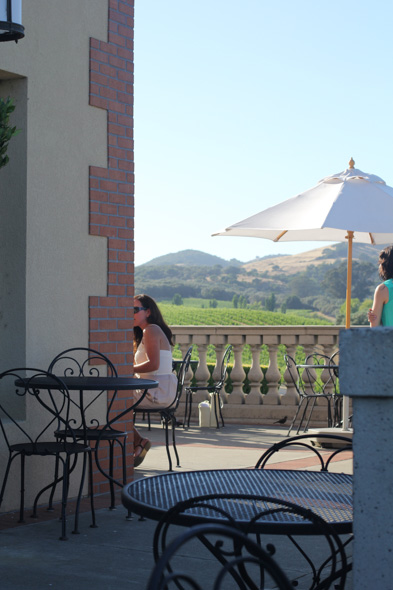 this lovely veranda makes you want to linger!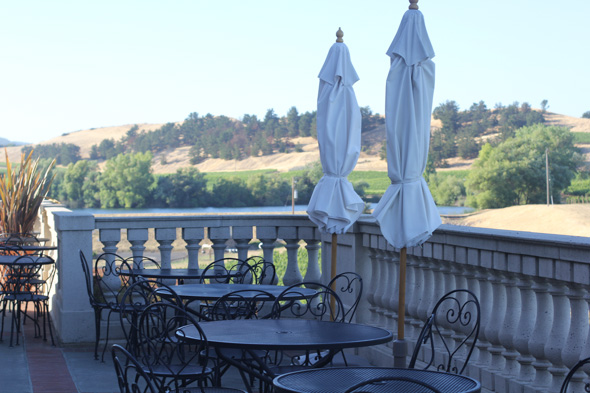 not too shabby!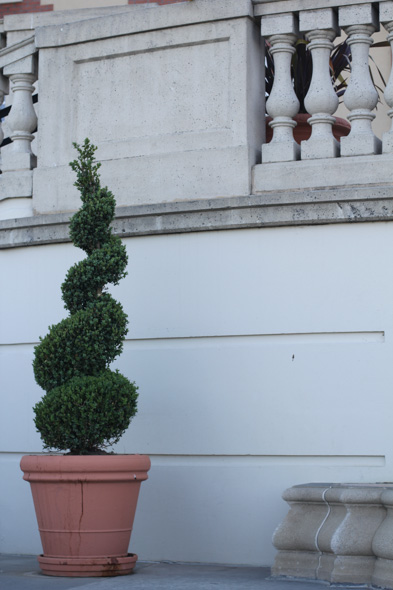 walk up the steps to the winery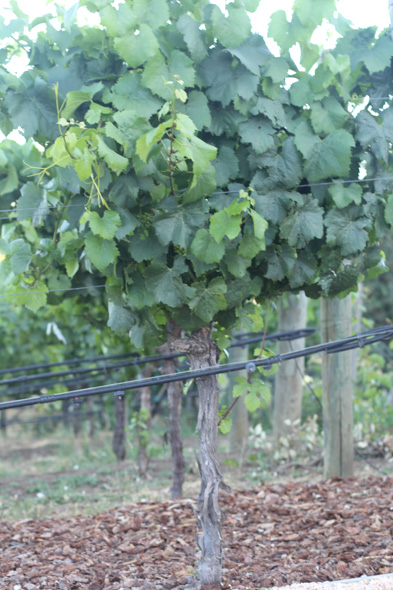 vineyards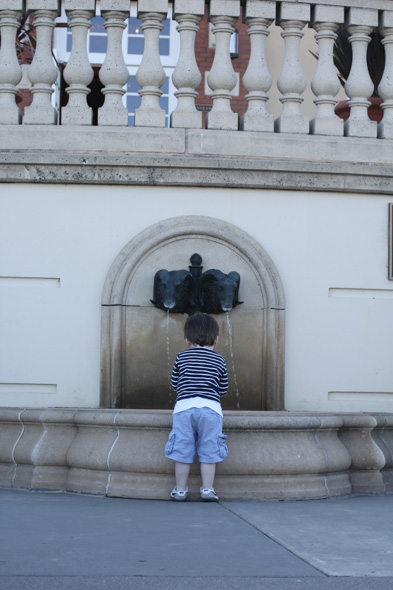 lovely fountains (highly entertaining to a two year old!)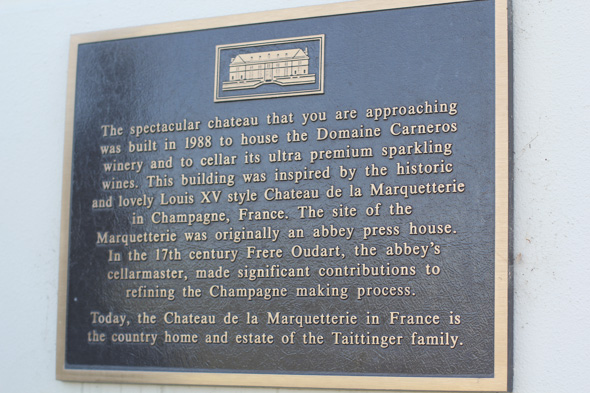 chateau info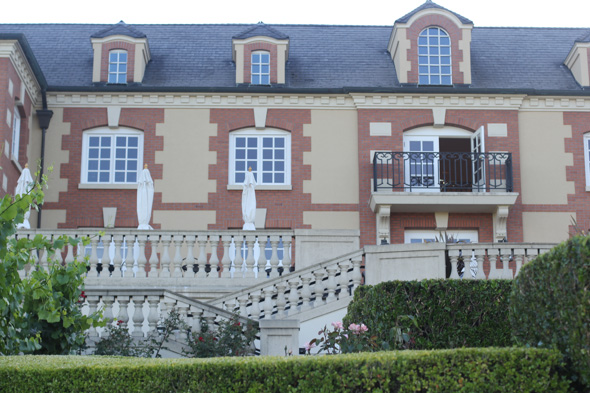 the gorgeous chateau, built in 1988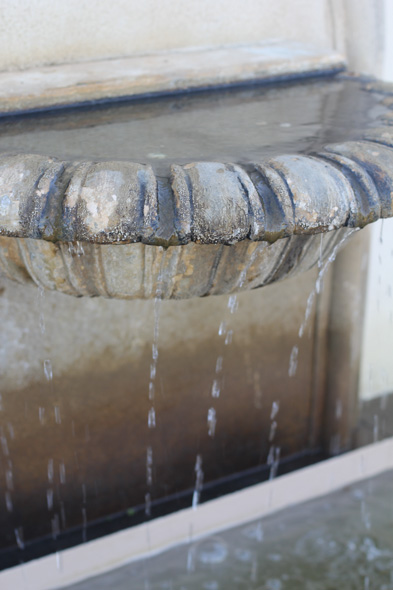 more fountains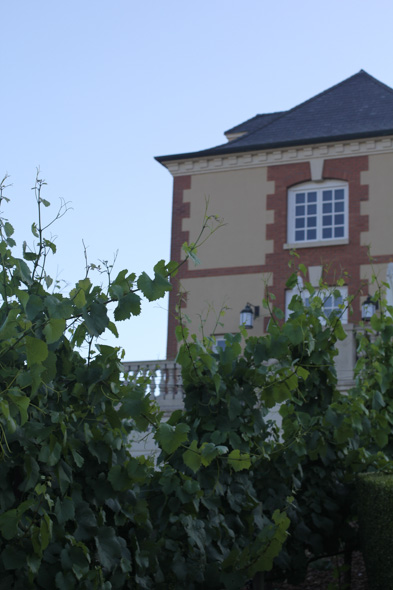 such a fun visit!