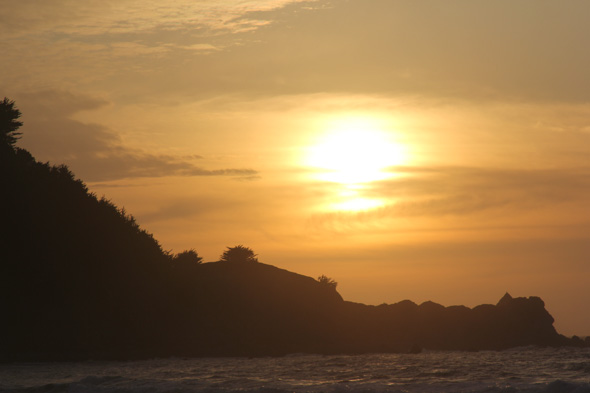 Today, we drove down to Pacifica with the intention of having a BBQ picnic on the beach.  Our friend Dave Lomas has been telling us about a great BBQ place on the side of the highway down there where he goes after surfing.  Since we LOVE BBQ, we've been wanting to check it out.  Unfortunately, they close once they've sold all of the meat they've made that day and we missed the boat today!  We got there around 4pm, but alas, they were closing the doors as we drove up.  Sad!
We decided to make the most of it with some beach time at sunset to let Bean run out some energy while Mommy and Daddy relaxed with Bug.  We picked up a few other eats and had a mini-picnic in the sand.  Pacifica is absolutely gorgeous and by the time we drove back into the city, we felt like we'd had a mini-vacation, even though we were only gone for a few hours.  That's something I really love about San Francisco!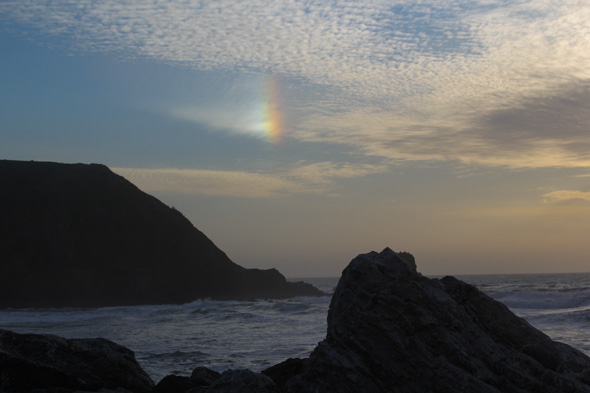 Such a gorgeous rainbow!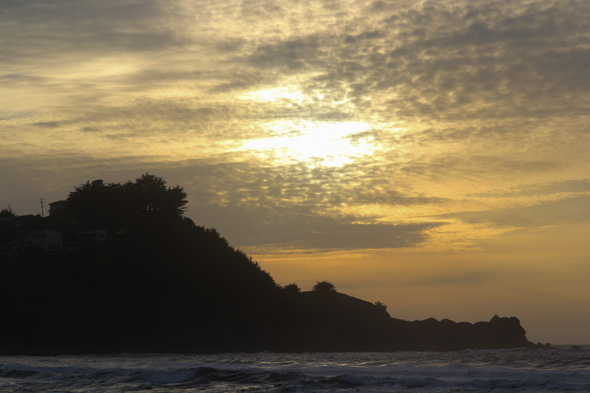 The sky was so beautiful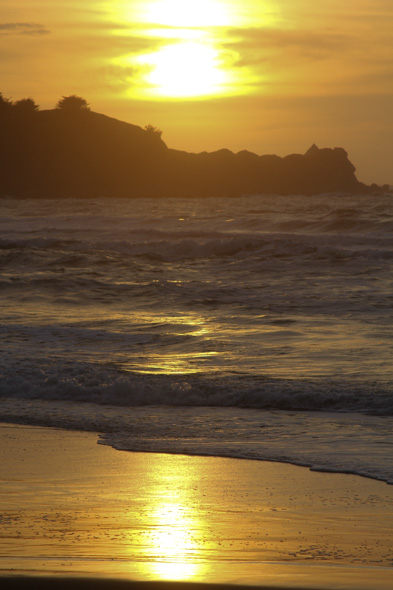 California beach sunset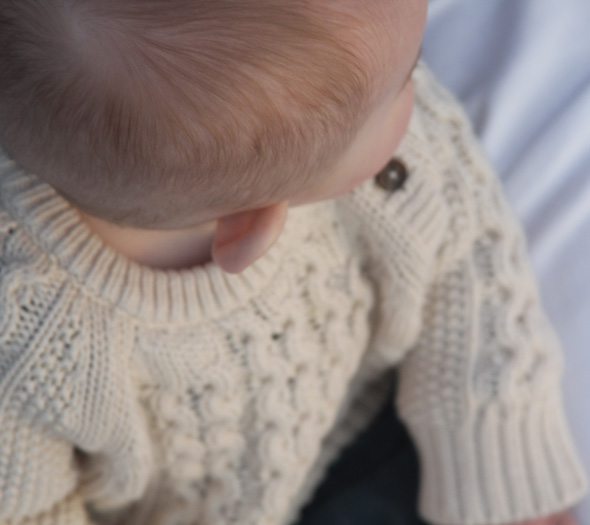 Bug and me, relaxing on the picnic blanket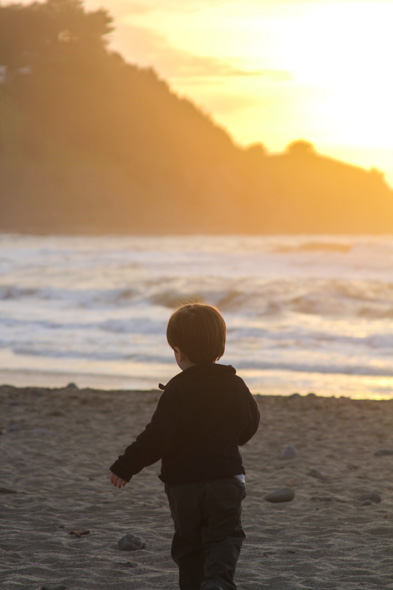 Bean, running out his energy in the sand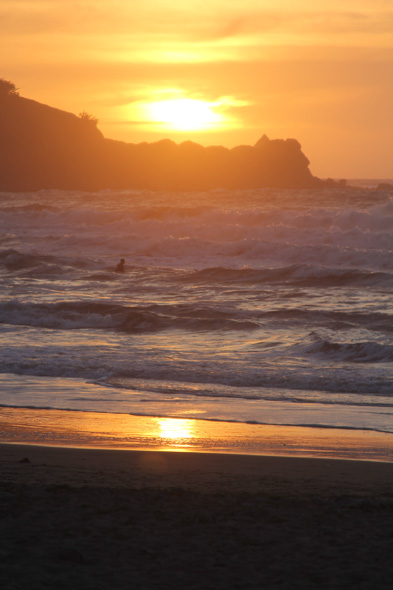 Surfing at sunset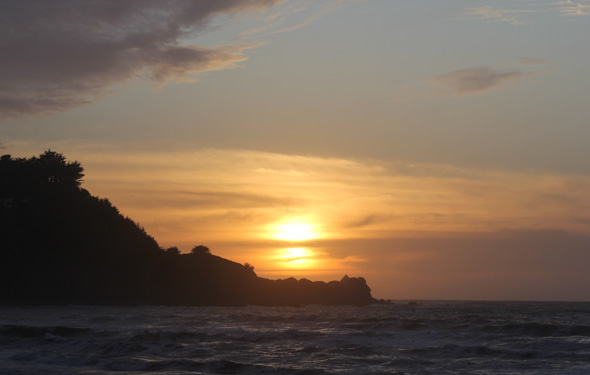 Positively stunning
Bean loves the sand!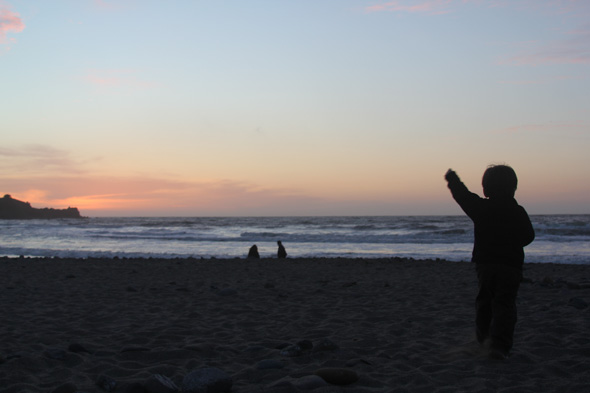 Yay for Pacifica!