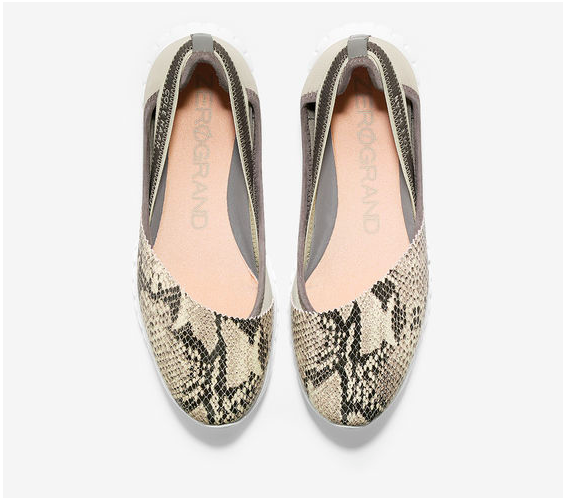 As a blogger, I've made an implied promise to you to share when I find things that I absolutely LOVE. I find that I tend to like things that my friends like and in this cluttered world of constant noise, I rely even more heavily on recommendations for my friends. It saves me time and money to learn from others. And since I consider you a friend if you're reading my blog, I want to share things that might help you as well. If you want to read more of my recommendations, look no further than the Things We Love tab (under the yellow heart) in my blog header.
Today, I want to share with you these shoes that are both crazy cute and crazy comfy!  I saw them on someone running out and about in Houston recently and at first glance, I just knew they were Cole Haans. I've loved the Cole Haan/Nike Air collaboration for a long time now and I figured that's what these were. As it turns out, they're actually a new line by Cole Haan called ZeroGrand, but the premise is the same. Super cushiony comfort combined with the quality and style we all love from Cole Haan. As a mama of three boys aged five and under who owns her own business, I'm pretty much always on the go, so this combination is key for me. I'm certain you can relate!
I debated over the silver and coral pair or the python ones and ultimately kept the python because I felt like they would go with more. When I returned the silver ones to the Cole Haan store, I saw that they also come in black. If they were a little less expensive, I would have two pair in a heartbeat, so I'll just have to stalk them for a sale!
I've been wearing these for a few weeks now and am in love with them. They're cushiony and comfortable and look equally good  with jeans and a top heading to dinner or with workout gear as we walk to the little league fields. And I just love the asymmetrical slant on the tops of them. It's very flattering. All in all, I highly recommend you try them out! They're not inexpensive, but from a price per wear perspective, they're definitely a good purchase for me. Oh, and I wear a size 9 and I find these run true to size, in case that helps you in ordering.
What are your favorite shoes that are super comfortable but polished enough to go beyond yoga pants? I'm always looking and would love to know, so tell us in the comments below…