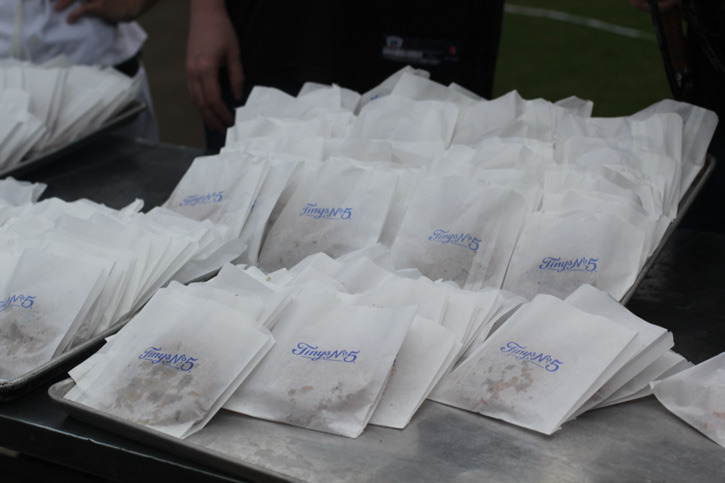 One of the best things about living in our neighborhood is the sense of community here. It is (literally) a small town in the middle of a big city and it has such a unique feel to it. For our family, it reminds us of our wonderful time in San Francisco, a city amazingly good at fostering a sense of community within the various neighborhoods.
One thing that reinforces this neighborhood feel is when our local businesses reach out get involved. One fabulous example of this is Tiny's No. 5. Every Halloween, Tiny's hands out their famous chocolate chip cookies (seriously the best I've ever had!) to the neighborhood trick or treaters. They are delish and were the best treats we got last night!
It's so neat to see how the community here gathers together on Halloween. It is reminiscent of the small town America of days gone by. Of course the "fresh out of the oven" chocolate chip cookies don't hurt either!