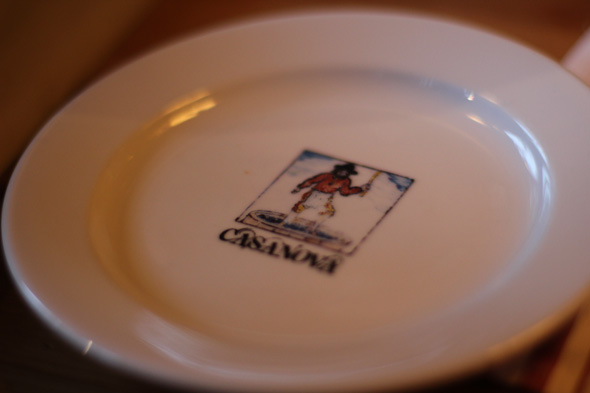 It is no secret that I love Carmel, California.  It is absolutely gorgeous with stunning cypress trees, a rocky coastline, beautiful ocean views and stunning vistas everywhere you look.  Not only does it have natural beauty, it is home to many great restaurants, fabulous shopping, quaint streets and lovely art galleries. Speaking of great restaurants, one of our absolute favorites is Casanova.  The atmosphere is old-world European, reminiscent of France or Italy.  There are lovely indoor and outdoor seating areas and the many rooms make the large restaurant seem small and friendly.  The food is outstanding.  Every.  Single. Time.  I have been to the restaurant many, many times and have never not liked what I tasted.  It is always absolutely delish!
Casanova makes a wonderful locale for a date night.  It is romantic and beautiful and their wine list is wonderful.  We have taken our littles there many times and it has worked out beautifully (well, almost every time.)  When we take the little guys out to dinner, especially when we are on vacation where our restaurant options are more limited, we like to go early-ish (around 5 or 6pm) so that we don't bother the later crowd, which tends to consists of fewer families.  Once when we went, our 11 month old was extra fussy, so the hubs and I traded off standing outside with him while the other ate each course with our three year old.  I felt horrible about the interruption, but thankfully we were there early in the evening and they had seated us in the small enclave right by the front door (and the kitchen door), so we were only disruptive to one table and they were parents as well and were super nice about it.  I could tell the hostess wasn't thrilled with us, but she was still very polite.  After that encounter, the hubs and I agreed that we would save Casanova for our next trip to Carmel sans kiddos (or maybe when they are a little older.)  That being said, Casanova has a kid's menu, so they clearly welcome families.
All in all, this place remains our favorite place for dinner in Carmel and I highly recommend that you check it out the next time you're in the area.  I doubt you'll be disappointed!  What is your favorite restaurant in Carmel?  Let us know in the comments below!