Today, we took the boys to the Houston Museum of Natural Science.  Usually, when we go to the museum we hit the dinosaur exhibit.  (Like, Every. Single. Time.)  We have a membership (which is totally worth it, by the way!) so we go quite a bit.  When we go, our boys beg for dinosaurs.  Today, however, we convinced them to check out the butterfly exhibit.  The Cockrell Butterfly Center is amazing!  The plants are stunning, the butterflies are beautiful and although it is quite warm and humid in there, it's totally worth it.  
Both Bean and Bug squealed with delight the moment we walked in the door.  Their eyes opened wide and their mouths quickly followed and they just stood there, mesmerized, taking it all in.  Hubs and I both got tears in our eyes watching these little guys soaking in the majesty of nature.  It was priceless.  They stared at the giant waterfall, they pointed at the blue sky and they talked over one another trying to tell mommy and daddy where the prettiest butterflies were.  It was so much fun for all of us!
We had fun checking out the bugs on the way into the exhibit.  (As a side note:  Do we really need an exhibit of over 100 live, hissing cockroaches?  Because I really don't think we do – I may never sleep well again.)  The boys had fun on all of the interactive screens and buttons and games.  Then, we had fun looking at the butterfly hatchery – seeing the cocoons and all of the new butterflies being set free in the exhibit.  In the exhibit, we loved the flowers and the butterflies, the fish, the snake and, Charro, the iguana.  There was lots to see!
After walking through the butterflies, we let the boys run around the honeycomb room for a bit and play with the magnet tables and wood block puzzles.  They were in heaven and it gave us a nice break to let them run free in a room made just for them.  If you haven't been to the Cockrell Butterfly Center or if you haven't seen it through little eyes recently, I highly recommend you put it on your Houston Summer "Bucket List."
What is YOUR favorite part of the Houston Museum of Natural Science?  Tell us in the comments below – we want to know what to see next!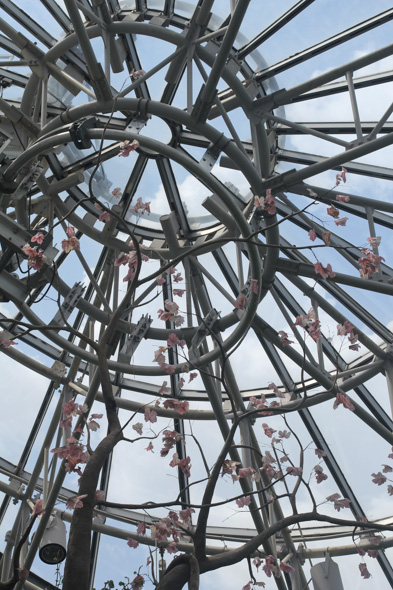 The gorgeous roof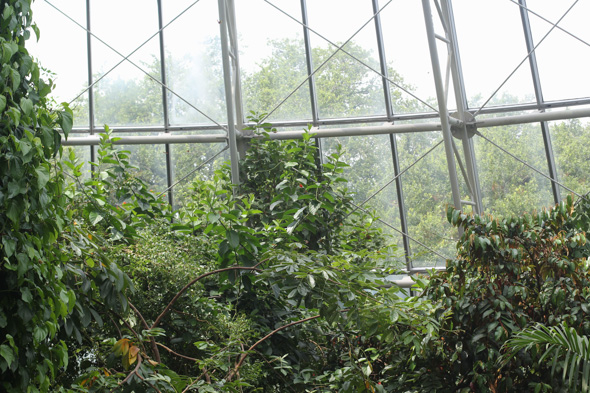 Plants galore!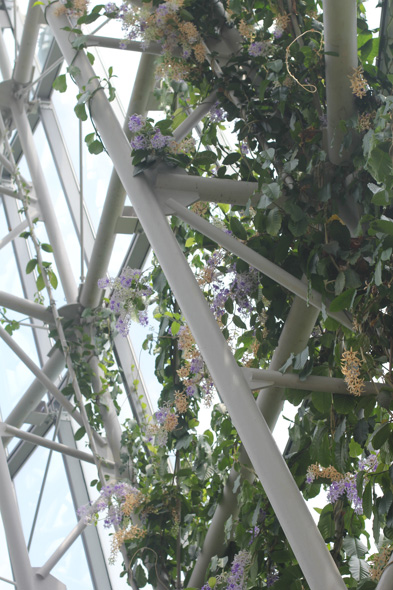 Beautiful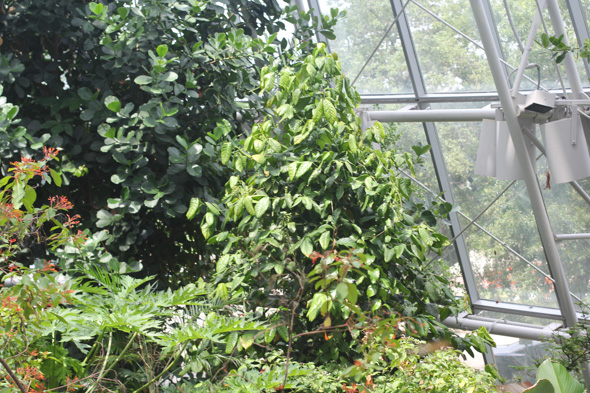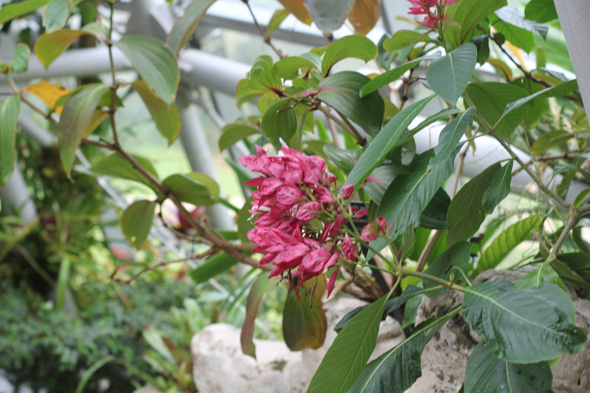 Stunning plants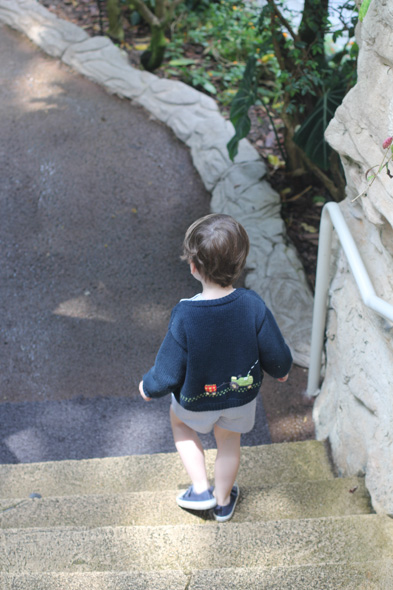 Bean going down the steps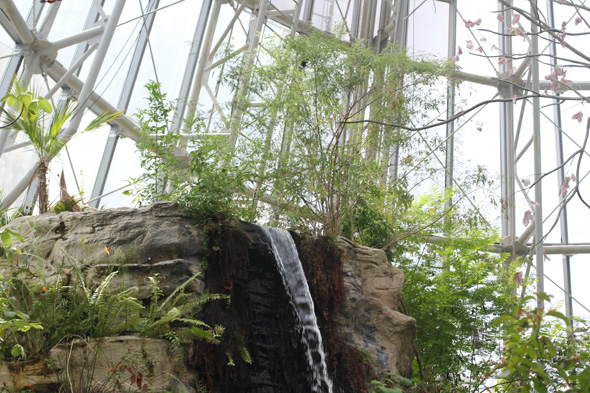 The big waterfall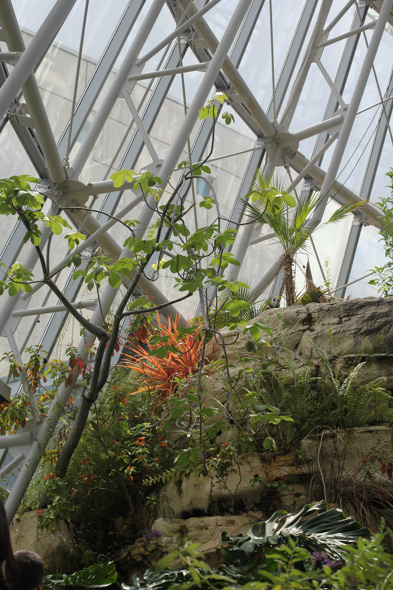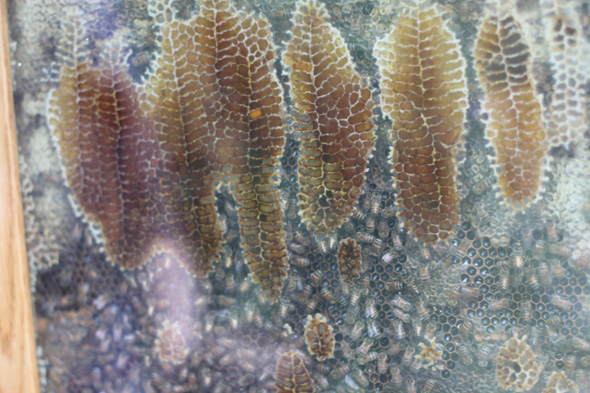 LOTS of bees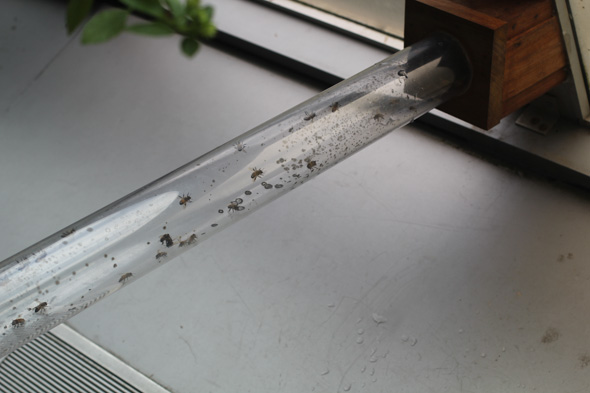 The "door to the outside" for the bees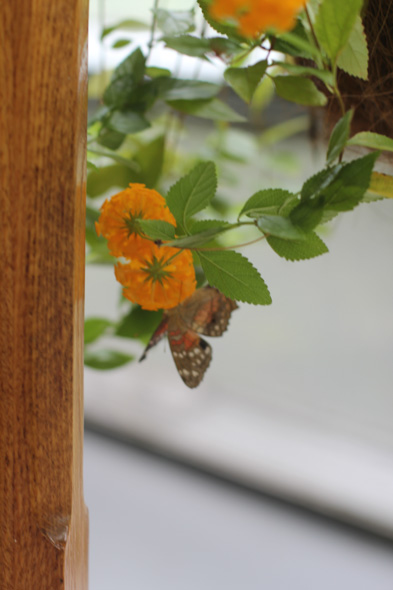 A little guy on a flower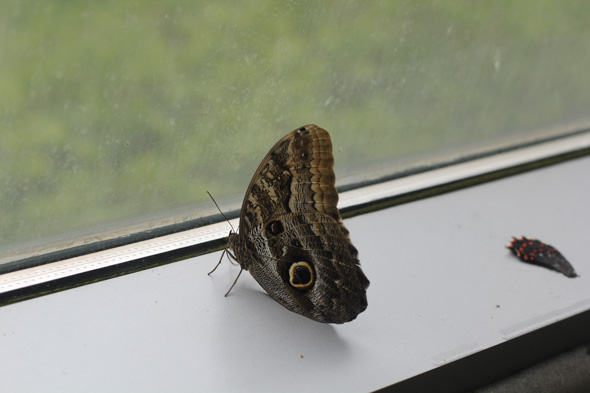 So cool!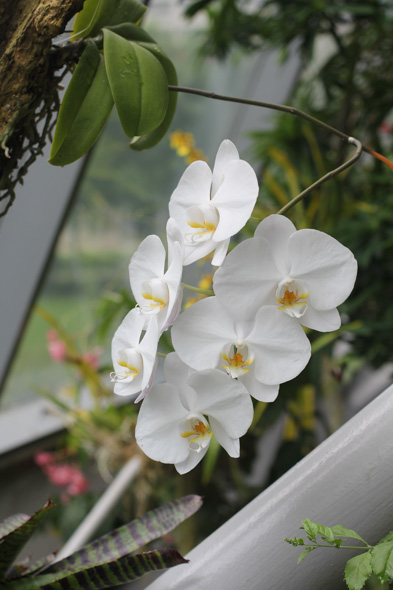 Beautiful orchids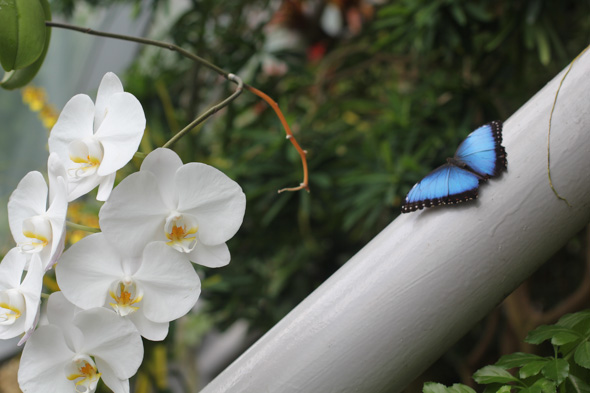 Hubs and my favorite butterfly!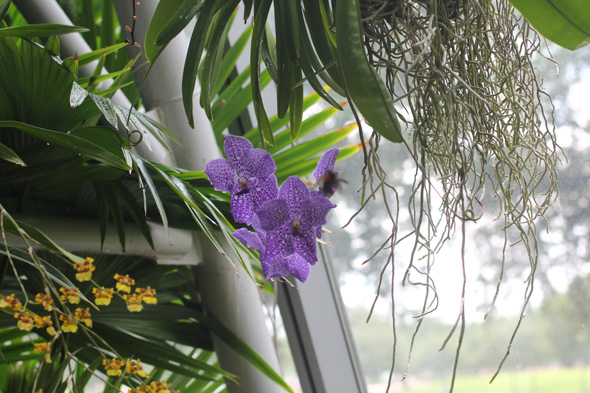 More beauty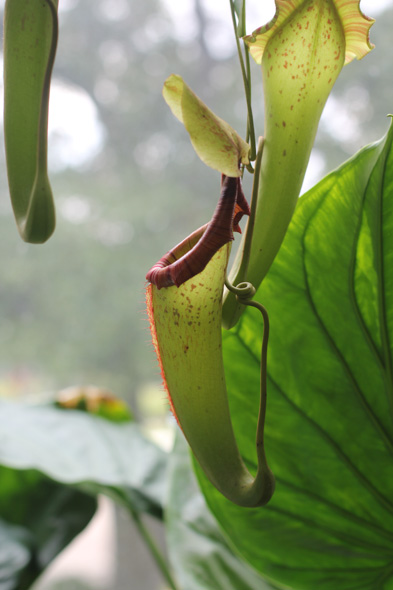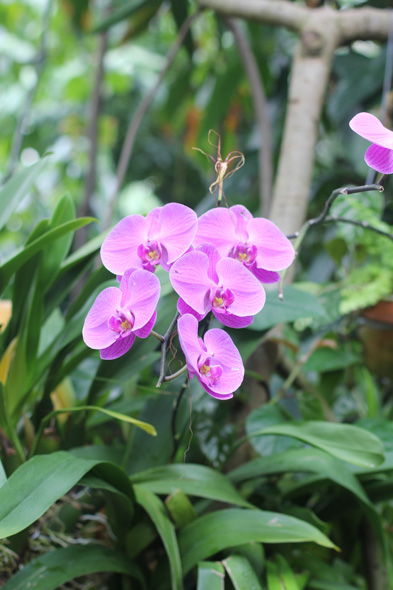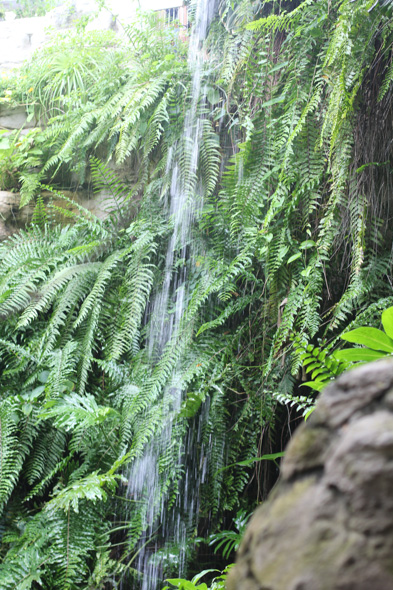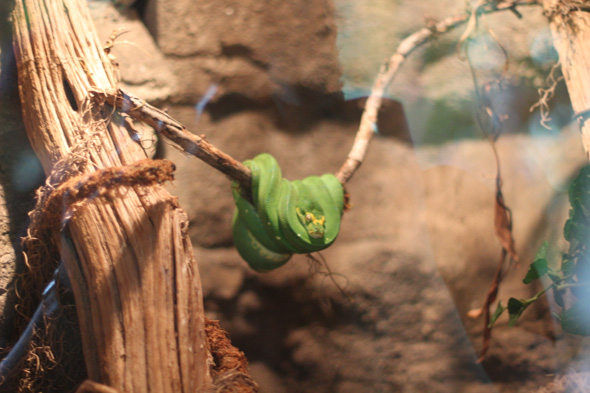 A constrictor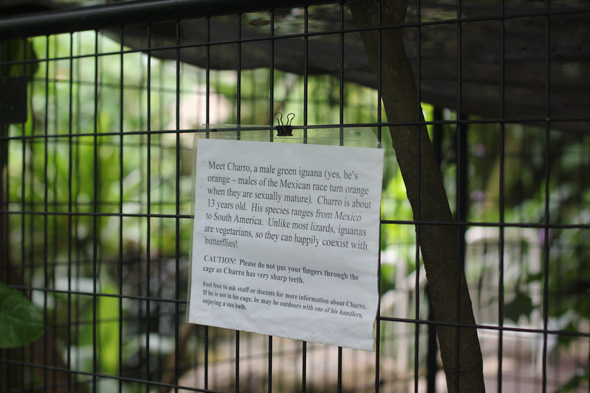 Meet Charro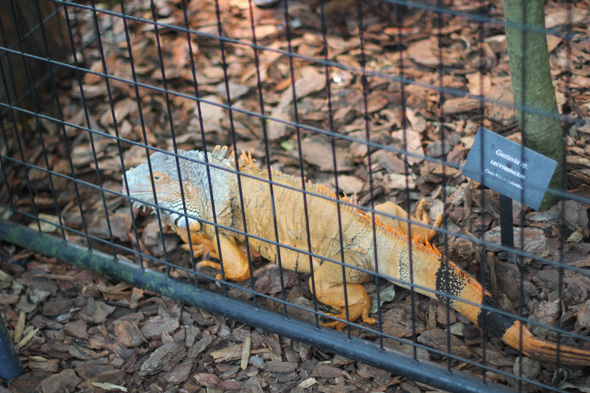 How fun is THIS guy?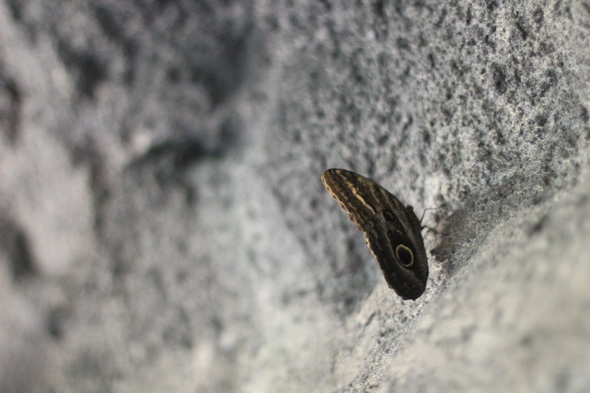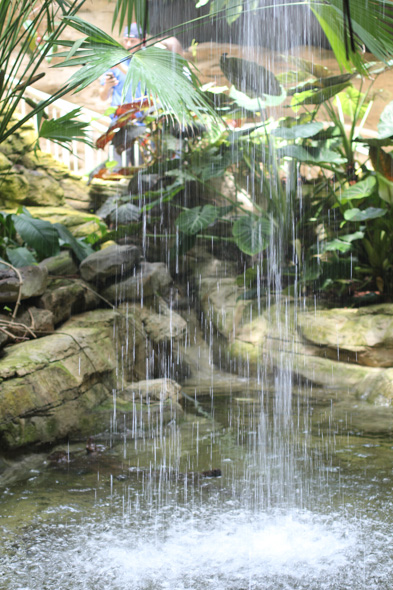 Bottom of the falls