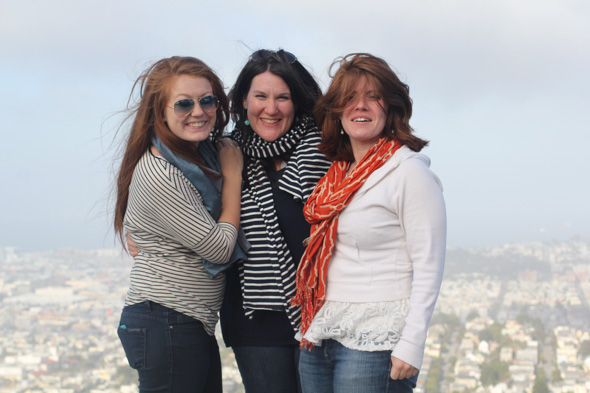 If you've never been up to it, Twin Peaks is worth a visit.  For the twisting, winding road up and the slightly confusing directions to get there, you'll be rewarded with incredible panoramic views of the city.  (Above is a photo of me at the top with my beautiful cousins visiting from Atlanta.)  Foggy or not, the views are stunning at 922 feet above sea level.  From the top, you can see Market Street as it bisects the city, ending at the Ferry Building.  You can see the Bay, the Golden Gate Bridge, the Bay Bridge and countless beautiful churches and buildings.
Of course, it also makes a fabulous photo op, as you can see from the photo below that I took of my adorable cousins from Seattle when they came to visit!  I take almost all of our friends and family who visit us up to Twin Peaks, because the views are unparalleled.
To get to Twin Peaks, you can drive, though parking spaces are rather limited, but I've always been able to score one without much problem.  (Here's a link to it on Google Maps.) You can also hike up if you're up for the hilly workout or bike up, if you're a decent cyclist that can handle the switchbacks with cars on them.
It is almost always VERY windy up there, making it rather cold, so dress accordingly.  And definitely don't forget your camera.
The winding road up and Market Street down below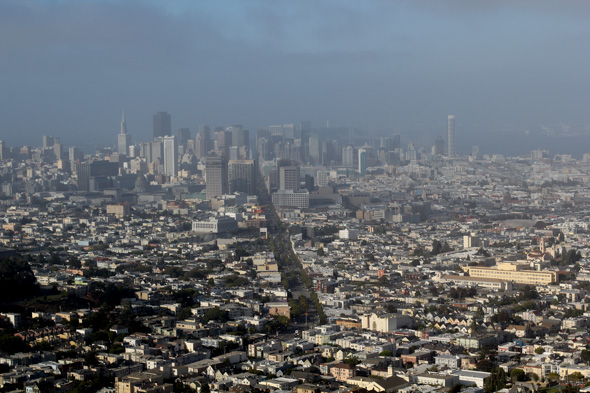 The same view on a foggy day (still breathtaking!)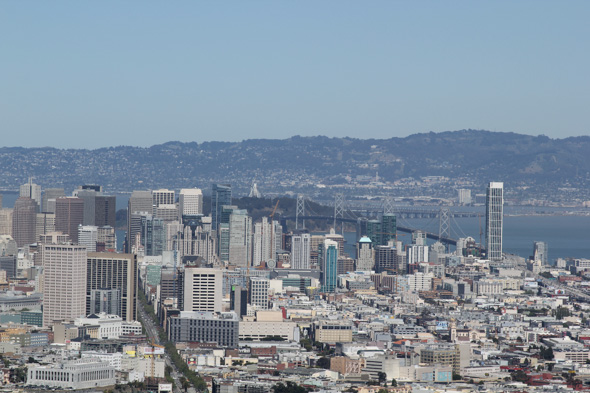 The beautiful Bay Bridge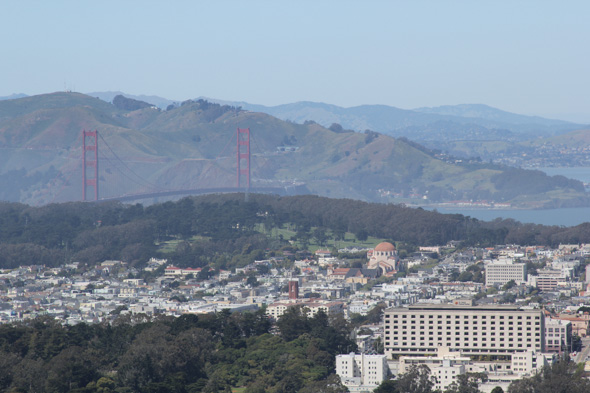 The iconic (and beautiful) Golden Gate Bridge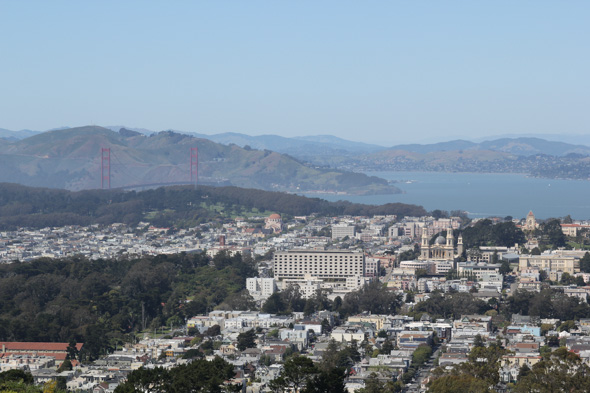 Stunning panoramic views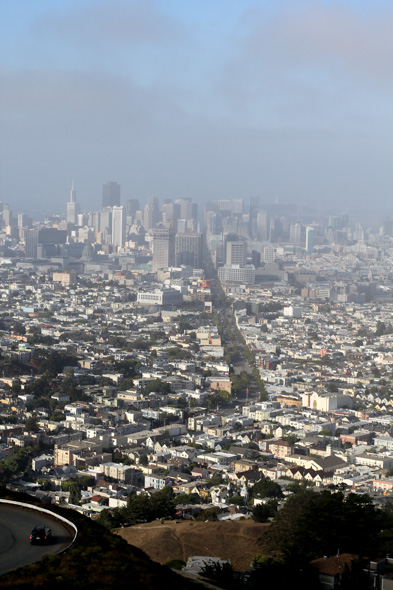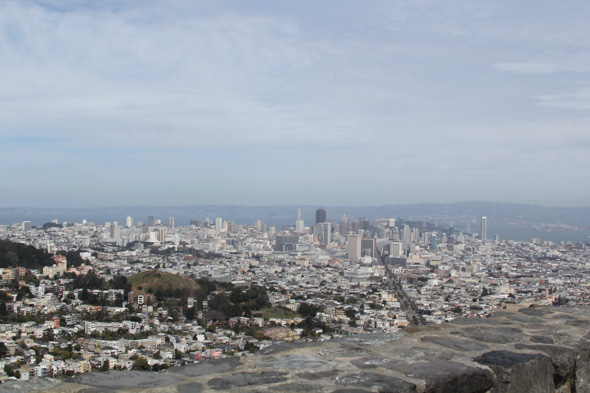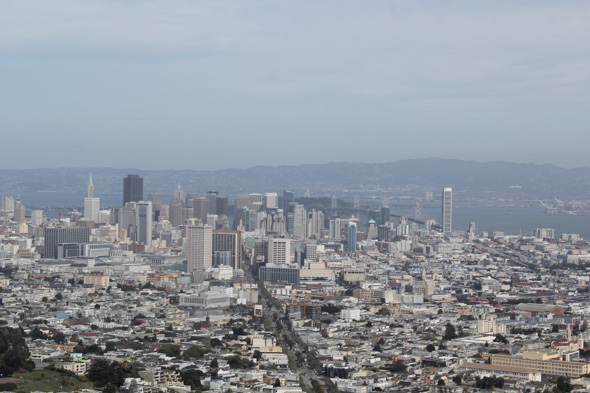 City by the Bay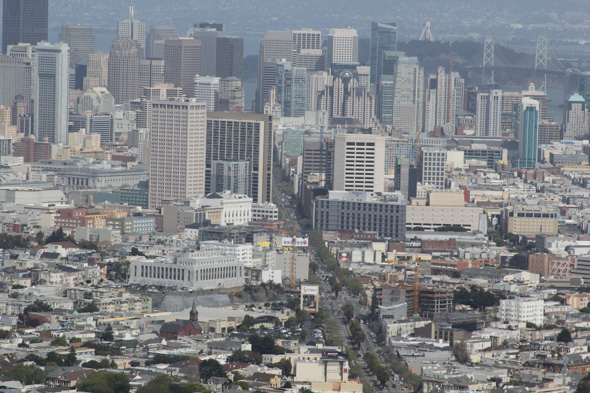 Market Street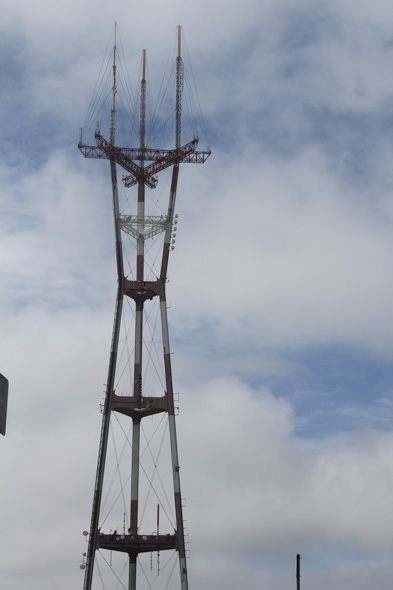 Sutro Tower – connecting hilly SF to the rest of the world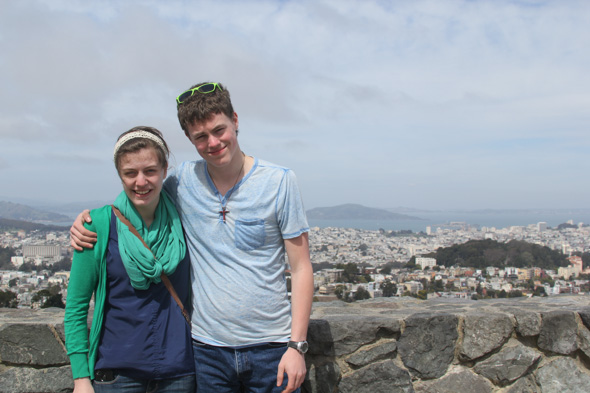 My sweet cousins visiting from Seattle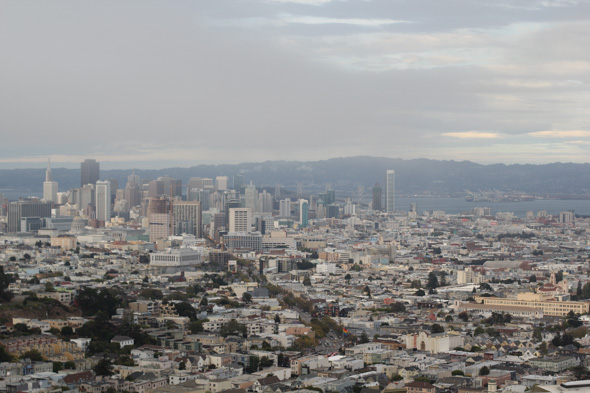 A view of downtown San Francisco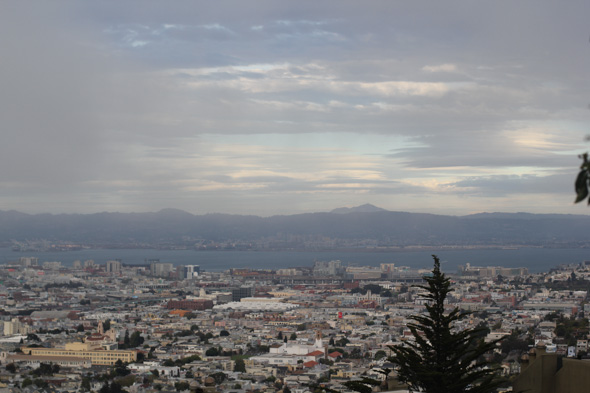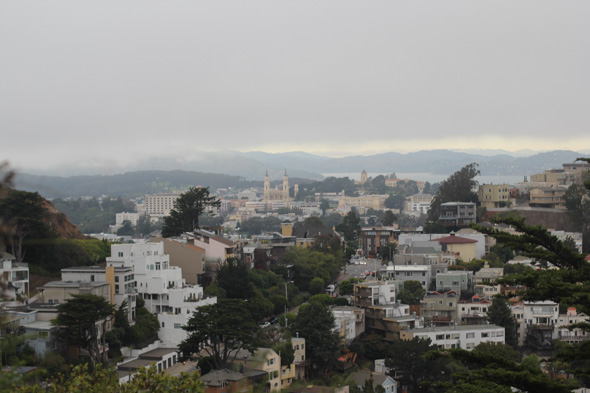 Fog over the Marin Headlands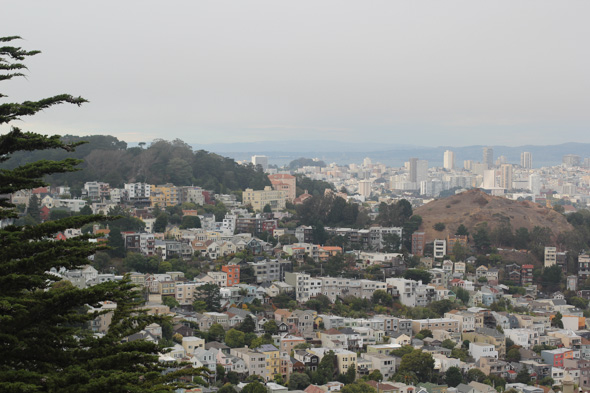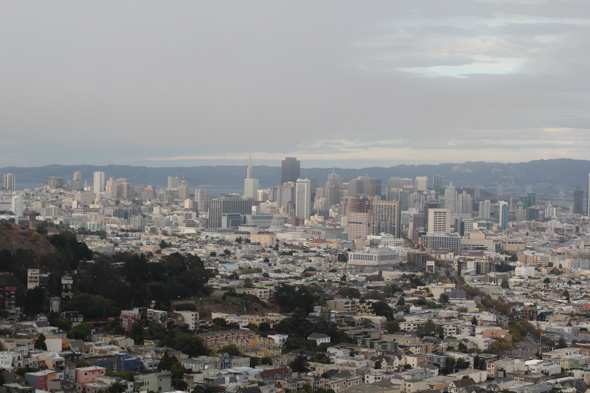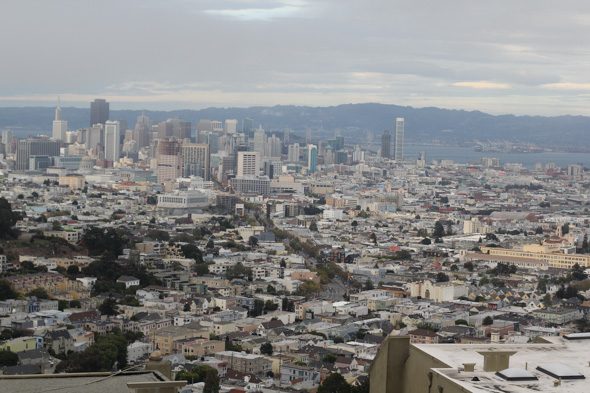 Even on an overcast & foggy day, the views are stunning