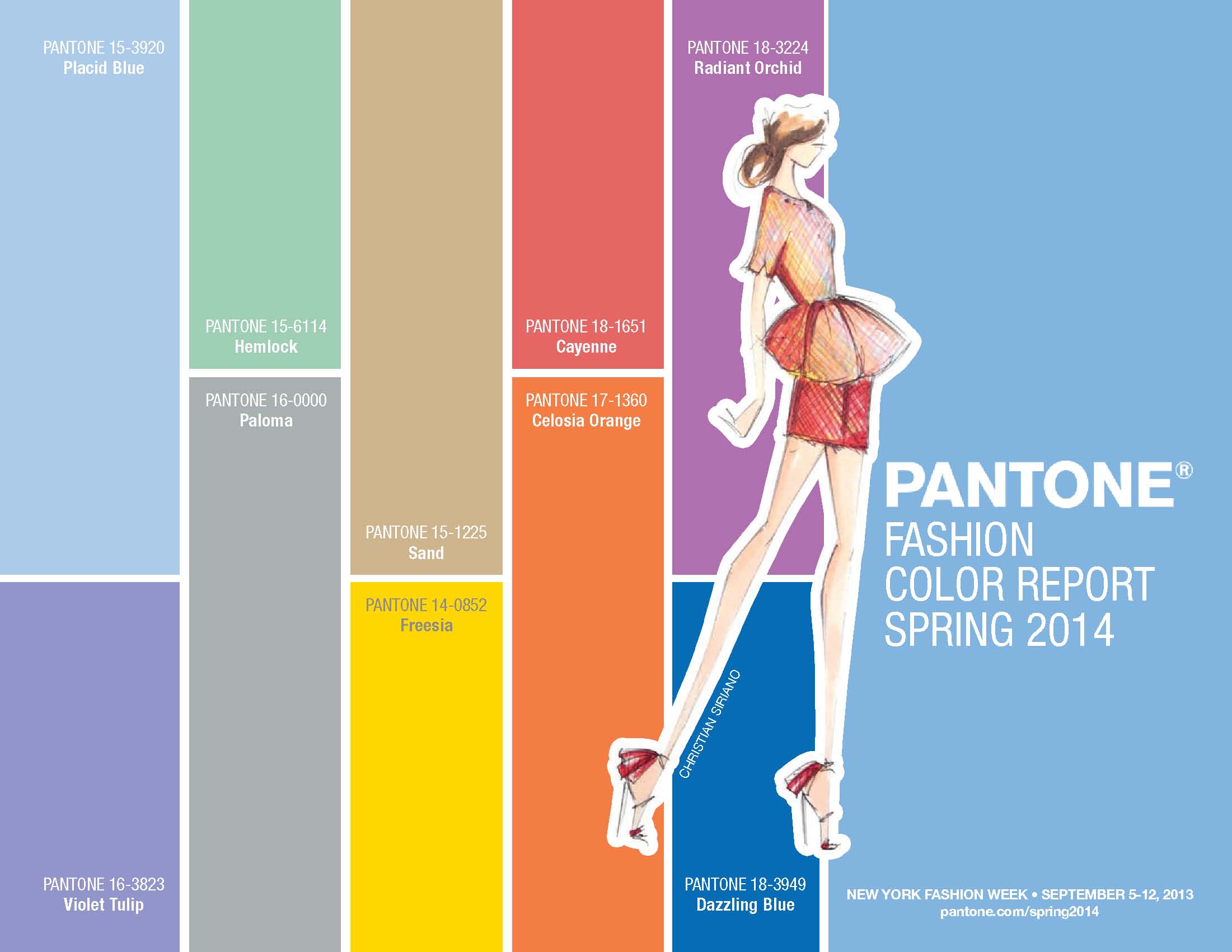 Yesterday, I wrote about the Pantone "Color of the Year" for 2014…the lovely radiant orchid.  Pantone has also release in its Fashion Color Report for Spring nine other colors in the palette that they have seen designers using for their Spring collections.  I really love the colors and am hoping to incorporate some more of these bright, breezy colors into my Spring wardrobe in a few pieces.
Another way to incorporate some of the colors into your trousseau is, of course, through jewelry.  So, I've compiled a collage of pieces from my collections that are similar in color to the ones in the Spring 2014 color palette above.  Thankfully, good jewelry is timeless, so it is fun that several of these pieces are from prior collections of mine, but are current all over again.  I LOVE that!  I really do strive to design jewelry that my customers will wear for many, many years to come, so it is extra fun for me when I see a piece on a customer that I know they purchased ten years ago or I notice that pieces selling well that I designed five or eight years ago.  That speaks directly to my vision for this company and I am truly thrilled when it happens.
Click to shop see these pieces (and a few more in the palette colors above!) on our website.
What's your favorite piece from our line?  Do you have a "vintage" piece that you think we should bring back?  Let us know in the comments below!