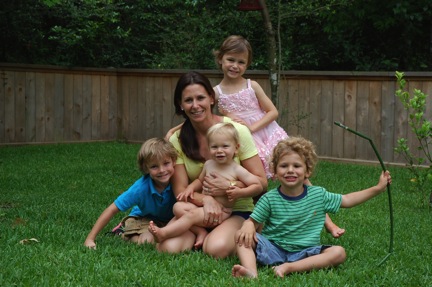 Today is a guest blog post by my friend Bethany Factor.  She's one incredible and creative mama and she has some fabulously fun ideas to share and a great perspective-altering video as well…
Bethany is a mom of four kids 5 years old and younger. She recently launched a website called ThumbWar to help make you a better mother, father, spouse and employee. Her website is the perfect combination of personal assistant and best friend. She has created Houston's largest parent rated activity and camp network. ThumbWar "battles boredom." She is currently working on adding Houston's largest parent rated pediatrician and pediatric dentist network. She is always interested in franchisees as well.
Bethany and Andrea met in elementary school and Andrea is an inspiration to Bethany with her ability to juggle her never-ending entrepreneurial spirit and being a supermom.  (Andrea thinks that's really funny, since Bethany is a working mom with FOUR children!)
I know – don't freak out about the title. Mothers are planners and to just wake up one day and "see where the day takes you" may drive some women insane, but there is a very special pleasure in the unexpected. I remember my summers – late mornings in PJs, late nights hanging out with neighbors, and the only screen we knew was the TV screen. When my siblings and I were bored, we went outside for a bike ride or read a book on our summer reading list.
In a recent WSJ article, titled, "When Summer Was Easy," I quote Dave Shiflett – "When I was a kid, you saw lots of thinner people reading fat books. Now you see larger people staring at thin phones."
Is it really "better" to have 1-15 year olds in camps all day long, spending a fortune, and making parents stress about driving kids from place to place all summer? Now I hear you saying, "didn't this chic just say she is the founder of a website for busy parents to plan their kids summers and she promotes filling up on summer camp craziness?" Yes, so true – camps are great to inspire kids and to encourage retention rates of the 9 months of schooling, but imagination generated out of boredom is imagination at it's greatest. I tell my kids – "if you are bored then you are boring."
If you find your children at home this summer splitting time between screens (tablet, stealing your iPhone, movies, TV, etc), surprise them with these 15 fun activities and spend some ordinary time with your kids making memories of a lifetime.
15 simple reminders of easy summer fun on a whim. Let the ordinary excite our kids again. Relax and watch their imaginations grow!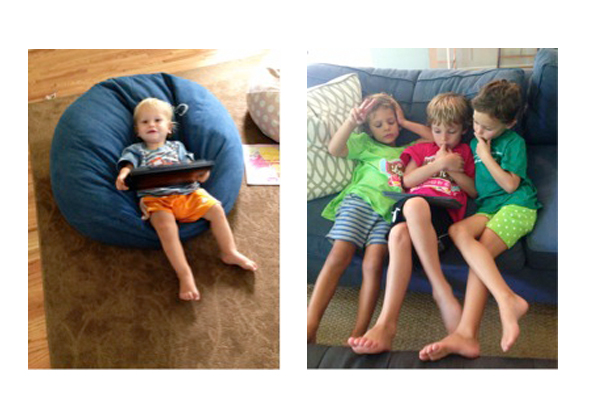 This is my 14 month old with an iPad – I seriously need to hide that thing…forever.
Lemonade stands!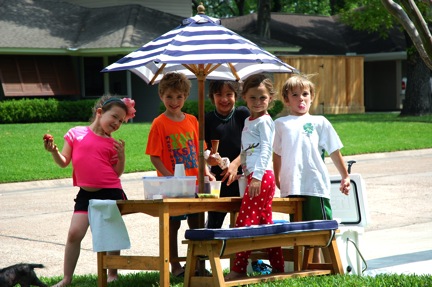 Dress for an adventure, go on a walk, and gather worms and doodle bugs (you don't have to actually touch them yourself)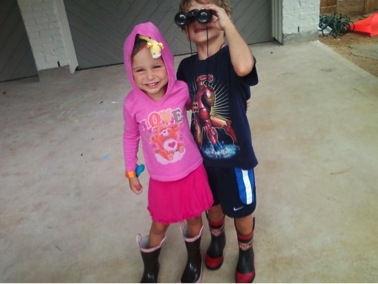 Use your hair dryer to melt old and broken crayons into art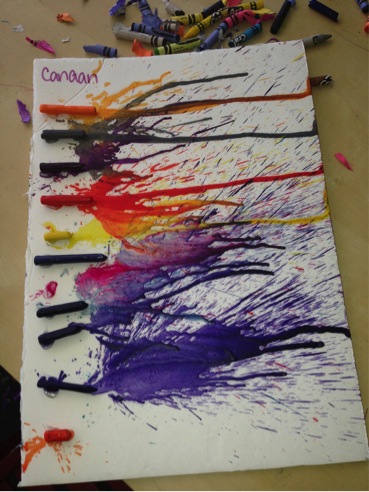 Play outside in your PJs – all day long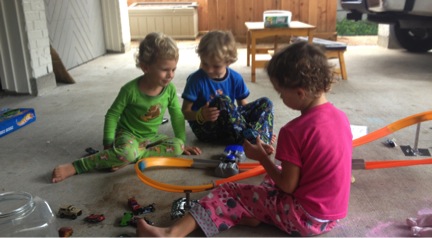 Take a nap in the sun after playing in the sprinkler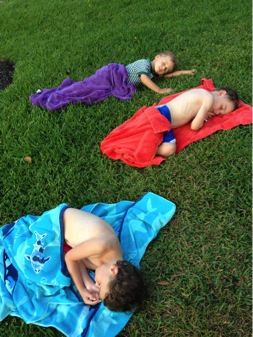 Let them get muddy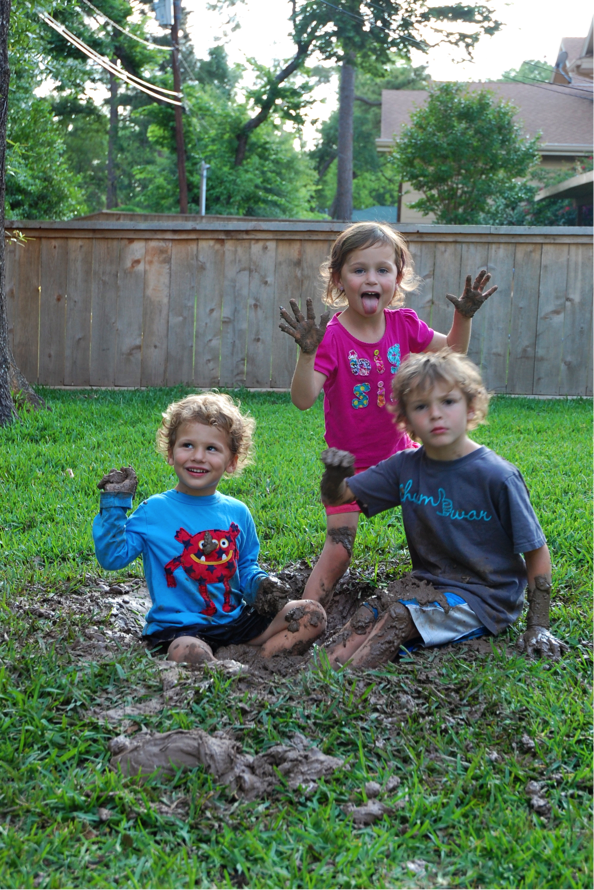 Pay for chores (I give $1 to fold and $1 to put up)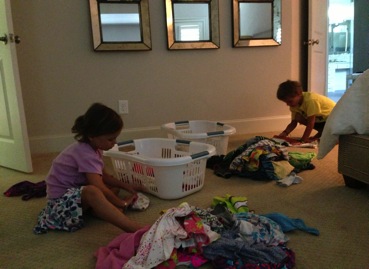 Hand out shaving cream bottles and see what happens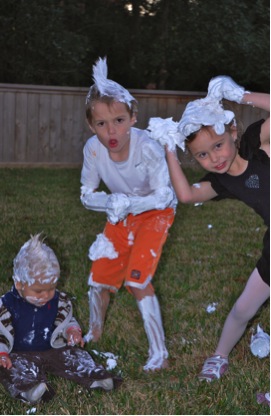 Encourage library time and spend at least an hour there before leaving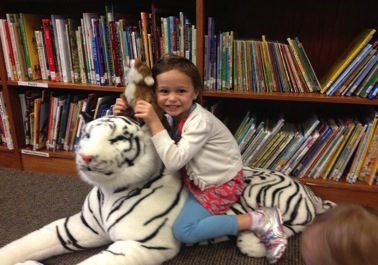 Make brownies and let them lick the bowl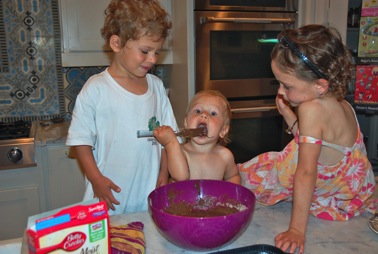 Stay up late every once in a while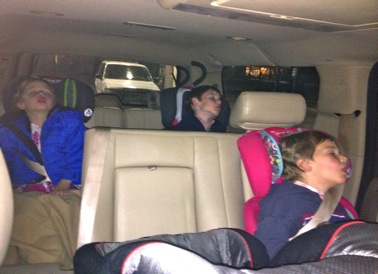 Be silly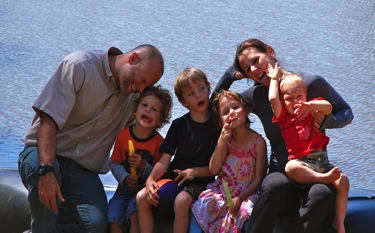 Play in the rain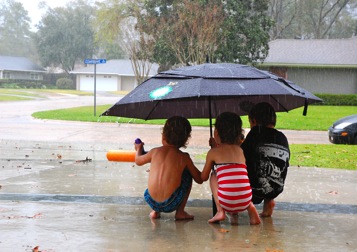 Make a fort and let them keep it up for at least 24 hours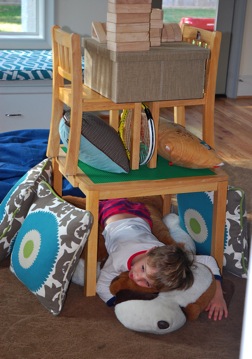 Surprise them with a Silly String War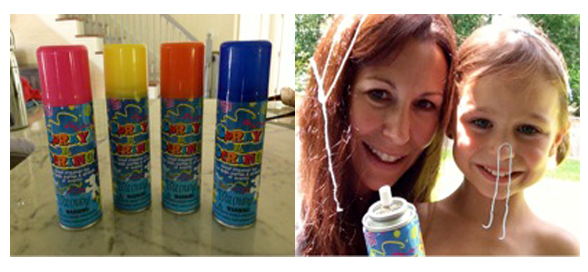 If you ever think your child is not doing anything interesting during the summer and it's just an "ordinary" day, watch this video and appreciate the ordinary.
For more about Bethany and her "Battle on Boredom" visit her site www.DeclareAThumbWar.com or find her on Facebook www.Facebook.com/ThumbWarHouston