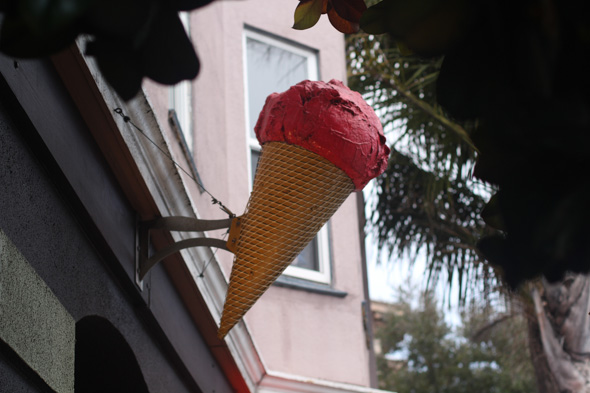 …we all scream for ice cream!  What to do on a Saturday night in Summer…grab a cone, of course!  Even though it it officially "Fogust" here in San Francisco, the fifty-degree weather didn't stop us from a little frozen indulgence tonight.  We packed up the kids and headed over to the original location of the Bi-Rite Creamery.  If you haven't yet tried this local spot, you owe it a visit.  Their ice cream is handmade and their dedication to detail is apparent in every bite.  They've got fabulous unique flavors and I have yet to try one that I don't like.
They're probably most famous for their Salted Caramel, but I'm also a big fan of Honey Lavender and Coffee Toffee.  Whatever you chose, I'm guessing you won't be disappointed.  Bi-Rite has a definite cult following here in San Francisco, so if you see a line that goes down out the door and the block, don't be surprised.  It's almost always like that, no matter the weather.  Don't be dismayed, though, the line moves pretty quickly.
We love to grab a cone (or a pint to share) and head across the street to Dolores Park.  It's a lovely walk around the park and has fantastic views of the city.  And the ice cream doesn't disappoint!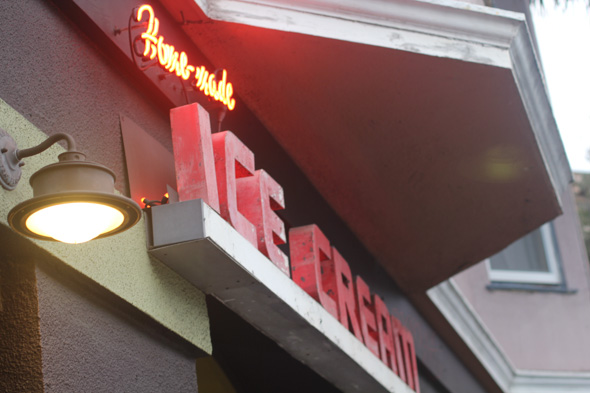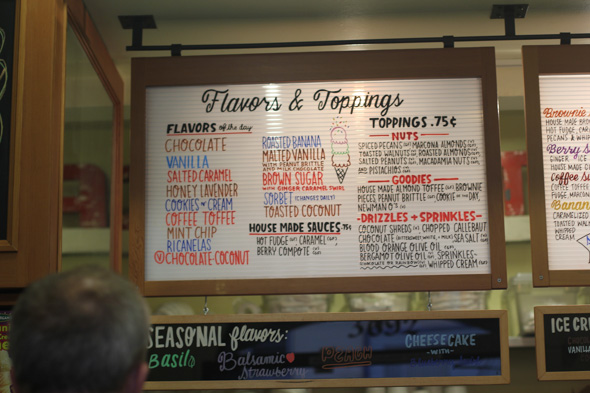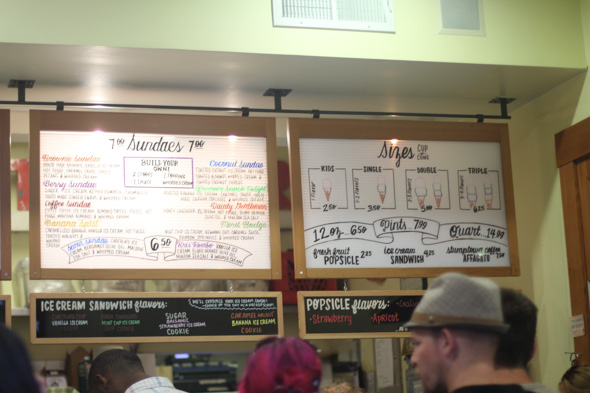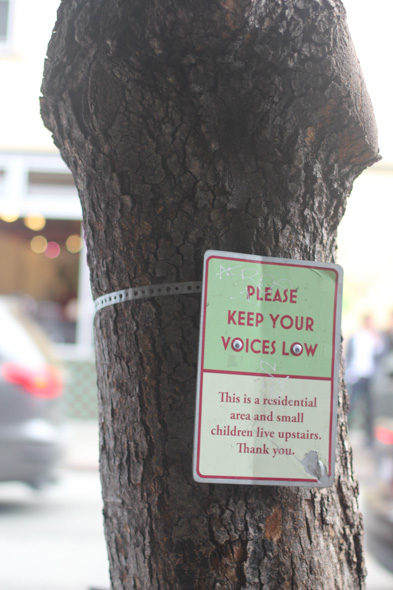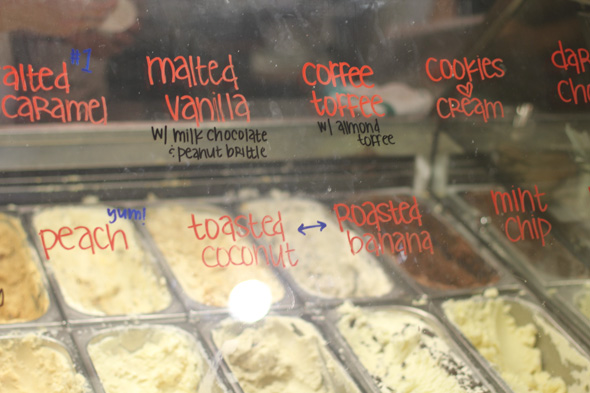 decisions, decisions…