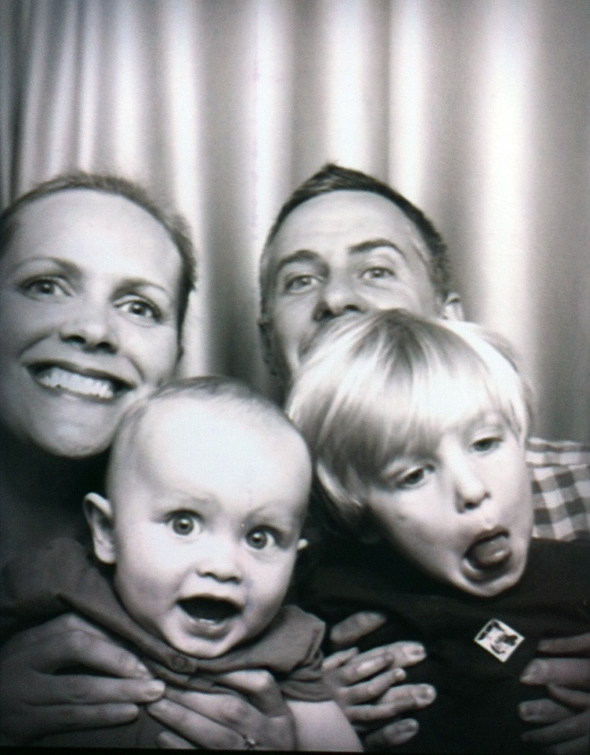 We met over bongo drums.  In a loud room with crazy music and a symphony of voices singing loudly, as we sat in a circle banging on drums, we smiled at one another.  It was one of those knowing smiles that mothers give one another as they are doing something for their kid's sake – something like Music Together.  Oh, it's fun, don't get me wrong, but it's a bit of a sacrifice as well some mornings when you're over tired and feigning a smile through yet another rendition of "Tingalayo."  Kim is absolutely precious, though, and so is her son Hugo (this kid is going to be SUCH a lady-killer!) and we became fast friends.  Kim is an artist, though at the time, she hadn't really taken her business full-scale.  We had many chats over coffee about life with a toddler, navigating San Francisco as a mom and being an entrepreneur.  Every single time I left Kim's presence, I felt sunnier in spirit and more optimistic and upbeat than I had going into the conversation.
Don't you just love people like that?  Always a smile and a positive outlook, even if things are rough at the moment?  Kim is one of those people.  Kim has since launched Senn & Sons full-scale, had another baby boy (Freddy – is that just the cutest name?!) and has also moved back home to Minnesota – a huge loss for us here in San Francisco, but I know a wonderful gain for her family and friends there.  I continue to be inspired by Kim and her company, which has amazing design.  Her paintings are fantastic and are a wonderful starting point for anyone designing a nursery.  They are modern and cool with a touch of whimsy and easily transition into a "big" boy or girl room.  And, you just have to follow Kim's blog – it's full of great ideas and mom inspiration as well.  You'll feel like you two are best buds after just reading a few posts!  Since I love reading her blog, I just knew she'd be a great person to do a guest post on my blog and I think you'll agree that she is…
---
When I work on room designs and artwork for nurseries, I always have a starting point for inspiration – it could be a toy or game, a piece of furniture, a pattern, even a piece of jewelry. After Andrea asked me to write a guest post for her blog, I knew I wanted to design a nursery inspired by one of her gorgeous creations.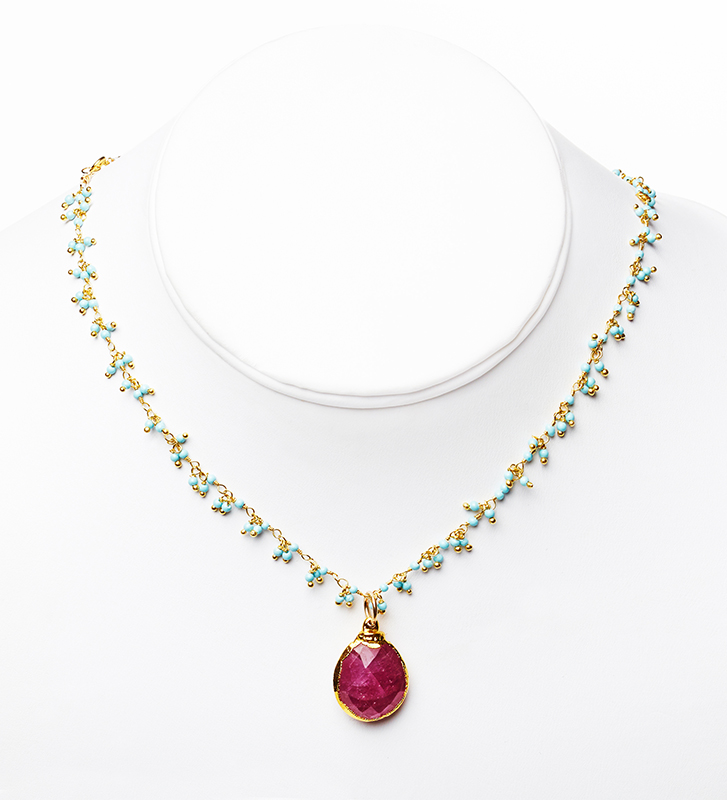 I couldn't help but be drawn to this colorful necklace, with its turquoise seed beads like little droplets of water and the bright pop of fuchsia – I could just picture a little girls' room in a sweet bungalow near Ocean Beach in San Francisco. There's a duality of sophistication and casualness that feels like the mood where the city literally meets the sea.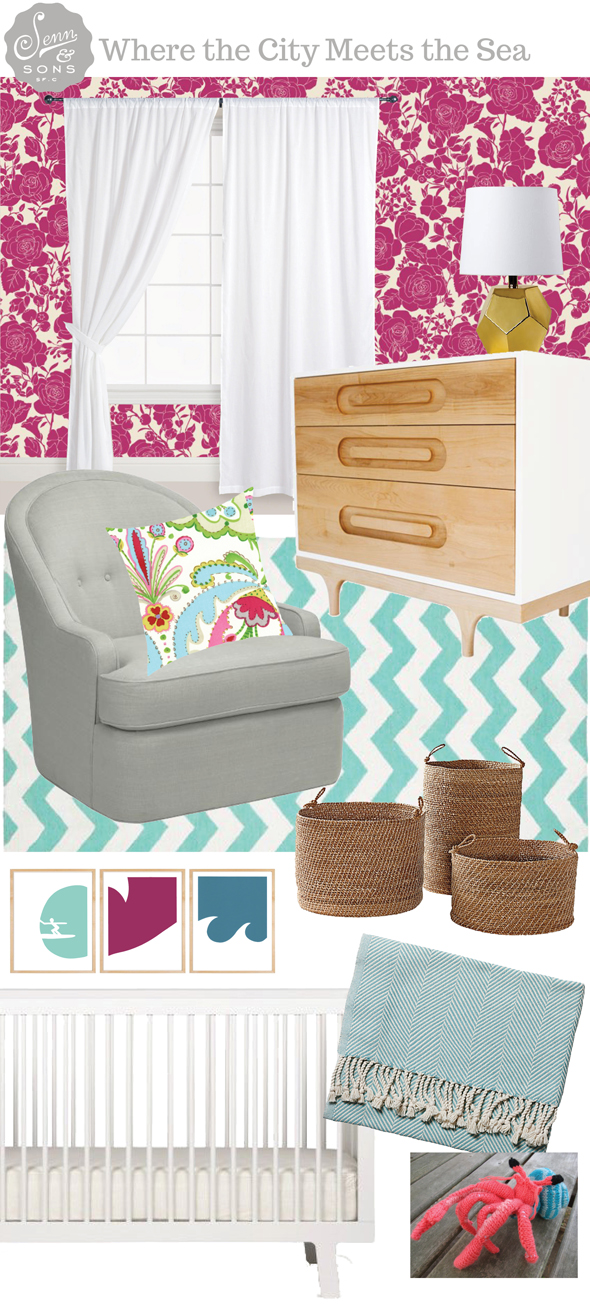 The chevron rug conjures a wave-like pattern to ground the room, while whimsical floral wallpaper creates another connection to nature. Top that with some woven seagrass baskets (a nursery can never have too many storage options!) and practical but chic furniture, some graphic surfer artwork and an adorable stuffed hermit crab and I can almost feel myself back in the outside lands of SF.
Wallpaper, Hygge & West :: Lamp, Land of Nod :: Dresser, Kalon Studios :: Glider, Dwell Studio :: Pillow fabric Kumari Garden Sujata Pink, fabric.com :: Baskets, Serena & Lily :: Surfer Artwork, Senn & Sons ::  Chevron Rug, PBTeen :: Sparrow Crib, Oeuf :: Throw, Serena & Lily :: Stuffed Hermit Crab, Etsy
I'd love to hear from you! Find me at sennandsons.com and facebook.com/sennandsonsSF.