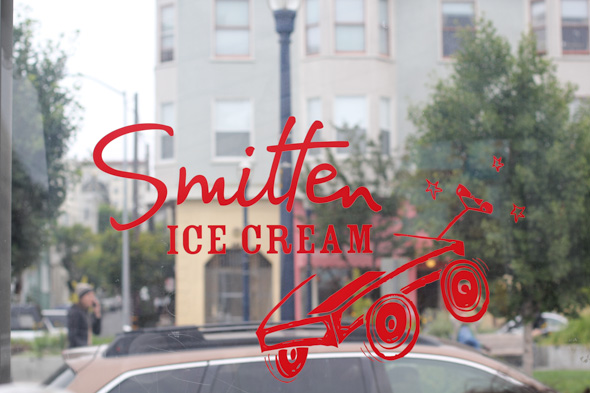 San Francisco is a city of invention.  The city breeds new ideas pretty much nonstop.  The people who live in it are ambitious and are game-changers.  They create new apps, new technology and new social services.  They write books, start companies and create art.  And the people of San Francisco are always cultivating change with new ideas – even in ice cream.
The hubs and I tried Smitten Ice Cream for the first time today.  Smitten, located in Hayes Valley in a rusted out shipping container, makes made-to-order ice cream on the spot.  Seriously!  They use fresh, seasonal ingredients and make the ice cream when you order it.  Their flavors are unique (but not just for the sake of being different,) change daily and are delicious.  We had fresh mint chip and salted caramel and both were wonderful.  It's a pretty cool process to watch.  Using liquid nitrogen, they freeze your ice cream at super low temperatures and, in the process, make fresh, creamy, tasty ice cream as you order it.
It's a cool concept in a cool building and it is definitely worth trying.  Grab an ice cream and take a walk around cute Hayes Valley.  Or, if you have littles with you, walk over to the small playground in the middle of Octavia Street and enjoy your fresh frozen treat while they run out a little energy!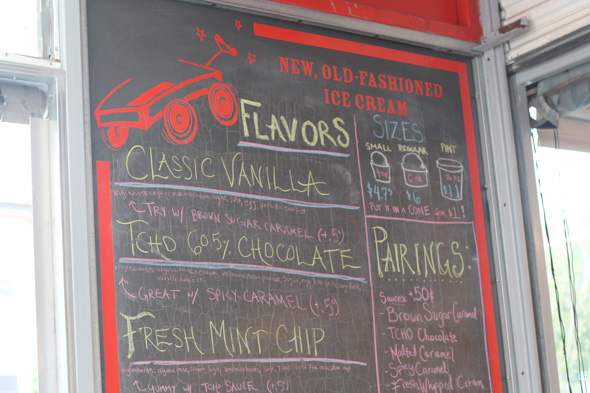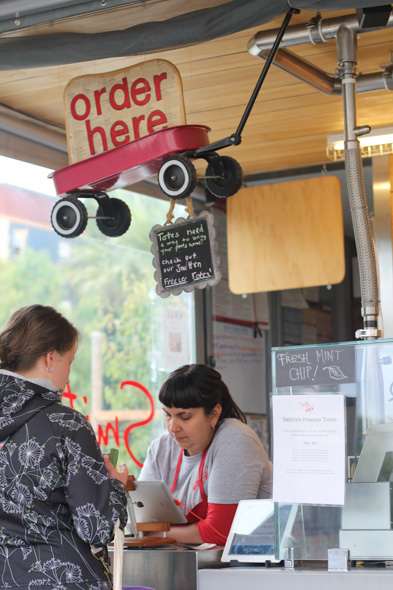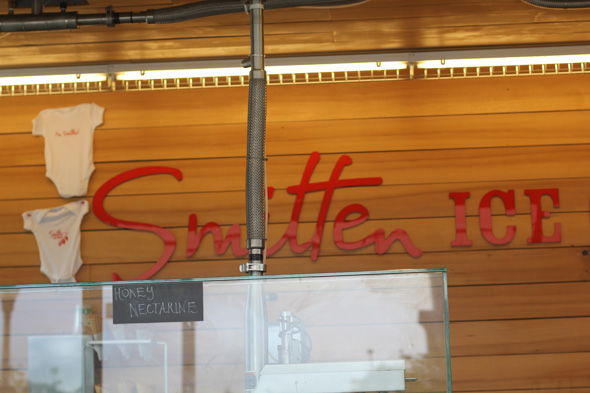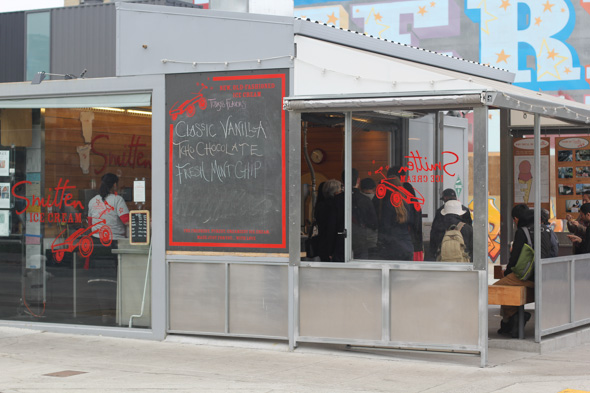 The cool shipping container building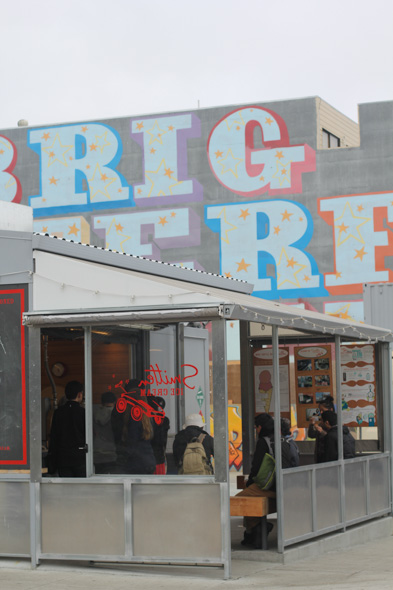 Colorful Hayes Valley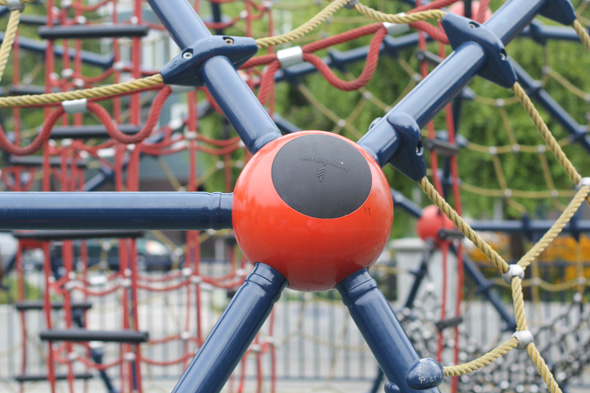 The playground on Octavia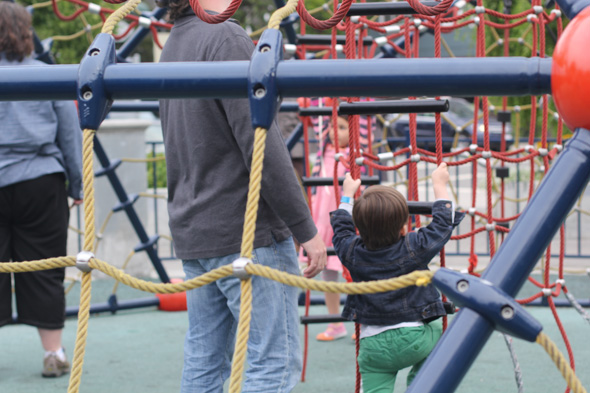 The Bean playing on the climbing structure