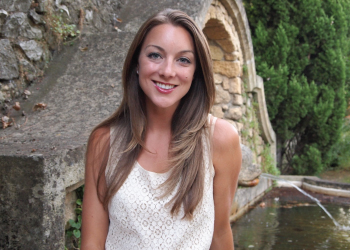 Seriously, how cute is my friend Stephanie (above?)  I love this girl.  She is absolutely just as sweet as she is cute.  And she's just as amazing at throwing parties as she is sweet. Stephanie runs Stephanie Larson Events, an event planning business here in San Francisco.  Her company provides boutique wedding planning & coordination services in the San Francisco Bay Area.  I've been fortunate enough to attend a few parties that Stephanie planned and let me just tell you, it was like a Pinterest board came to life.  This girl has talent!  One such event was our friends Brian and Mina's wedding.  It was held at Rome Valley Vineyards in Garden Valley, California and it was spectacular (not to mention a TON of fun.)  Brian and Mina incorporated so many fun things into their special day, as you can tell from the gorgeous photos on Stephanie's blog post.  (Sidenote – the photographer is also a friend of mine and you'll be meeting him in a few weeks as well!)
Today, Stephanie has some helpful wedding planning tips for us.  So, let's sit down with the real** San Francisco-based wedding planner and see what fab ideas she has for us today.  (**Not that I don't also adore the San Francisco-based movie, The Wedding Planner, and J-Lo's impeccably dressed character, because I do!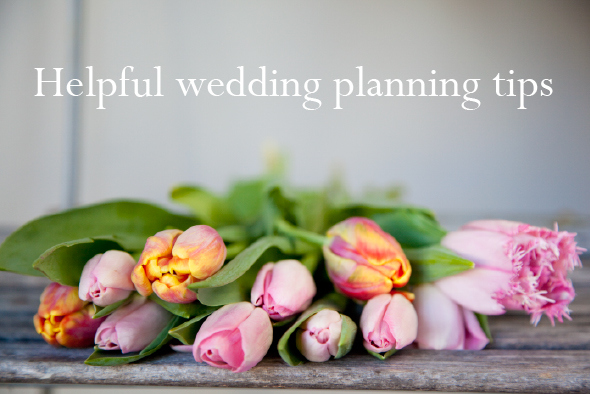 BE INTENTIONAL WITH YOUR TIME
I recently become a new parent and while reading through a parenting book I came across the principal, "begin with the end in mind".  Although this seems like a simple organizational strategy, I think that it is a great reminder for planning a wedding too! If you are capable of visualizing how you would like to spend the hours that make up your wedding day, you should be able to remain intentional throughout the months of planning ahead.
Planning your wedding can seem like an overwhelming journey.  Even with a small wedding, there are many different vendors and details that make up this single, important day. Together with your fiancé, write down what you would like your wedding day to look like.  I do not mean what it should look like aesthetically, but what you would like your time to look like.
How much time do you want to interact together with your guests? 
This is important to consider and you will most likely really have to work to find time to visit with your guests.
Would you like to attend your cocktail hour?
If the answer is yes, you will need to take your photos before the ceremony.  Talk to your photographer as soon as possible to determine how long your photos as a couple and with family will take and plan accordingly.
Decide what time of the night you would like to be finished with program items. 
These may include cutting the cake, first dances, and speeches.  I often have couples who like to get the program items out of the way early in the night, leaving them plenty of time to dance the night away with their guests.
EDIT, EDIT, EDIT…….YOUR PINS
I love browsing and collecting wedding inspiration from the photo sharing website, Pinterest.  That being said, it can become a blessing or a curse for brides planning their weddings.  There is a downfall to having access to thousands of wedding images online.  First, it can overwhelm your process in developing a design strategy and secondly, you can waste hours of time.  I believe that Pinterest is most effective in wedding planning if used to communicate your ideal aesthetic to your vendors.
As you pin wedding images that inspire you, remember to constantly edit your pins.  If you were to show someone your Pinterest boards, would they be able to identify the look you are going for? Remove the images that no longer fit your ideal wedding style and remember to label effectively.  You can't expect you vendors to know why you like a particular image if you have not been descriptive when labeling your pins.
DELEGATE IN ADVANCE
(Especially important if you do not hire a wedding planner)
Most couples have a few friends or family members who will offer their help as the wedding day approaches. Unfortunately, this still requires the bride or groom to delegate responsibilities in the very busy days leading up to their wedding.
To avoid missing out on available help, keep a running list during the months of planning which include a variety of small tasks that you would like taken off your hands.  This way as people offer to help, you can refer to your list and delegate well in advance.